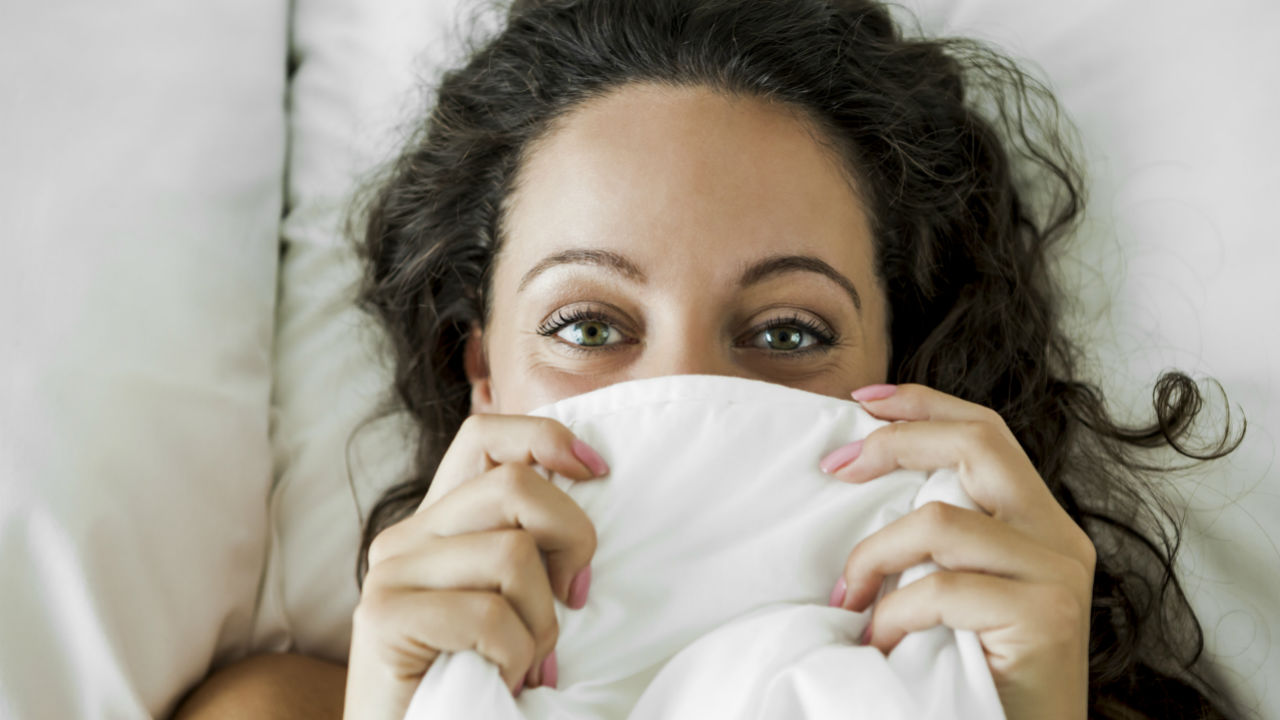 iko/fotolia
Over the last decade, television shows like "Sex in the City" and "Girls" have introduced sex toys as mainstream items, rather than something only "dirty" girls use. These women-oriented shows generated awareness about female sexual health, and also made women more confident about discussing sex without blushing.
Now there's a new sexual wellness product for women—that isn't a sex toy—but it is very useful for the bedroom. Think of it as Before-Play—Fiera™ gets you in the mood to fully connect with your partner. Not intended to induce orgasm, Fiera uses a unique combination of gentle suction and stimulation to get your mind and body prepped to connect with your partner.
Intimacy is an important part of relationships and Fiera can be used to help build that connection. Whether you are trying a sex toy for the first time or are interested in trying Fiera, an entirely new class of product that is designed for women but created with couples in mind, here are some tips for that first experience.
1. Make Yourself Comfortable.
When using a sexual wellness product such as Fiera, make sure you and your partner have privacy and plenty of time so you don't feel rushed. Pick a space such as your bedroom, where you can be alone and free of interruptions. Don't forget to set the mood so you feel sexy and confident. Dim the lights, lock the door, turn on some music—whatever gets you in the right mood and mindset. Have an open conversation with your significant other before using Fiera for the first time. Discuss how it works and how it can support intimacy and your relationship overall.
2. Tease Yourself.
Before you even start using your sexual enhancement product, touch your most sensitive spots to begin turning yourself on. Graze your fingers across areas like your thighs, breasts or clitoris to figure out what feels good. This will also help warm you up before a more intense sensation from a sexual arousal product.
3. Test the Controls.
All sexual wellness products are different, so it's a good idea to test out the buttons, speeds and settings before applying it to yourself. Put your sexual arousal product on each option and speed for a few seconds and put it against your hand to familiarize yourself and see what it feels like.
4. Make real contact.
When you feel ready to use Fiera on yourself, it will sit over the clitoris and stay in place by a soft, silicone ring that applies gentle suction to the area between the inner and outer labia. This design increases blood flow to the clitoris, a woman's most sensitive sexual organ, to help a couple get ready for sex.
Keep in mind, all sexual wellness products are different—some are more manual while others, like Fiera, can be used hands-free. When using a new product, it can take some time to get the hang of it. Try using Fiera 3-4 times to get the hang of using it.
5. Continue exploring to build arousal.
Once you have made contact with your sexual arousal product, keep trying out various settings and apply different pressures to see what your body responds to best. It's important to relax and breathe throughout the process, and to take in each sensation.
With some sexual wellness products, it is possible to reach orgasm. Fiera is meant to prepare you for a sexual experience with your partner. Most women do not achieve orgasm while using the product, but Fiera data shows that orgasms can feel more pleasurable and intense after the product is used. Fiera should be used five to fifteen minutes prior to sexual activity. Once you feel excited and ready to engage and experience intimacy with your partner, simply remove Fiera.
6. Don't forget the lube.
Make an investment in a good lubricant. Lubes come in all different types, with an assortment of smells. There are lubes for sensitive skin. You'll find lubes that are waterproof, lubes made for anal sex, and lubes made of silicone. Vegan and organic lubricants are also available.
Experiment with lubricants that heighten your sense of smell. For example, they have strawberry, vanilla and even non-fragrant lubricants. Always smell a product before you buy it.
Try a small dab in your vaginal area first, to make sure you do not have any allergies or sensitivities to the product. Fiera recommends applying a small amount of water or water-based lubricant on and around the clitoris and labia. Do not use silicone-based lubricants with the product.
7. Get a good cleanser, a storage case and pleasure wipes.
You want your sexual arousal product to be clean, clean and super clean. Sometimes a little soap and water does the trick. Always check the manufacturer's recommendations on how to best clean their product. Remember to keep water and suds away from the electronic area or you will fry your product. Fiera™ can be cleaned gently with water and mild soap, then dried with a soft, lint-free cloth.
Buy a cover or case for storage, and your product will be ready at a moment's notice. For those spontaneous moments, you can purchase pleasure wipes, but baby wipes will do the trick for easy cleanup.
8. Try and try again
Sometimes you have to break in your new sexual wellness product. Remember, learning how your body responds and what increases arousal may take some time. The more you try, the better you get to know your body.
Think of sexual wellness products as you would a new pair of shoes. You need to break them in, and don't go a long distance with them right away.
Let Fiera help get your mind and body in the mood, and warm up your intimate relationship. Learn more about Fiera: http://www.fiera.com/
Reviewed November 11, 2015
by Michele Blacksberg RN
Edited by Jody Smith
Sponsored by: Fiera™
Read more in Let's Talk About Sex