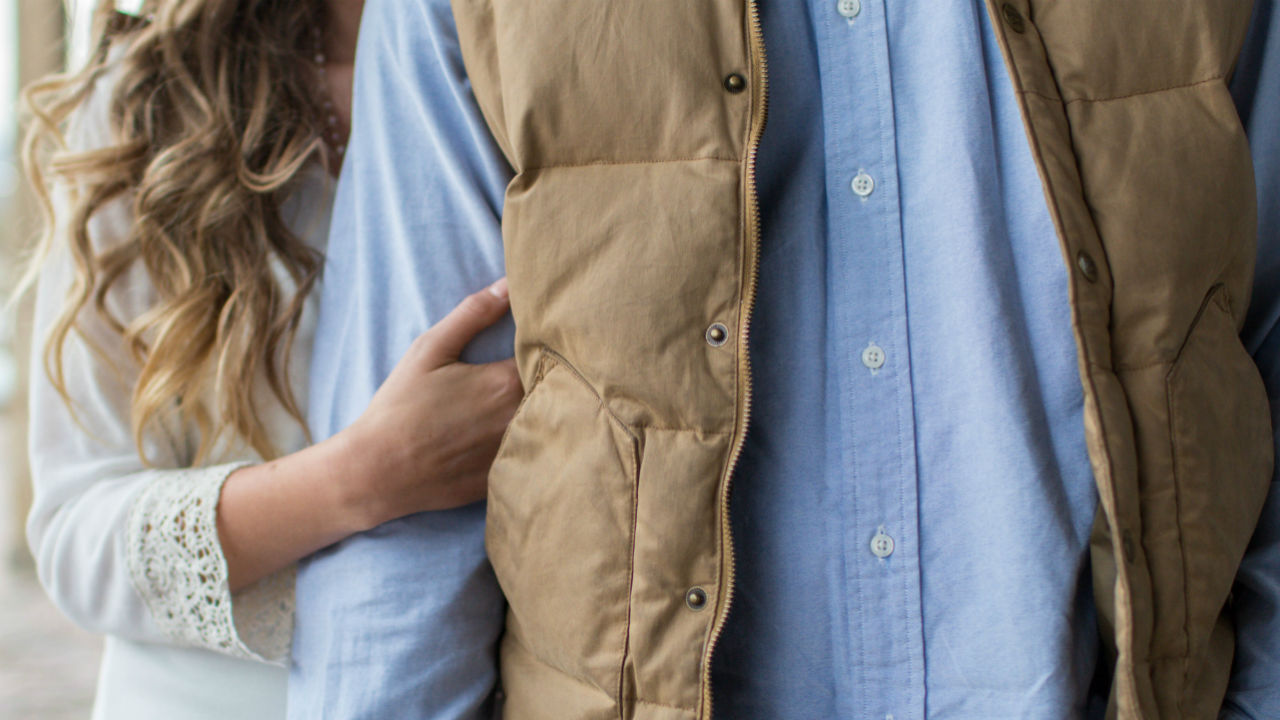 Via Unsplash
So you want more from your sex life, but talking with your partner about it tends to be awkward or uncomfortable. Guess what? It doesn't have to be. Starting that conversation can help you grow closer as a couple, increasing your desire and intimacy.
That's just one reason why Fiera™, a new type of sexual wellness product, promotes these types of conversations. The product helps couples to fuel desire and anticipation, while experiencing the benefits of a closer connection.
According to Today.com, a Today Show/Men's Health survey found that "men claim they are open to criticism. Fully 80 percent of men say: 'Whatever you want, all you have to do is ask.' An additional 17 percent are open to feedback … if she's "nice about it."
So here's how to get what you really want from sex.
1. Designate time to talk.
Discuss what you really love about your current sex life and what could be changed. Take turns sharing what you appreciate about each other in the bedroom. It's important to be both positive and specific. For example, bring up topics like the way they touch you and how it makes you feel.
The more you talk, the more comfortable you'll become talking about sex and what you desire most.
2. Keep talking in the bedroom.
Make your feedback sexy. Use your hands, body and voice. Show your partner how and where you like to be touched, and with what type of pressure. Vocalizing your enthusiasm will also demonstrate what turns you on. If something isn't working, simply move – use your hands or switch your position – to gently make your point.
In some cases, you can let something else speak for you. Bring in visual aids of new positions or sexual activities.
3. Experiment in the bedroom.
One way to try something new is by using Fiera. Designed for "before-play," it encourages arousal and lubrication—getting you and inevitably your partner – excited for sex.
The product applies light suction and gently attaches to the clitoris to stimulate blood flow and increase vaginal lubrication. Fiera offers three different stimulation patterns and intensity levels, and can be used five to fifteen minutes prior to sex.
Although the product is worn by women, it was designed with couples in mind to help enhance sexual intimacy for you and your partner.
4. Compliment. Compliment. Compliment.
To prevent any possible affronts or intimidation, give plenty of praise for what you love in the bedroom.
5. Add humor to the conversation.
It doesn't have to be completely serious. Make it fun. Consider a game where you offer two or three choices of something new to try and your partner picks one.
Be playful about it. If something doesn't work, laughing about it together only makes you want to keep experimenting with new and different things.
6. Connect outside the bedroom.
Plan regular date nights - aim for once a week or twice a month. Make the time to talk to your partner and show you care. It can be just as important to intimacy as sex can.
Talking with your partner about sex and providing feedback can help improve your sex life and intimacy. So start talking and get what you really want from sex.
Like Fiera on Facebook to learn about a new kind of stimulation: https://www.facebook.com/fieraforher
Sponsored by: Fiera™
Read more in Let's Talk About Sex