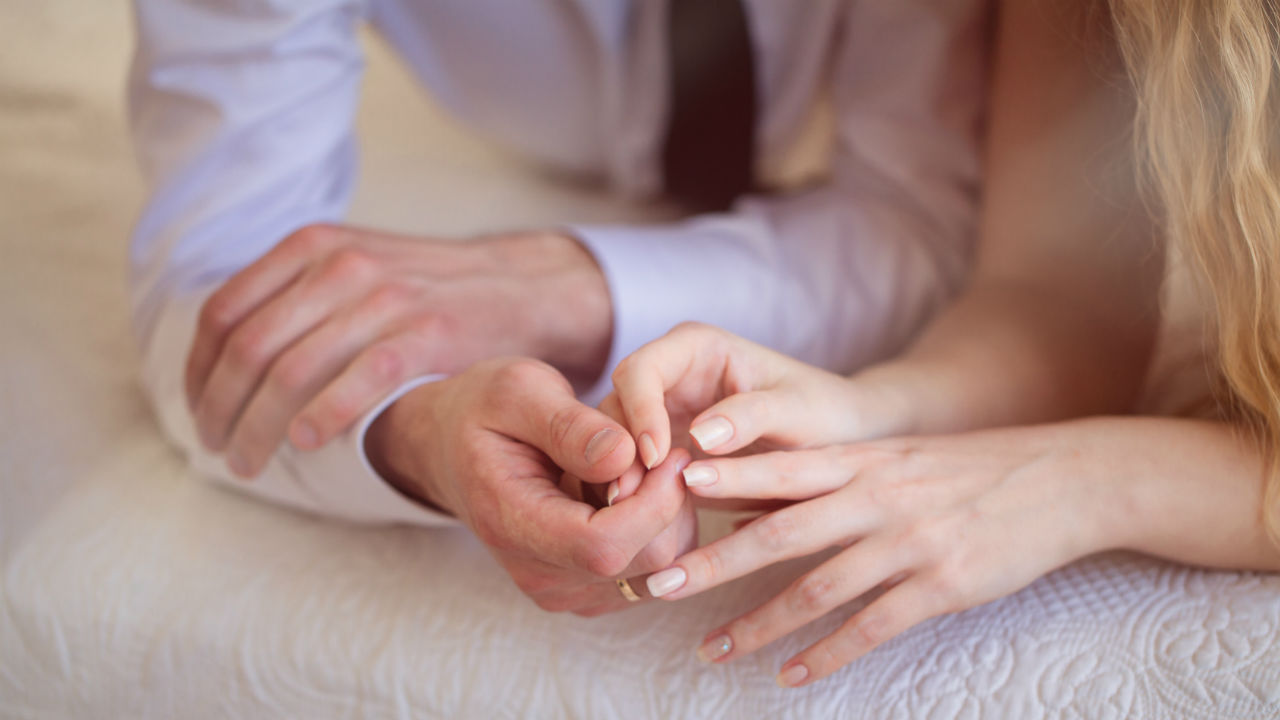 uzhursky/fotolia
Breast cancer can take its toll on a patient both mentally and physically, and in doing that, it can also impact a woman's sexual health.
Physically, breast cancer causes a body to change from surgery or lead to hair loss and puffiness due to chemotherapy. But equally as traumatic can be how the disease affects a woman's body image. She may question her feelings of being both attractive and feminine.
How Does Breast Cancer Treatment Affect Sexual Health?
If a mastectomy is needed, some women may be concerned that their partner may no longer find them attractive. Others wonder if they will still enjoy sexual stimulation in the affected area. The truth is, breast surgery can change how your breasts feel or leave you with a lack of sensation when touched, according to cancer.net.
While breast reconstruction can restore the shape of a woman's breast, it can't restore normal breast sensation. That's because a key nerve is disconnected during a mastectomy. That nerve, which supplies feeling to the nipple, is deep in the breast tissue and must be cut during surgery. In a reconstructed breast, pleasurable sensations from nipple stimulation are not the same. The new nipple doesn't have the same level of feeling. Over time, skin on the reconstructed breast may regain sensation, but usually does not have the same level of sensitivity again, American Cancer Society said.
Many breast cancer patients receive radiation therapy as a form of treatment. Side effects include fatigue, diarrhea, nausea, vomiting and often a decrease in sexual desire. Chemotherapy also has similar side effects, in addition to weight gain or loss. All of these symptoms can impact a woman's mental state, body image and sexual desire.
Another culprit affecting a woman's sexual health is the medication prescribed for breast cancer treatment. Some can alter your hormone levels, and in turn, decrease your sexual desire and response, according to the American Cancer Society. In addition, such changes in hormone levels may result in premature menopause.
Chemotherapy may also cause temporary menopause. Or for those with estrogen-receptor positive breast cancer, the prescribed hormonal therapy can leave a woman in a menopausal state for an extended period of time.
Premature menopause can lead to vaginal dryness, which can cause painful sexual intercourse and is one of the most common problems faced by women after cancer treatment. A lack of estrogen to the vaginal tissue, which occurs during menopause, results in vaginal dryness.
How Can I Restore My Sexual Health?
Even in the face of breast cancer and the side effects of treatment, there are options to help get your sexual health back on track. Doctors recommend using vaginal moisturizers, which are non-hormonal and non-prescription products designed to soften and moisturize the vagina. Their job: make sex more comfortable.
Vaginal lubricants can provide lubrication while having sex to reduce pain and provide relief in the bedroom.
Another option is introducing a new sexual wellness product in your relationship to improve your overall arousal and sexual health. Consider using Fiera, a product that provides gentle suction and multi-focal stimulation to encourage blood flow in the clitoris and increase vaginal lubrication. This too will allow for more comfortable sex.
Fiera is worn by women, but created with couples in mind to help improve desire and intimacy overall. The hands-free product can be worn for five to fifteen minutes prior to sex and includes three intensity options to choose from.
There may be emotional and physical effects from dealing with a condition like breast cancer, but there are several options available to revive your sexual health.
Learn about a new kind of stimulation: http://www.fiera.com/
Sources:
"Scientifically Tested, Women Approved - Fiera Arouser for Her." Www.fiera.com. Web. 14 Dec. 2015. http://www.fiera.com/.
"Sexuality after Breast Cancer." Sexuality after Breast Cancer. Web. 14 Dec. 2015. http://www.cancer.org/cancer/breastcancer/detailedguide/breast-cancer-after-sexuality.
"Sexuality and Cancer Treatment: Women." Cancer.Net. 14 May 2014. Web. 14 Dec. 2015. http://www.cancer.net/navigating-cancer-care/dating-sex-and-reproduction/sexuality-and-cancer-treatment-women.
Shaw, Gina. "Breast Cancer: Sex and Intimacy." WebMD. WebMD. Web. 14 Dec. 2015. http://www.webmd.com/breast-cancer/features/breast-cancer-sex-and-intimacy.
"Women's Guide to Sexuality During & After Cancer Treatment." Women's Guide to Sexuality During & After Cancer Treatment. Web. 14 Dec. 2015. http://www.oncolink.org/coping/article.cfm?id=1579.
Sponsored by: Fiera™
Read more in Let's Talk About Sex