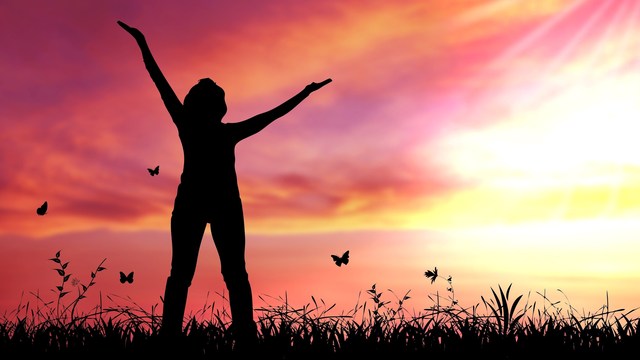 Kbuntu/PhotoSpin
M. King Robson talks again about women and the need for the pink pill
Michelle King Robson testified for Flibanserin, and about hypoactive sexual desire disorder (HSDD) when Flibanserin was aiming for FDA approval a year ago, on June 18, 2013. Flibanserin, more commonly called "the little pink pill", is the first drug intended to treat sexual dysfunction in women.
Michelle has been fighting the battle against female sexual dysfunction for years.
Some of her reasons are personal. At the age of 42 she had a complete hysterectomy because that was her doctor's advice and she trusted her doctor.
She hadn't been warned what awaited her after the hysterectomy. Michelle says, "I was like a different person." It took several years but she was fortunate enough to find help to come back to health once more. She says, "I got well, and then ... I got mad."
Some of Michelle's reasons for fighting the battle are out of concern for other women, the men in their lives and their families. She dedicated her life to protecting other women from going through such suffering. She created EmpowHER. She has become an advocate for women in every arena she can reach.
"Women are having sexual health struggles and yet so often they aren't believed or listened to. Some are headed for divorce court because sex is non-existent for them and their relationships have tanked," said.
"We're told, 'It's all in your heads,' but that's just not true! Just try to put yourself in the shoes of a woman who's having painful sex and then tell me there's no sexual dysfunction. Or, the poor woman who has zero desire like I did because she was given a complete hysterectomy and never was given hormonal options to help her libido along with so many other health issues that come from having little to no hormones."
When Flibanserin was being considered by the FDA last year, Michelle had polls on her website EmpowHER about the pink pill. The poll results showed that more than 8,000 women wanted a pink pill. They wanted something to help to correct sexual dysfunction.
"Women need to have intimacy and should want to have sex. It's part of what makes us women. It also makes us feel good about ourselves and makes us feel beautiful. But we shut down. It's like turning off the tap. Some women live like this forever. Some just decide it's no longer in the cards for them and give up. It's part of human nature and a big part of who we are as women. The last thing we should do is shut ourselves off from what is natural and wonderful. Such a shame and it needs to change starting now. "
Sexual health solutions for women would also benefit men. An unhappy, depressed woman with no libido makes for a disappointing partner. And a man who is sensitive to the woman in his life would like to see an end to her suffering, as well as a return to the relationship they once had.
"I know if we women don't have our forms of the pink pill, men don't need their blue pill," Michelle said. "Yet currently men have 25 different medications and we have zero. It's easy to see erectile dysfunction. Women's sexual dysfunction is not so easy to see. And it has been too easy to ignore."
Robson is hopeful that there will be breakthroughs and significant change in solutions for female sexual dysfunction in the near future. She has no doubt that they are necessary.
"This is about gender specific medicine. It's not a one size fits all but it's a start. The FDA should be recognizing the need for sexual health solutions for women's sexual dysfunction. It's time we start getting drugs and other treatments passed to deal with what's become a health crisis for women which no one is discussing. It's always the number one topic on EmpowHER's website every single day ... Sex and relationships."