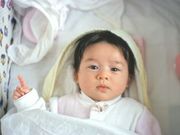 Trying to conceive (TTC) is as much an emotional process as it is a physical one. Many women may experience the romantic aspects of "trying": the couple's joy as they tenderly make love, knowing they are sharing a cherished, intimate secret as they create a new life.
This description may be more often seen on the movie screen, compared to the reality most of us experience as we try to conceive.
The rest of us may have a few of these intimate and tender moments with our significant other. However, as each month passes, and we have yet another menstrual period, we find it difficult, disappointing -even devastating- every time we find ourselves not pregnant.
We feel cheated! We are bombarded from an early age with messages: "have sex, and you will get pregnant!" If this is true, why am I not pregnant yet?
We feel cynical! If we are able to stop Mother Nature and control our hormones to prevent unwanted pregnancy, conversely we should become pregnant when we stop our birth control and have lots and lots of unprotected sex. Why did I waste so much money on the pill if I wasn't going to get pregnant in the first place?!
We feel entitled! I am physically, emotionally and mentally ready for a baby, I am doing everything correctly, and am determined. We've already tried to conceive for two months, and I feel I should be able to control when this happens with more tracking methods, medication and information.
These are, of course, slight exaggerations of the emotional "TTC" rollercoaster, but it is, at its best, a bittersweet ride.
When I was trying to conceive, there were moments of giddiness, but I am embarrassed to admit there were more moments of impatience, anxiousness, preoccupation with every minute physical symptom and bodily sensation, as well as feeling like sex-is-a-chore.
Are we missing something valuable, even irreplaceable, during this time?
Instead of frantically scouring through every piece of "I-am-trying-to-conceive-am-I-pregnant-I-have-tried-for-a-month-and-felt-a-flutter-in-my-stomach" information, perhaps there is a better way to utilize this precious time in our lives.
I know I wish I had.
Now is the time to cultivate a broader perspective and practice all of the characteristics that you believe make a good parent. You have the time and resources. Perhaps instead of reading articles on possible (and, honestly, improbable) early-pregnancy-symptoms, we could be enriching our lives through learning and practicing good-parenting qualities such as patience, stress management and coping skills, self awareness, positive attitude and confidence.
Challenge yourself to reframe your thinking, and view each menstrual period as a gift; another few weeks of opportunities to practice "living in the moment", while still preparing and anticipating the future.
What skills do you wish you had improved during the time you were trying to conceive?
Do you have practical suggestions for other women going through the "TTC emotional rollercoaster" in which they can use to practice good parenting skills? (These skills are also ideal for all people; parents or not!)