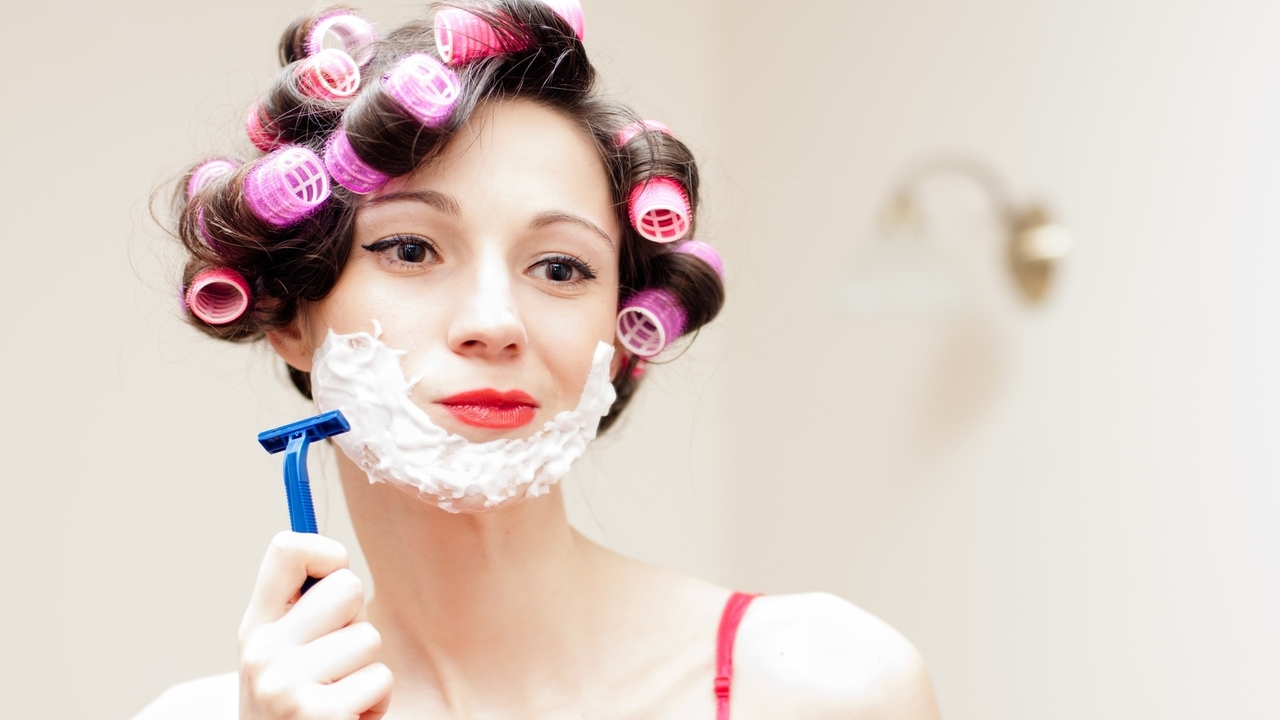 stormy/Fotolia
Women are shaving their faces. You didn't read that wrong. In fact, some of the best style icons of the past, including Marilyn Monroe and Elizabeth Taylor, shaved their faces according to celebrity facialist Kate Sommerville, as reported by the New York Times.
Why woud you want to take a razor to your jawline?
Three Reasons You Might Want to Shave Your Face
1) Shaving your face can remove unwanted hair.
This seems obvious. Women often have very fine facial hair that lies outside of the typical waxing areas of the upper lip, chin and eyebrow area. Shaving your whole face can get rid of all of it.
And contrary to local lore, shaving does not make your hair grow back faster, thicker, coarser or darker. It has no effect on hair growth whatsoever, because you are not changing the hair follicle.
2) Shaving your face can remove dead skin cells.
When hair is stripped off the face, all those skin cells that can clog your pores get removed too. The women who shave their faces swear by it as an excellent exfoliator. The exfoliating effect can brighten up your complexion and smooth out your skin.
3) Shaving your face can create a clean palette for make-up.
When your face is clean, clear, hair-free, brightened and exfoliated, it is no wonder that make-up goes on your canvas, otherwise known as your face, smoother.
For anyone interested in shaving their face, there are several ways to do it. Some choose to do it like the men do. They lather up their face with shaving lotion or gel, and use a typical men's razor. Others forego the lotion and dry shave with facial razors designed for women to use on their eyebrows.
Whichever way you choose, a good facial moisturizing serum should immediately follow any shaving routine.
If you have acne-prone skin and are on medication for it, or if you have sensitive skin, then shaving your face is probably not for you. You may experience painful irritation that is not worth the clean palette you hope to create.
For everyone else though, the idea of women shaving their faces is starting to trend. If waxing, threading, or doing nothing isn't working for you anymore, you might want to consider picking up a razor. We won't tell.
Sources:
1NYTimes.com. "Sometimes even women need s smoothly shaved face." Web. 11 June 2015.
http://www.nytimes.com/2015/06/11/fashion/sometimes-even-women-need-a-smoothly-shaved-face.html?_r=0
Purewow.com. "Should you shave your face?". Web. 13 July 2015.
http://www.purewow.com/beauty/Should-You-Shave-Your-Face
Reviewed November 26, 2015
by Michele Blacksberg RN
Edited by Jody Smith