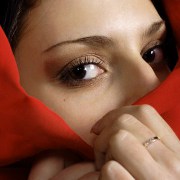 Photo: Getty Images
In May, 2011 the United States' third full-face transplant took place. Charla Nash underwent this extensive surgery at Brigham and Women's Hospital after having her nose, mouth and hands ripped off by her friend's chimpanzee in 2009.
In Charla's statement after the surgery, she expressed gratitude to her donor and the family and said. "I will now be able to do things I once took for granted."
Face transplantation, once a fantasy seen in the movies, is slowly becoming more common, thanks to the advancement of anti-rejection drugs. So far 17 people have undergone a partial or full facial transplantation procedure.
It is still considered an experimental surgery and last resort for those who have sustained disfiguring injuries that have affected their ability to perform simple acts such as being able to smell, eat and drink.
One of the main ethical issues with face transplantation has been whether it is wrong to expose patients to the risk of infections, cancer and renal failure from the use of immunosuppressive drugs needed to avoid rejection.
It can be argued that face transplantation is not a life-threatening illness unlike kidney or liver transplantation so is not as necessary. Some have expressed that donor families would not want their loved one's face on someone else's body.
However, one cannot deny that our faces are central to how people perceive us and how we perceive ourselves. A facial disfigurement can be severe and the psychological and emotional distress can be extreme. These patients also suffer from impairment in their ability to eat, breathe or speak.
Medical experts have stated that recipients do not really look like their donors as the underlying bone structure and facial mannerisms influence one's appearance.
A shift in people's ethical beliefs was expressed well by Arthur L. Caplan PhD the director of the University of Pennsylvania Center for Bioethics. Dr. Caplan used to think that facial transplant was the "ultimate plastic surgery". Once he met some of the recipients, he changed his thinking entirely.
Caplan told amednews.com, " This is not like taking Viagra or getting a mole removed -- that's the wrong framework. This is the desperate last resort, and these people are very eager to try it because of what they get restoratively."
Maria Siemionow, MD, PhD, a plastic surgeon at Cleveland Clinic performed the first U.S. facial transplant in 2008 on Connie Culp. Connie Culp had been shot in the face by her husband in 2004 in a failed murder-suicide attempt. Dr. Sieminow replaced 80 percent of Connie's face allowing her regain her ability to speak, smell, taste, eat and drink.
In discussing why people may consider facial transplantation, Dr. Sieminow stated, "They are secluded. They don't go out. They are totally damaged. If you do not have a face, you do not have a life."
Guidelines from the American Society for Reconstructive Microsurgery and the American Society of Plastic Surgeons have provided some direction. "The guidelines say the choice should be left to patients, so long as they cannot be helped through conventional means, are properly informed of the risks, and undergo extensive psychological evaluation for depression and decision-making capacity."
According to Dr. Sieminow, a face transplant can cost $350,000. However, given that non-facial transplant patients face numerous reconstructive surgeries, that amount of money turns out to be less than 20 failed surgeries.
Brigham and Women's Hospital plans to pioneer ahead in this emerging field and has been financially encouraged with a $3.4 million grant from the Defense Department.
The hope is that wounded soldiers will benefit from these types of surgeries as they try and put their lives back together after returning from war.
sources:
Face transplants starting to gain acceptance. By KEVIN B. O'REILLY, amednews staff. Posted Sept. 19, 2011. Retrieved 2, Oct. 2011.
http://www.ama-assn.org/amednews/2011/09/19/prl20919.htm
What Face Transplants Can, Can't Do. Daniel J. DeNoon. Aug. 12, 2011. Retrieved 2, Oct. 2011.
http://www.webmd.com/news/20110812/what-face-transplants-can-cant-do
How Face Transplants Work by Stephanie Watson. How Stuff Works: Discovery Health. Retrieved 2, Oct. 2011.
http://science.howstuffworks.com/environmental/life/human-biology/face-transplant5.htm
Vercler, C. J. MD. Ethical Issues in Face Transplantation. Virtual Mentor. May 2010, Volume 12, Number 5: 378-382. Retrieved 2, Oct. 2011
http://virtualmentor.ama-assn.org/2010/05/jdsc1-1005.html
Michele is an R.N. freelance writer with a special interest in woman's healthcare and quality of care issues. Other articles by Michele are at www.helium.com/users/487540/show_articles
Edited by Jody Smith