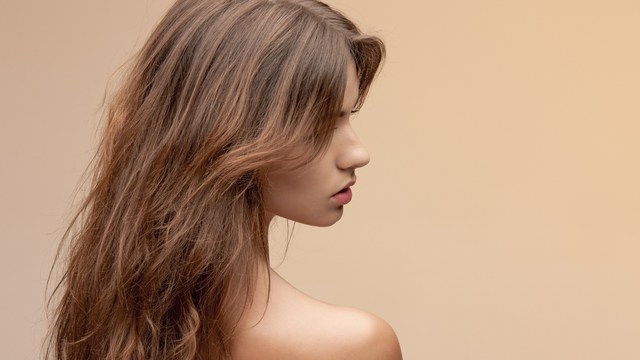 Lev Dolgachov/PhotoSpin
HairdocTK is a devoted cosmetologist and trichologist who has been involved in the field of hair loss treatments for over 25 years. TK's interest and motivation to help those suffering from hair loss began when she herself became ill with lupus.
During her illness, she lost much of her own luxurious long hair and felt disheartened and unattractive.
TK studied advanced hair treatment techniques and researched general medical and wellness practices. In addition to being a licensed hair care professional who teaches her own hair treatment program, she has worked as a spin and Pilates instructor.
Recently, TK was treated for renal cancer and had to have one kidney removed, making her a cancer survivor. She responded to that challenge by becoming a facilitator for the cancer patients program called "Look Good, Feel Better".
TK also runs an online support forum for those who have trichotillomania. Trichotillomania is a disorder where people pick skin or pull out hair from their scalp, eyelashes, eyebrows or other areas resulting in noticeable bald patches.
Out of her varied experience, TK developed a strong desire to apply this knowledge to helping others, which motivated her to create her company HairdocTK, located in Arizona.
The company's motto is "Recreating lives one strand at a time. Renew, Retrain, Regrow."
EmpowHER asked TK about how she assists someone who has suffered hair loss. TK explained that she has several techniques to improve the appearance and quality of a client's hair, but each case is individual.
The following are various methods she uses.
Toupees/Wigs
Toupees or wigs are appropriate for people who have alopecia from a variety of causes. TK fits both men and women.
Hair extensions
Hair extensions are a method of lengthening one's hair by incorporating artificial hair or natural hair collected from other individuals. In order to avoid damage to one's own hair and for the results to look natural, the person applying the extensions must have advanced skills, which TK has.
TK determines how often the client will require refreshment of their own hair with topical treatments and reapplication of the extensions. She uses the same hair extensions over and over, through her careful technique. She has clients who have kept the same extensions for years.
Natural hair restoration
TK feels that many hair loss problems come from the inside out. She takes a strong combined mind, body and soul attitude to effectively solve someone's hair loss problems.
Clients are urged to eat a healthy diet. TK has been a vegetarian for many years and does not eat gluten or dairy. She also feels that people need to take care of their physical selves through exercise. In general, clients should avoid environmental toxins in their foods, or exposure from other areas of their lives.
Liver cleanse with anti-aging supplements
TK encourages clients to take three supplements that she feels play an important role in improving one's inside health: vitamin D, omega-3 fatty acids and DHEA. Omega-3s are thought to decrease inflammation in the body and DHEA is involved in hormone production.
Infrared therapy
TK provides this treatment in her studio. She starts with an antibiotic cleanse and continues treatments for 90 days for clients to see the most benefit.
Cold laser
TK typically uses this treatment three times a week on appropriate clients. She says it takes about seven days to see any changes in one's hair and full improvement would be seen by 90 days.
TK's final word of warning to those suffering from hair loss issues is to really take the time to investigate products that claim to be healthy for your hair.
Many products contain substances that can actually be harmful. For instance, TK said that hair products that contain isopropyl alcohol can damage the skin and hair follicles of the scalp affecting hair growth.
She feels that many companies are just "jumping on the bandwagon" in an attempt to get rich in this lucrative industry. TK stated that her motivation is just to help people all over the world solve their hair care needs.
Sources:
Phone interview with HairdocTK. March 7, 2014.
HairDocTK.
http://www.hairdoctk.com/about-me/who-is-hairdoctk/my-salon
Trichotillomania Hair Loss Forum.
http://www.trichotillomaniaforum.com
Edited by Jody Smith