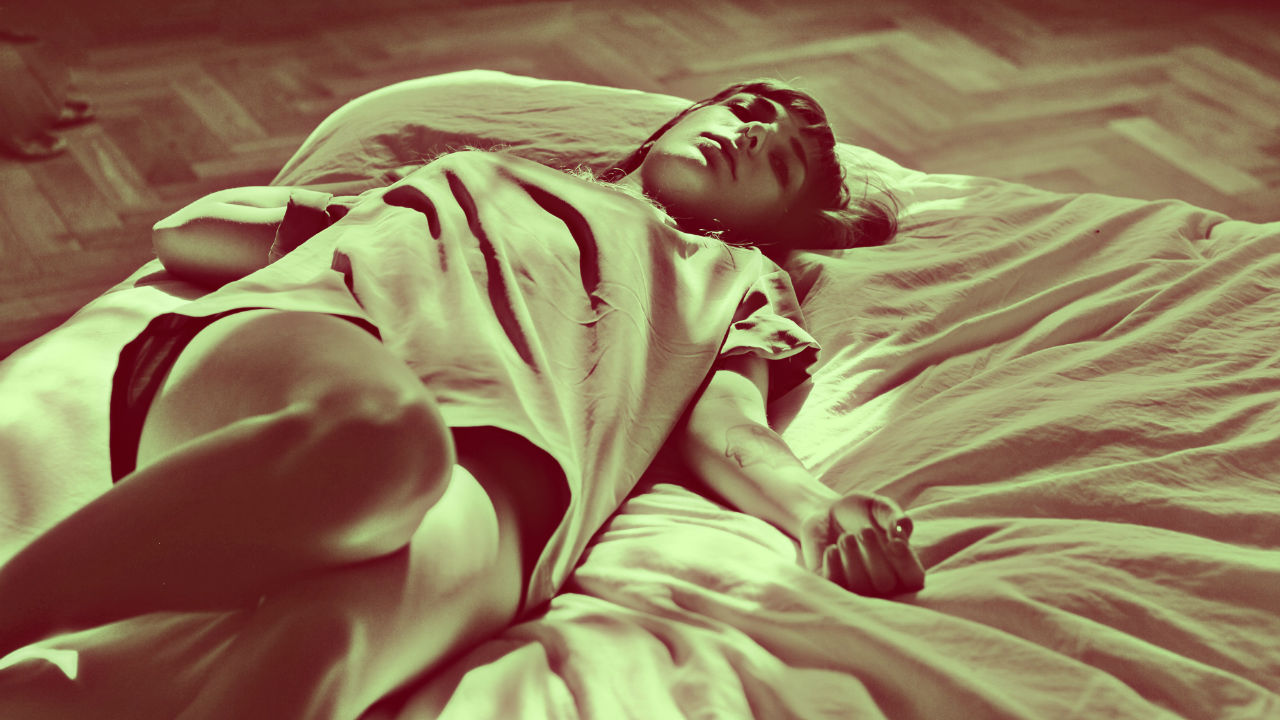 Via Pexels, Edited by Jordan Haiber
Have you ever heard of sleep paralysis? It can be exactly as scary as it sounds. It happens when a person passes between the stages of being awake and sleeping and the result of this is feeling completely conscious but unable to move your body. The episodes of sleep paralysis vary in severity and they can happen to anyone. Some people never experience them where others struggle with them frequently. However, it is more common for those who suffer from some degree of sleeping problems to experience them. People who experience sleep paralysis on a severe level recall hallucinating, hearing voices, and even associate it with encountering sorts of paranormal activity.
I myself have had my fair share of experiences with sleep paralysis and it is unlike any nightmare I could describe. They were at their worst when I was in high school. I would be lying awake in bed and out of nowhere feel extremely tired. Suddenly, I would feel and become wide awake but unable to move my body. It was as if there was a heavy weight pushing me down and every time I would open my mouth to scream I was unable to make even the slightest sound. I would attempt to jerk and thrash my body as much as I could to try and snap out of it, but some episodes seemed like they lasted an eternity as I stayed glued to my bed in a nightmarish state. During the most intense episodes I would hear voices and hallucinate to the point where I felt a dark presence with me. It was like being awake during the scariest nightmare you could possibly imagine.
During these sleep paralysis episodes, I genuinely thought something was wrong with me. I started to jot down what would happen during these episodes in a journal after they occurred and began to contemplate seeing a therapist. I had no idea what sleep paralysis was at this time and really did not know what to do. I was scared to go to sleep at night because I knew that there was a huge chance a terrifying episode would soon take hold of me. Luckily, I met a friend who I felt I could open up to about what was happening to me. Even luckier enough, she was experiencing the same exact thing. I couldn't believe it. We decided to search everything we've been experiencing on the Internet, and low and behold we stumbled across the dreaded phrase 'sleep paralysis.' The relief I felt was indescribable. I wasn't alone dealing with this horrifying experience and fortunately, for some reason, when I started to read more and more about sleep paralysis the episodes would slowly dwindle away until I was rarely experiencing them.
I still occasionally experience unnerving episodes of sleep paralysis, but it is a lot less scarier now that I know what is going on. If this sounds like something you are experiencing, I urge you to do your research so you can understand exactly what you're going through. Understand that this is something extremely common and it is in short a mishap occurring in our complex sleep systems.
Editing Note: This article did not filter through the normal EmpowHER editing and fact checking process. It was checked for spelling and grammar.
Read more in Being HER