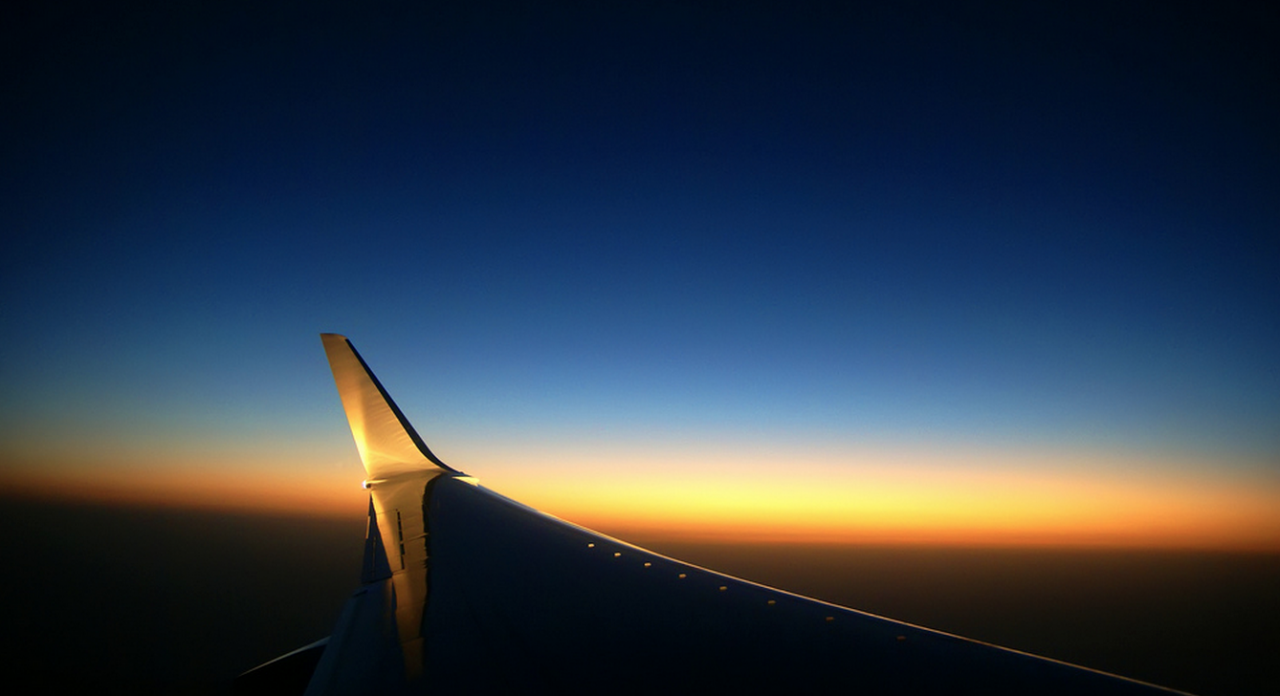 LL Twistiti/Flickr
Long flights can feel exhausting especially when coupled with layovers and time changes. Not everyone can fall asleep under these circumstances. This can prove frustrating, and can result in stressful travel.
Imagine walking onto the plane, finding the assigned seat, getting set up, and being able to fall asleep for the next several hours depending on your destination. Wouldn't that be a dream come true?
Here are five tips to help you snooze like a baby when traveling by air.
1) Talk with your health care provider.
Many people cannot sleep because they cannot relax. There are sleep and anxiety medications that may be a good option for you, depending on the length of your flight.
A long flight to Europe or Asia can be the perfect candidate for a four-hour or eight-hour prescription. There are certain supplements that may help induce relaxation such as magnesium, melatonin, chamomile and lavender. These may be a better option, depending on your health history and the length of your flight.
2) Pack your carry-on carefully.
Make sure you have what you need when you travel. This may include headphones, earplugs, eye mask, neck pillow, medication or supplements, extra batteries, phone charger, snacks, books and music. There is nothing worse than getting onto a plane and realizing you have forgotten your headphones, or having them die within minutes of take-off.
The length of your flight (or flights) will dictate how you pack. The needs for a 12-hour flight to Asia will be different than those for a two-hour connector flight.
3) Find the right seat.
This will depend on your personal preference for aisle or window (nobody likes the middle seat — let's be honest). Window seats allow a person to lean their body against something with a pillow, however it can induce claustrophobia in people who might feel trapped.
Your idea of the ideal seat may also be affected by other factors, such as your height. Try asking for upgrades or the emergency row for extra leg room in order to stretch out.
There are websites that allow you to look up the location of seats on a plane in order to see their ranking. Certain emergency row seats do not recline, nor do the last seats on a plane. Bulkhead seats appear to have more room but there is nowhere to stretch due to the wall.
4) Set a game plane.
By taking into account the length of the flight and time of day, you can best decide when and how you fall asleep. For example, long flights overseas usually start drink and food service very quickly once airborne, then allow passengers the rest of the trip to sleep and watch movies.
Knowing this you may choose to take your sleep-inducing medication or supplement once in the air, eat, then fall asleep after meal service. Or you may choose to eat, watch a movie to relax, then focus on sleeping.
5) Set the mood.
Put on your noise-cancelling earphones or use earplugs, cover your eyes with your eye mask, hoodie or blanket. Then put your seat back and let the drone of the plane lull you to sleep. Remember that even in the summer months airplanes are often chilly inside the cabin, so you may want to pack a jacket, sweatshirt or wrap to stay warm.
The goal of these methods is to induce calm and relaxation in a typically cramped and uncomfortable plane, such that you can sleep and arrive at your destination refreshed. Happy traveling!
Sources:
1) Abbasi, B., Kimiagar, M., Sadeghniat, K., Shirazi, M., Hedayati, M., Rashidkhani, B. (2012). The effect of magnesium supplementation on primary insomnia in elderly: A double-blind placebo-controlled clinical trial. Retrieved from
http://www.ncbi.nlm.nih.gov/pubmed/23853635
2) Leach, M., and Page, A. (2014). Herbal medicine: A systematic review and meta-analysis. Retrieved from
http://www.ncbi.nlm.nih.gov/pubmed/25644982
Reviewed July 23, 2015
by Michele Blacksberg RN
Edited by Jody Smith