Sign up for EmpowHER updates and you'll receive our FREE HER Health Toolkit from EmpowHER Founder <![CDATA[]]>Michelle King Robson<![CDATA[]]>.
Toolkit Includes:
How to be Your Own Best Health Care Provider
Make Your Health Declaration
The Importance of Blood Tests
5 Important Health Checkups
How to be the Healthiest Version of Yourself
<![CDATA[]]>
Email this to Your Friends & Family!
<![CDATA[]]>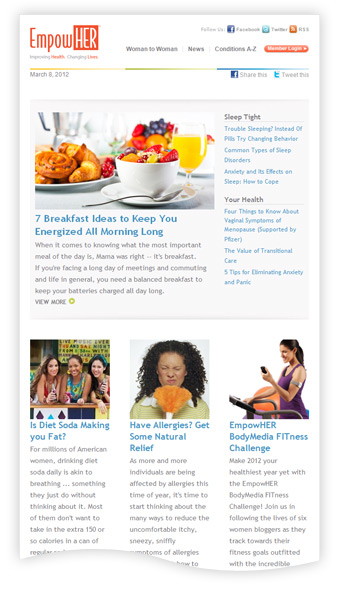 Receive the latest and greatest news, information and exclusive offers in women's health and wellness from EmpowHER!