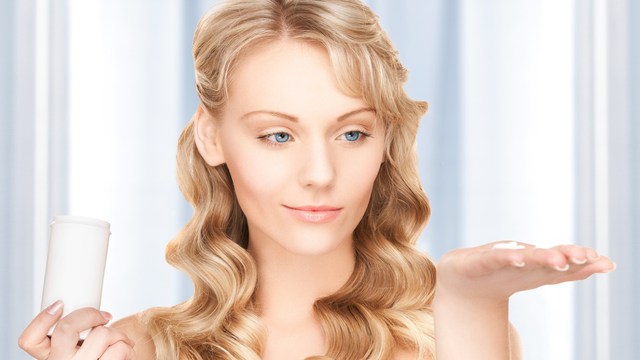 Lev Dolgachov/PhotoSpin
There is conflicting evidence in the April 2014 British Medical Journal, where two papers found that Vitamin D supplementation did not increase bone mineral density in those who have osteopenia or osteoporosis, nor did it decrease bone fracture risk.
Additionally, both articles point out that research does not demonstrate "a clear role for vitamin-D supplementation for any other indication remains to be established." (McCall, 2014)
Both research articles were reviews of research already done. They were not new studies examining the effects of vitamin D.
The type of vitamin D used in the research articles was important as there are two types: D2 (ergocalciferol) and D3 (cholecalciferol). The D3 reduced all-cause mortality risk by 11 percent whereas the D2 did not have any effect on mortality.
Some studies pooled choose to use D2 while others used D3. This is important to consider when reading the back of your vitamin label.
Additionally, it is helpful to understand what is truly considered low vitamin D. Depending on the lab or research, numbers vary, however on average if a person is below 30 nmol/L they are considered low. Numbers above 100 nmol/L are considered too high and potentially toxic.
In looking at a person's geographical location and sun exposure, they may be deficient most of the year.
It is also critical to realize that some studies used vitamin D supplementation at less than or equal to 800 IUs. Some experts believe that proper supplementation and fracture risk reduction should be much higher.
There is even an FDA approved vitamin D medication that is 50,000 IUs per pill. Providers will prescribe it for 4-12 weeks at a time in order to properly supplement a deficient person. Therefore dose counts.
Vitamin D has been indicated as helpful in the role of cardiovascular, skeletal, endocrine, immune, autoimmune, mental disorders and more. Anecdotally, many people report that supplementing with vitamin D has improved a variety of symptoms from muscle aches and pains to mood.
Before people stop taking their vitamin D supplements, it is important to first ask your health care provider to check your levels and then consider some additional facts in this research.
While levels below 30 nmol/L are considered low, some experts believe levels below 50 nmol/L are problematic, especially in those with cancer or autoimmune conditions. As D is a fat soluble vitamin, it is important to take it in gel cap form or make sure to eat with fat or oil.
Remember to never take large doses of vitamin D without proper monitoring as it can build up and become toxic.
Sources:
Chowdhury, R., Kunutsor, S., Vitezova, A., Oliver-Williams, C., Chowdhury, S. Kiefte-de-Jong, J., Khan, H., Baena, C., Prabhakaran, D., Hoshen, M., Feldman, B., Pan, A., Johnson, L., Crowe, F., Hu, F., and Franco, O. (2014). Vitamin D and risk of cause specific death: systematic review and meta-analysis of observational cohort and randomised intervention studies. Web. 6 April, 2014. Retrieved from
http://www.bmj.com/content/348/bmj.g1903
McCall, B. (2014). Doubt Over Role of Vitamin D, Even to Limit Fractures. Web. 6 April, 2014. Retrieved from
http://www.medscape.com/viewarticle/823026#1
Theodoratou, E., Tzoulaki, L., Zgaga, L., and loannidis, J. (2014). Vitamin D and multiple health outcomes: umbrella review of systematic reviews and meta-analyses of observational studies and randomised trials. Web. 6 April, 2014. Retrieved from
http://www.bmj.com/content/348/bmj.g2035
Reviewed April 7, 2014
by Michele Blacksberg RN
Edited by Jody Smith