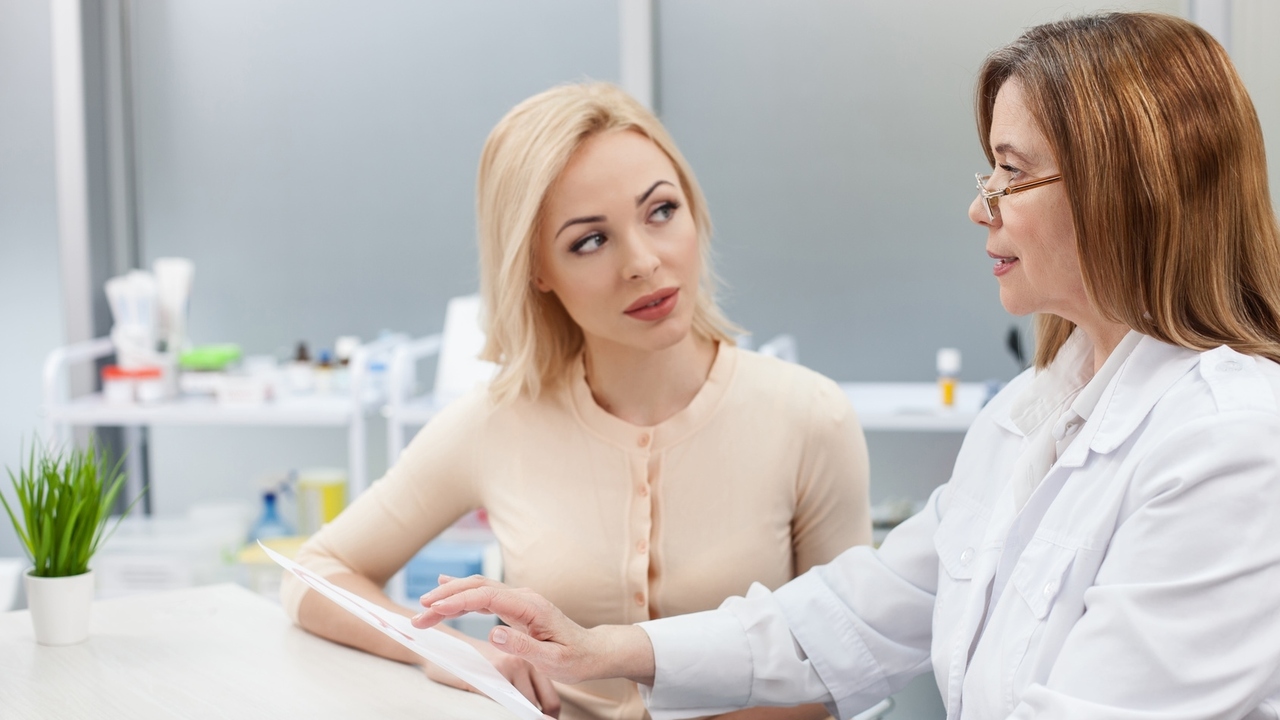 YakobchukOlena/Fotolia
A new study released by Johns Hopkins University revealed that medical errors are the third leading cause of death in the United States. Heart disease is the leading cause of death, and cancer is the second. So there is good reason to believe that are our well-being is at risk when we are in a medical setting.
Learning how to advocate for ourselves and others is important. However, how do we do it when we feel so vulnerable just wearing a paper gown?
Here are 10 ways to become your own patient advocate:
1) Manage the appointment with an agenda.
Before you go to your visit, write down three or four items that you want covered. This may be a particular issue, like your lab results, or it might be questions.
If possible, print out two copies. When the doctor walks in the room, hand over your list. This will make it clear that you need certain items addressed. Write down the responses on your copy.
2) Ask others for opinions.
Through the internet, many health groups can be found such as forums who have members with similar health conditions. You can elicit feedback from many of these groups. Keep in mind that your condition may be different than what others describe, even though they may sound similar.
While this platform may not be monitored by a doctor, often patients and their family member have good suggestions for how to treat a condition. You can then ask your doctor for feedback about what you have learned.
3) Research your condition.
While the internet may be filled with inaccurate information, there are valuable websites, like Mayo Clinic for example, that contain a wealth of data. By researching something online, you can read about the standards of care, symptoms, typical treatment options and prognosis.
Use this knowledge to better inform yourself about proper treatment. Again, keep in mind that your situation may not be the same as the one you read about.
4) Ask for a second opinion.
Your doctor may not have all the answers. Ask how many patients they have seen with your diagnosis and be sure to ask what the prognosis was for them.
Go ahead and see a second doctor. Another doctor's opinion may only confirm what you already heard, but it may also shed new light onto your situation.
5) Clarify.
Medical news is received amidst a flurry of negative emotions, like fear and anxiety. Sometimes, we think we hear one thing but are actually told something else. If there is anything that is fuzzy or confusing, ask the doctor to explain it a second time.
6) Appeals are possible.
Medical procedures are often very expensive. My late husband's adrenal cancer is considered an ultra-rare disease.
The hospital had a difficult time figuring out what type of cancer he had. And prior to it being diagnosed he underwent numerous medical procedures.
One particular procedure was very costly, and later we found out it was not covered by the insurance. Thankfully, I happened to show the statement to my husband's doctor, who promptly removed it from my hand and immediately called the insurance company making an appeal. This worked.
7) Tell all.
Doctors can't assist patients if they do not know all of the facts. If you withhold symptoms because you are embarrassed, then your doctor is not being given your full medical picture.
Just because you may present with one symptom, the doctor isn't assuming you have other symptoms. Don't let fear stop you from being properly treated.
8) Seek a clinical trial.
This, like all medical choices, may not be for everyone, but ask your doctor about any possible clinical trials. And go online to search for trials as well. Just because your docto rmight not be aware of one doesn't mean that it doesn't exist.
9) Ask for time.
While many things are time-sensitive, there might be no harm in waiting a day or so before making a decision. This extra time will allow you to ask others for their opinions and think through various options.
Making an informed decision is critical, and an extra hour or day might help you better process the information.
10) You are the expert.
You are the expert of your body and you know it best. If a doctor is telling you that what you are experiencing is typical for someone your age, for example, and your gut is telling you something else, speak up.
This is not the time to be passive. Tell the doctor why this is atypical for your body.
Kristin Meekhof is a licensed master's level social worker, speaker, writer and author of the book, "A Widow's Guide to Healing: Gentle Support and Advice for the First 5 Years."
Reviewed May 9, 2016
by Michele Blacksberg RN
Edited by Jody Smith