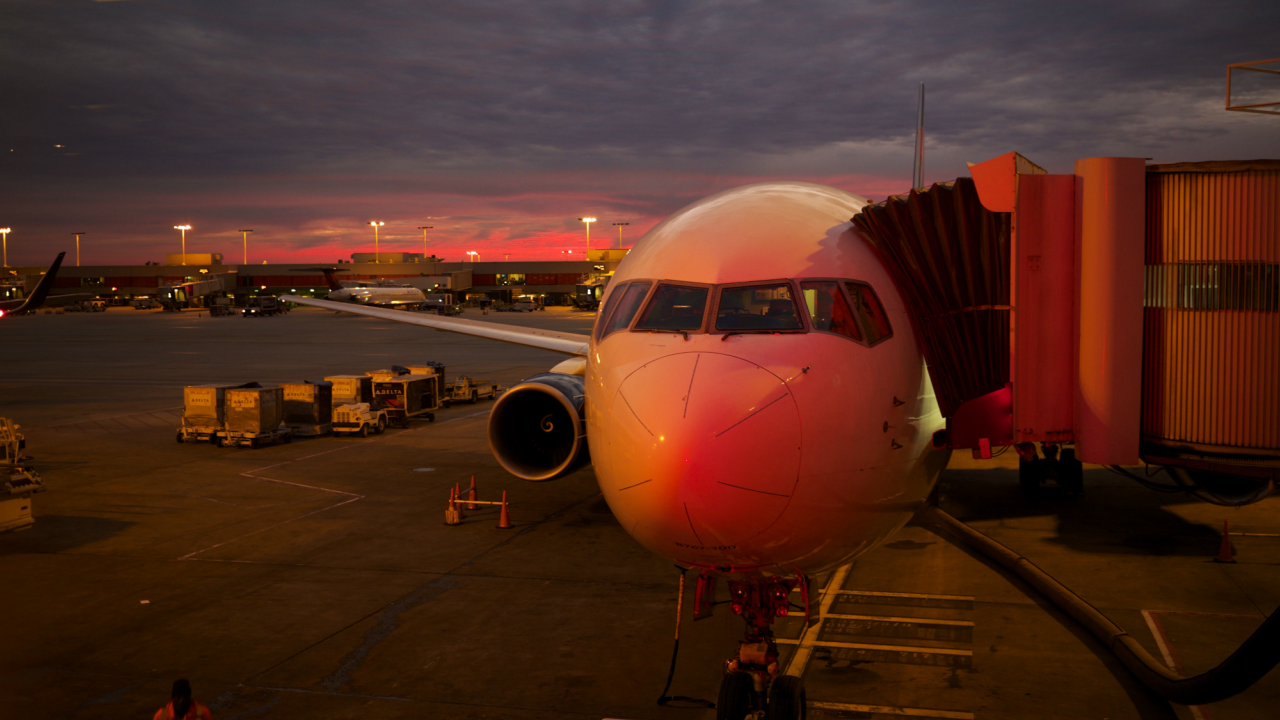 Via Pexels
The holidays are upon us, and for many Americans that means traveling. Our first thoughts about holiday travel are usually how expensive it is. And it is. But there are some ways to try and reduce costs.
1) Use airfare tracking websites
Kayak has been around for quite a while, though some people feel that Google Flights is the best.
Kayak lets you set a date to travel or a range, and many times matches the legs with different airlines to get the best price. Google Flights also lines up the best prices and will match different legs, and will let you set up fare alerts to notify you if the fare drops or rises.
Note — Southwest Airlines' prices are not available on Kayak or Google Flights.
Don't forget to look at nearby airports for better airfares. Typically, booking directly with the airlines gives you more flexibility in case you need to rebook the flight.
At the same time, vacation booking sites such as Expedia, Travelocity or Hotwire are very popular for packages that may give you a discount for combining airfare, hotel and car rental together.
2) TripAdvisor
TripAdvisor has been around since 2000. Between their ranked listings of reviewed hotels, listings of fun things to do and a forum that allows you to ask any question to those who are familiar with a location, their help is invaluable in deciding where to go and where to stay.
To give back, make sure you post your own reviews of your travels to help others make their travel decisions.
3) Car rentals
Costco
Costco has some good deals with major car rental companies such as Avis, Budget, Alamo and Enterprise. You do need to be a Costco member to book a rental, but you can at least see prices to compare if you don't have a membership.
Turo
Turo is the Airbnb of cars. You rent a car directly from another person. If you are looking for a specific car model or don't want to brave the lines at the car rental counter during the holidays, Turo may be a good choice.
We have used Turo once and had a good experience. The only downside is that your own car insurance is primary even if you use their insurance package. However, if you don't have a car yourself, then their insurance would be primary.
Rental Car Momma
Rental Car Momma shows you competing prices for most all the car rental agencies for the same class of car, and has discounts right on their main page. You can also book directly with the car rental company from their website.
4) Bring your own food
We know you cannot bring drinks through TSA but you can bring sandwiches and snacks. See the TSA list here of what you can bring. Carry an empty water bottle through security and you can fill it once on the other side for a no-fee drink.
5) Alternative places to stay
It is worth checking hotel websites directly as they sometimes offer specials that make staying there more attractive. They often also claim to match any rate you find elsewhere that is lower than their advertised rate.
Airbnb
Airbnb can be much cheaper if you are a single traveler and book a single room, or the entire place if you have a larger family, instead of using a hotel. Make sure to check the cancellation policies that range from flexible to strict. The only downside is that if you cancel, the fee to Airbnb is not refundable.
Booking.com
Booking.com has a nice selection of hotels, B&Bs, guest houses and apartments. Often, you can cancel with no penalty, and there are a few reviews about places you may want to stay.
Craigslist
Craigslist can be a bit hit or miss, and is harder to search, but there can be some good deals. Go first to Housing then sublets temporary, or to vacation rentals and hunt in the town you will be visiting.
Remember, you are renting directly from the owner/tenant so you are on your own to protect your money. There may be little recourse if the place turns out to not be what is advertised. If someone can go check out the place before you arrive, you may find some good deals.
Michele is an R.N. freelance writer with a special interest in women's health care and quality of care issues.
Edited by Jody Smith and Chelsea Shannon