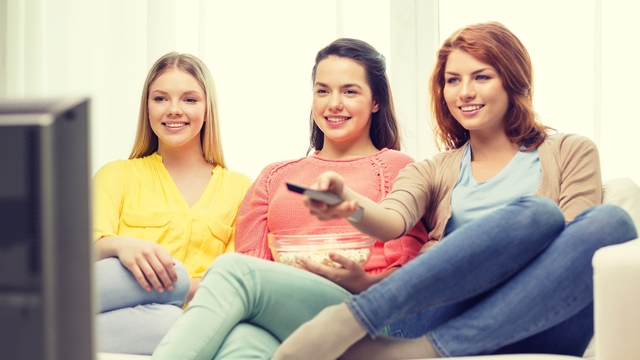 Lev Dolgachov/PhotoSpin
Grab the popcorn and tissues! This year's Oscar nominations are for movies delivering some of the most powerful performances and storylines regarding health and medical issues.
Films transport us to another world and deliver a new perspective, as well as an education, about diseases. But films also provide a type of visual therapy which allows viewers to feel hope and compassion for others.
For example, Julianne Moore portrays Dr. Alice Howland in the film "Still Alice." Alice is a linguistics professor who starts to become lost in her daily jogs and she comes face-to-face with the devastating diagnosis of early onset Alzheimer's disease. Moore is up for Best Actress at the Oscars.
Also in the Best Actress category, Rosamund Pike portrays Amy Elliott-Dunne in "Gone Girl." To avoid any spoilers, let's just say the characters in the movie have some issues that might require therapy.
In the film "The Theory of Everything," actor Eddie Redmayne portrays the young Cambridge University student Stephen Hawking. At 21, Hawking learns that he has motor neuron disease. Despite his ailing health and defying terrible odds, he breaks new ground in the fields of medicine and science.
Here are some other, older Oscar-nominated films which will require some tissues any time you watch them:
The King's Speech (2010) – Colin Firth won an Oscar for his portrayal of the speech-impaired Prince Albert. His wife Elizabeth (Helena Bonham Carter) hires Lionel Logue (Geoffrey Rush), an Australian actor and speech therapist, to help him overcome his stammer.
Iris (2001) -Judi Dench and Kate Winslet are featured in this film about author and Oxford scholar Iris Murdoch and her battle with Alzheimer's disease. Jim Broadbent won an Oscar for his portrayal as Murdoch's caretaker.
My Left Foot (1989) - Daniel Day-Lewis portrays Irish painter, poet, and author Christy Brown who has cerebral palsy. Brenda Fricker gives an excellent performance as his steely mother.
Terms of Endearment (1983) – This is a loving tale about a mother-daughter relationship featuring Shirley MacLaine and Debra Winger. When Winger's character learns that she has terminal cancer, her flamboyant mother helps her daughter make peace with her estranged family.
Other films that are tissue-worthy include:
• The Fault in Our Stars (2014)
• The Bucket List (2007)
• The Doctor (1991)
• Brian's Song (1971)
• Love Story (1970)
Films regarding mental illness include:
• Silver Linings Playbook (2012)
• The Aviator (2004)
• The Hours (2002)
• A Beautiful Mind (2001)
• Girl, Interrupted (1999)
• As Good As It Gets (1997)
• Benny & Joon (1993)
• Sybil (1976)
• One Flew Over the Cuckoo's Nest (1975)
The following are additional films that are related to the medical field:
• The Painted Veil (2006)
• Something the Lord Made (2004)
• Patch Adams (1998)
• Philadelphia (1993)
• Lorenzo's Oil (1992)
• Awakenings (1990)
Other films regarding women include:
• Temple Grandin (2010)
• Steel Magnolias (1989)
Sources:
US News. U.S.News & World Report, Web. 20 Jan. 2015.
http://health.usnews.com/health-news/health-wellness/articles/2014/10/27/what-gone-girl-does-and-doesnt-tell-us-about-mental-illness
Reviewed January 22, 2015
by Michele Blacksberg RN
Edited by Jody Smith