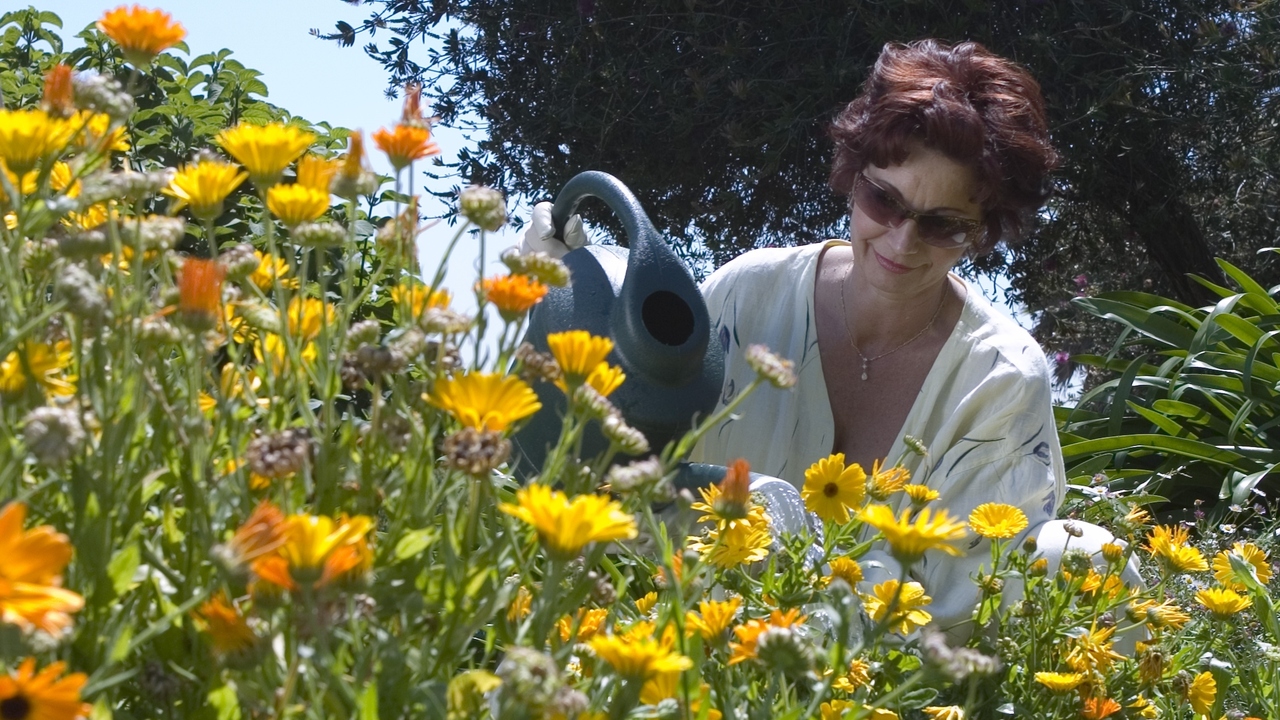 PhotoSpin/PhotoSpin
Do you have a garden in your backyard or are you part of a community garden? If you are, then you're not alone!
Approximately 42 million Americans took up gardening in 2014 and the trend is continuing to grow (pun intended)! About 1 in 3 families is growing something in a garden this year, according to a National Gardening Association survey.
Gardening is fantastic for so many reasons. This article is going to focus on the health benefits of gardening.
Gardening is great exercise
The Centers for Disease Control and Prevention considers gardening a moderate-intensity workout activity. The CDC says that only two and a half hours of moderate-intensity activity can reduce the risk for the following chronic conditions: obesity, high blood pressure and colon cancer, as well as premature death.
They also reported that people that garden as their moderate-intensity activity tend to exercise up to 50 minutes longer than people that choose exercise like walking and biking.
Gardening allows you to work both your arms and your legs. It is a total body workout. Activities like this help to prevent coronary artery disease.
Nature can help improve your health
According to the experts from the journal Biological Psychiatry, fresh air can help prevent Attention Deficit Hyperactivity Disorder (ADHD). It can also result in higher test scores for students.
The Gardening Matters nonprofit of Minneapolis states, "A ten percent increase in nearby green space was found to decrease a person's health complaints in an amount equivalent to a five year reduction in that person's age".
Gardening relieves stress
According to The Journal of Health Psychology, people that took up gardening had a more significant decrease in stress than those who used reading as a stress reliever.
Gardening improves mental health
A Norway study indicated reduction in depression symptoms in over 50 percent of the people that took up gardening for three months. The study further showed that the participants whose symptoms improved continued to respond favorably even after the gardening season ended.
Some preliminary studies show that gardening may lower the risk for developing dementia. There must be more studies before we can truly consider gardening a preventative for dementia but it is encouraging to know it can help with brain health!
Gardening has so many important advantages for all that decide to play in the dirt. There are just the health benefits. You can look for my article on other benefits of gardening on this site.
Love Vibrantly,
Dr. Dae
Dr. Dae's website: www.healthydaes.com
Dr. Dae's book: Daelicious! Recipes for Vibrant Living can be purchased @ www.healthydaes.com
Dr. Dae's Bio:
Dr. Daemon Jones is your diabetes reversal, hormones, metabolism and weight loss expert. Dr. Dae is a naturopathic doctor who treats patients all over the country using Skype and phone appointments. Visit her or schedule a free consultation at her website, www.HealthyDaes.org
Sources:
What are the physical and mental benefits of gardening? (n.d.). Retrieved April 22, 2015.
http://msue.anr.msu.edu/news/what_are_the_physical_and_mental_benefits_of_gardening
Harding, A., & 2011, C. (2011, July 8). Why gardening is good for your health. Retrieved April 22, 2015.
http://www.cnn.com/2011/HEALTH/07/08/why.gardening.good
Gardening gains ground among youth, in cities. (2014, December 2). Retrieved April 22, 2015.
http://highlandstoday.com/list/highlands-agri-leader-news/gardening-gains-ground-among-youth-in-cities-20141203
Reviewed April 23, 2015
by Michele Blacksberg RN
Edited by Jody Smith