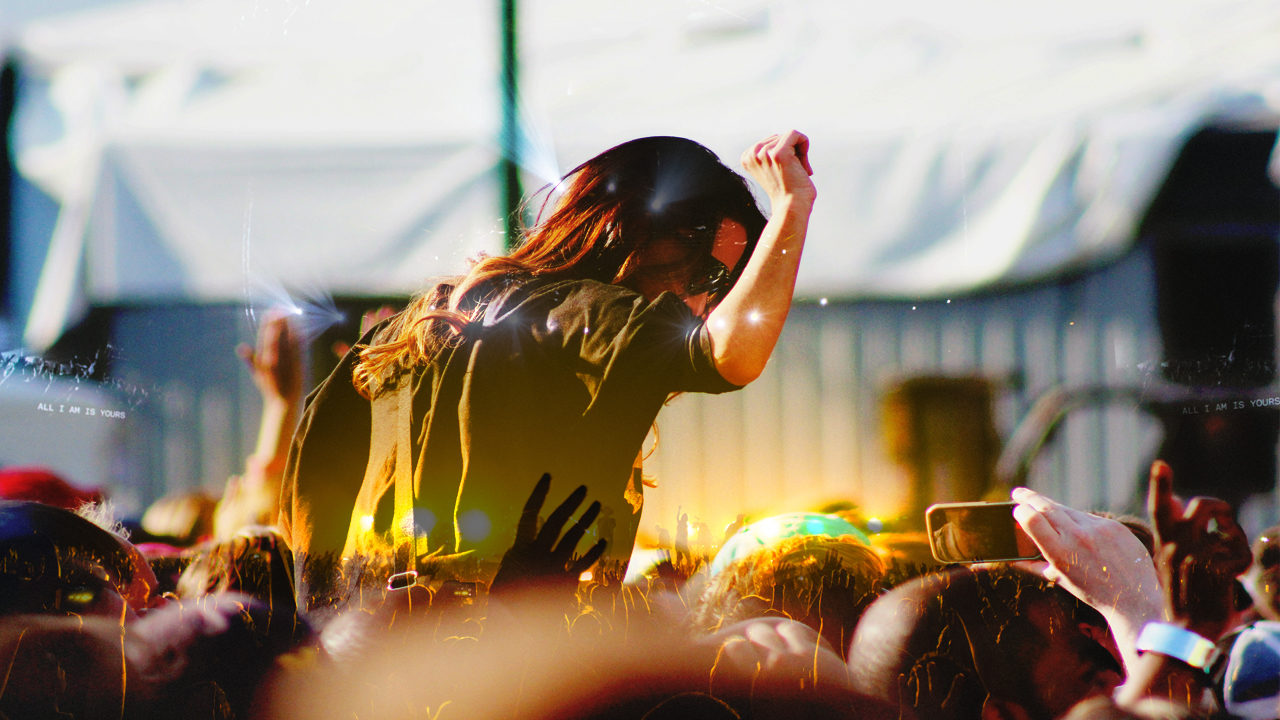 Graphic by Aydali Campa
It's that time of year again, your favorite music festivals are right around the corner. It can be hard to stay healthy at these shows though, with fried food around every corner and the sun beaming down on you for hours. So we've created a guide to help get you through festival season, the healthy way.
Wear Sunglasses
Luckily, this festival season, everyone seems to be wearing cute trendy sunglasses. Sunglasses shield your eyes from harmful UV rays, but make sure you grab a pair that blocks 99% or 100% of UVA and UVB rays.
Wear Sunscreen
If you're spending all day outside, be sure you're wearing sunscreen with SPF 30 or higher. According to American Academy of Dermatology, reapply sunscreen every 2 hours. Some music festivals have banned aerosols, so be sure to bring the old fashioned sunscreen instead of the spray.
Stay Hydrated
Quite possibly the most important tip for festival-goers. Luckily many festivals know how important it is to keep guests healthy and hydrated, so they offer free water. Be sure to bring resealable water bottles. If you're worried about missing the show to go refill, consider investing in a Camelback or other hydration backpack.
Stay Energized with Snacks from Home
If you're lucky, the festival you're attending will allow outside food. If this is the case be sure to pack healthy snacks for your jam-packed day.
Here's a sample list from PopSugar of a few energy boosting foods you should pack:
Berries- packed with vitamin B to keep you energized and hydrated
Coconut water- full of electrolytes and potassium
Citrus fruit- packed with vitamin C to keep you healthy among the crowds
Hummus and pita- full of protein and fiber
Almonds- great source of manganese and copper to boost your energy when you're feeling tired
Banana- great source of potassium
Cucumber- good for hydration
Eat Healthy at the Festival
On the other hand, if outside food is not allowed in the festival, or if you seek out the healthy vendors hidden among the masses of fast food stalls. Look for vendors who are selling roasted veggies like corn or ones selling fresh fruit, or even tacos that are filled with grilled meat. Try your best to avoid fried foods or anything with heavy cheese. You'll want to plan on spending a little extra for your healthy alternative, but your body will thank you for it.
Participate in Healthy Festival Activities
Healthy activities like yoga and Pilates are available at many festivals. Take advantage of these opportunities! Coachella, Bonnaroo, and Firefly festivals each offer yoga in the morning. Bonnaroo even offers a 5k run for attendees to participate in. Starting your day off with a healthy activity, surrounded by likeminded people, will help ensure that you continue making healthy choices throughout the day.
Editing Note: This article did not filter through the normal EmpowHER editing and fact checking process. It was checked for spelling and grammar.
Read more in Being HER