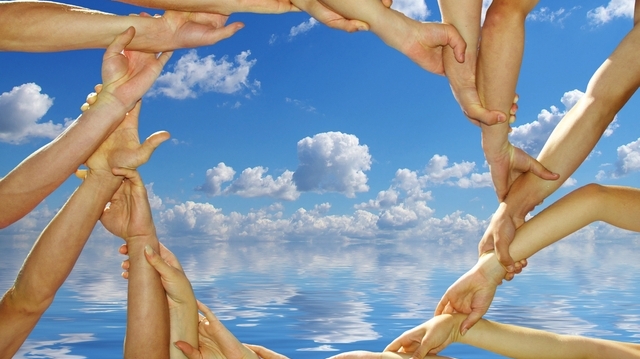 PhotoSpin/Vitaliy Pakhnyushchyy
Through all the experiences and fantastic opportunities I've had in my life thus far, this next chapter has been one of my favorites. I am excited to announce I have been chosen to speak at a TEDx event. I'm very pleased to be a part of the phenomenon TED has become and this next independently organized TED event is no exception.
I will be speaking at TEDxLowerEastSide on October 25th in New York to share my story, my passion and what I do every day to help improve and change the health of others.
Watch the event streaming live!
TEDx is designed to give communities, organizations and individuals the opportunity to stimulate dialogue through TED-like experiences at the local level. TED was developed to bring new ideas/concepts into the world, so it could be shared with everyone. The perfect example of sharing. That is the whole premise of my talk.
Using the TED platform lends credibility to new ideas like EmpowHER.com. Most people would never know the story of why I created this company if it weren't for innovative outlets like this one. Because of TED I get to share my story and empower the lives of other women so they can be their own advocates, help other and not suffer like I did.
Everyone has a story. I've found through EmpowHER and the women we serve, sharing is everything. We all want someone who's walked a mile in our shoes to talk about our struggles with. There is a clinical definition of a condition and then there's the experiential piece that people are searching for, a piece much deeper. Sharing is not only healing for oneself, but for others as well. It is what I call the energetic exchange. This can be pivotal in both their lives with the healing process.
I am looking forward to sharing "A Hero's Journey with my very dear friend. She is EmpowHER's Chief Clinical Officer and a member on our Business and Medical Advisory Boards, Dr. Pamela Peeke. For me, Pam is not only a brilliant doctor but also shows heroism every day while helping her patients, practicing cutting edge research and keeping up with events and appearances. Her compassion for mankind is heroism at its finest. I am proud to call her my friend and fellow speaker at TEDxLowerEastSide.
If you are interested in watching my TED talk, or any of the other speakers, I would love to have you share in this experience with me.
We have created a page on EmpowHER where you can learn about the event, my speech, read content we create around the event and to watch it streaming live on Friday: https://www.empowher.com/tedxlowereastside.
Tweets about "@TEDxLowerEastNY"