Company
Sharon Lechter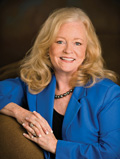 A life-long education advocate, Sharon Lechter is the co-author of the international best-selling book "Rich Dad Poor Dad" and the Rich Dad series of books, as well as one of the founders of the Rich Dad companies and inventor of the CASHFLOW for Kids board game. She is an entrepreneur, philanthropist, educator, CPA, international speaker and mother.
During Sharon's 11 years with the Rich Dad companies, they grew into an international powerhouse with over 20 books, board games, Web sites, CDs, audio cassettes and seminars. More than 27 million Rich Dad books have been sold around the world. In 2007, Sharon left the managerial board of The Rich Dad Company to pursue work on financial education for children and families. She has recently launched a new company Pay Yourself First and new brand, YouthPreneur.
A committed philanthropist, Sharon also gives back to world communities as both a volunteer and benefactor. On January 22nd, 2008, Sharon was appointed by President Bush to the President's Council on Financial Literacy for a two-year term. She is a member of the Business Advisory Council for the Attorney General of the State of Arizona. She serves on the Dean's Council 100 and on the advisory board of the Spirit of Enterprise at the W.P. Carey School of Business at Arizona State University. Other organizations she serves include Childhelp and the National Board of Women's Presidents Organization.
Tom Curzon – Legal Counsel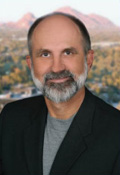 Osborn Maledon, P.A., led by partner Tom Curzon, serves as outside general counsel to EmpowHER.com. Curzon's practice focuses primarily on serving as outside general counsel to emerging, growth-oriented companies and on entrepreneurial transactions, including venture capital and other private placements of securities, entity formation and transaction structuring, mergers, acquisitions and divestitures, initial public offerings, corporate governance, licensing and distribution of software and other products, employee matters, and executive compensation.
Clients served represent a variety of industries and have included Adon Network (myGeek.com); Aegis Technologies, Inc.; Andigilog, Inc.; Apta Software, Inc.; Arizona State University; AZDB Baseball. L.P.; Brain Savers, LLC; Child Support Network, Inc.; Ethix Media, LLC; Fusion Marketing Partners, L.L.C.; GoalCentrix, Inc.; Grand Canyon Railway, Inc.; Grayhawk Venture Partners, LLC; HealthCare Dimensions, Inc.; iCrossing, Inc.; ImaRx Therapeutics, Inc.; Infusion Software, LLC; Innocal, LP; Interact Commerce Corporation (SalesLogix); Interactive Alchemy, Inc.; and Inventure, Inc. (formerly Poore Brothers, Inc.).
Curzon graduated magna cum laude with his J.D. from the University of Texas and graduated summa cum laude with his B.A. from the Univeristy of Kansas. He has repeatedly been named as one of America's Leading Lawyers for Business (Corporate/M&A) by Chambers USA and as one of The Best Lawyers in America® (Corporate Law, M&A Law). Among Curzon's numerous professional activities, he was part of the State Bar of Arizona's Subcommittee on Revising the Corporate Code and served on the Board of Directors for the Arizona Technology Council.
Archelle Georgiou, MD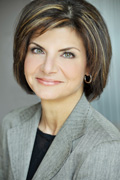 Dr. Archelle Georgiou combines her deep knowledge of clinical medicine with a breadth of experience in business and health care administration to pursue her passion for simplifying the health care system. As a practicing physician and as a corporate managed care executive, Dr. Georgiou learned and leveraged the value and importance of simple and compelling communication to influence impacting patients' personal health care behaviors as well as driving health care purchasing decisions and business growth.
Dr. Georgiou left UnitedHealth Group after fourteen years to form Georgiou Consulting, LLC (www.georgiouconsulting.com). Her focus is using the power of language, data and technology to translate complex medical information into meaningful health care messages for a broad spectrum of audiences and clients. She works with large health care companies to crystallize their health care outcomes into meaningful and differentiating messages that drive growth and profitability.
In addition, Dr. Georgiou helps consumers make better health care decisions. MyHealthCompare (www.myhealthcompare.com) is a free consumer website she has developed that that makes it easy for people to rank and compare hospitals.
One of Archelle's greatest joys is using the media to communicate directly with the public and health consumers. She conducts a twice weekly Fox TV healthcare segment in the Twin Cities. She offers viewers a practical and balanced analysis of the latest health care news headlines and translates the information into practical tips they can use to take better care of themselves. She is also a Fellow with the University of Minnesota Center for Spirituality & Healing and works collaboratively with the Center to empower consumers to navigate the health care system.
In the public policy arena, she serves as a Senior Fellow with Newt Gingrich's Center for Health Transformation. Dr. Georgiou is a frequently invited speaker at healthcare industry and consumer forums on topics such as health reform, health information technology, and innovative health models. Some of the highlights include being a guest on Oprah and Friends with Dr Mehmet Oz, testifying as an expert witness in Congress and being an annual guest lecturer at the Wharton School of Business. In the Spring 2009, Dr. Georgiou was a medical correspondent on an international expedition with Dan Buettner and the Blue Zones Team to explore the secrets of longevity.
Dr. Georgiou is a graduate of the Johns Hopkins School of Medicine. She trained and practiced in internal medicine in Northern California before transitioning into healthcare administration and policy. Archelle lives in Wayzata, Minnesota with her husband and three children.
Kathleen "Kathy" C. Hanrahan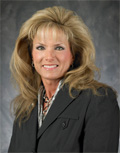 Kathy Hanrahan, a private management consultant for her own company, New Horizons Management Inc. specializes in assisting small private companies as they prepare strategies, personnel and infrastructure for their next phase of growth.
Prior to establishing her firm in 2010, Kathy served as the Co-Chairperson for the TASER Foundation Board of Directors, as well as the organizations President and Chief Executive Officer.
As the Chief Executive Officer for the TASER Foundation, Kathy was responsible for the direct oversight of the organization, and the development of strategic initiatives and programs to grow the Foundation's outreach across the United States and Canada. During her tenure with the organization, the Foundation's annual celebrity poker tournament was significantly expanded earning the title "the most successful charity poker tournament in the country" by leading poker media outlets.
Prior to her involvement with the TASER Foundation, Ms. Hanrahan served as the President and Chief Operating Officer of TASER International headquartered in Scottsdale, Arizona. During her more than 12 year tenure with TASER International, she filled a number of key executive roles as the business grew. She served first as Controller, from 1996 until November 2000, establishing the financial, human resource and administrative systems and controls to manage the business, while aiding the President with operating responsibilities. Then, in November of 2000, when the Company began preparations for its initial public offering, she was promoted to Chief Financial Officer to facilitate the transaction and establish the necessary infrastructure to meet both SEC and Wallstreet's regulatory and reporting requirements.
In 2003, after two years of serving as the Company's CFO, Kathy was asked to add the responsibilities for the Chief Operations Officer, specifically, the divisions of Manufacturing and Logistics to her areas of direct accountability. This change came as part of a corporate wide restructure geared at streamlining overall operations, and creating new more focused divisions to meet the growing demand for the Company's products. Kathy continued in both capacities until spring 2004, when the combined responsibilities of the two positions became difficult to manage with one person. (TASER was growing at a pace of 175% year over year, and as such, Kathy was given the choice of which position she wanted to grow with). Although both were exciting, and rewarding, her choice was Operations. Kathy truly loves working among the employees, and finding ways to improve the organization's operating efficiencies.
On October 28, 2006, she began her next chapter with TASER International. She stepped out of the role of Operation's lead executive, and into the office of the Chief Executive becoming the President and Chief Operating Officer, managing the day to day business across all departments. She had proven her ability to lead Operations successfully, and with this change expanded leadership across all departments within the Company.
Mrs. Hanrahan is a true Arizona native. Prior to joining TASER International, Kathy held management positions, directing human resources, accounting and operational functions with Kachina Testing Laboratories (1/1989 to 12/1995) and Allstate Energy (5/1984 to 12/1988), both Phoenix based Companies.
Pamela Peeke MD, MPH, FACP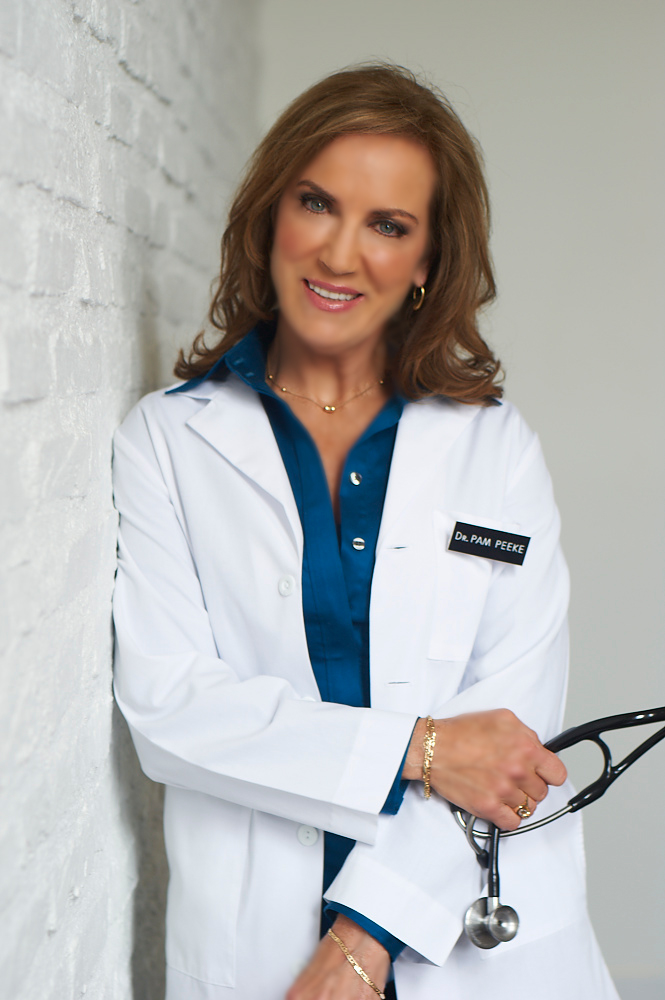 Dr. Pamela Peeke is an internationally renowned physician, scientist and expert in the fields of nutrition, metabolism, stress and fitness. Calling herself an "edutainer", Dr. Peeke uses her trademark wit and wisdom to provide audiences with a healthy lifestyle message in such a memorable and entertaining style that she is one of the most requested physician speakers in America. An avid athlete, Dr. Peeke is nationally known as the "doc who walks the talk" as she inspires by living the message she teaches. Dr. Peeke is featured in the National Institutes of Health's "Changing Face of Medicine" exhibit on the history of women physicians at the National Library of Medicine. She has been named one of America's top physicians by the Consumers Research Council of America. Dr. Peeke is a Pew Foundation Scholar in Nutrition and Metabolism, Assistant Professor of Medicine at the University of Maryland and Fellow of the American College of Physicians. Dr. Peeke has teamed with the US Surgeon General to create the Surgeon General Walks for a Healthy and Fit Nation. She is a member of the Maryland Governor's Council on Fitness, and is national spokesperson for the American College of Sports Medicine's Exercise is Medicine global campaign.
Dr. Peeke is the lifestyle expert for WebMD's 90 million members, using a multimedia educational approach that includes The Everyday Fitness with Dr. Pam Peeke blogs, newsletters, podcasts and her healthy diet and lifestyle community exchange.
The chief medical correspondent for Discovery Health TV, she is featured in the award winning National Body Challenge series, as well as her Could You Survive? miniseries. Her book, The National Body Challenge Success Program for the Whole Family, is the best selling companion guide to her television and web-based program which is presently followed by over a million American families. Dr. Peeke is the New York Times bestselling author of Fight Fat after Forty, Body for Life for Women, and Fit to Live. Dr. Peeke's newest book, The Hunger Fix: The 3-Stage Detox and Recovery Plan for Overeating and Food Addiction, launched on the Katie Couric show, and became a New York Times bestseller. Dr. Peeke is the recipient of the Audie Award for her narration and interpretation of Fit to Live. Her Could You Survive? pilot was a finalist for the International Health and Medical Media Freddie Award, considered the highest award for excellence in medical film production.
Dr. Peeke is a regular in-studio medical commentator for the national networks including CNN's American Morning, the Today show and Fox & Friends. She is a monthly columnist and contributing editor for numerous national magazines including Prevention, Good Housekeeping, Fitness, and More Magazine.
Dr. Peeke was the first senior research fellow at the National Institutes of Health Office of Alternative Medicine, where she helped establish the scientific foundation for the research and development of investigations involving stress, nutrition and fitness. At the NIH, Dr. Peeke was the recipient of the National Health Research Science Fellowship and Intramural Research Training Award while conducting her original research on the relationship between adipose distribution and stress.
Dr. Peeke is an expert in the newly emerging field of gender specific health and medicine, emphasizing the strengths and vulnerabilities of both genders as they practice healthy lifestyles. She is the Medical Advisor to the National Women's Health Resource Center and keynote presenter for the Speaking of Women's Health national campaign series. Dr. Peeke is a consultant to corporate America, participating on boards and think tanks drawing upon her skill set spanning the realm from health and wellness lifestyle coaching to predicting trends in the healthy living and aging space.
Dr. Peeke is founder of the Peeke Performance Center for Healthy Living™, which offers her Lifestyle Management Program guiding clients through the mental and physical transformations of their life journeys. Triathlete, marathoner and mountain climber, Dr. Peeke founded the Peeke Week Retreats where she provides her Peeke Performers with the opportunity to mentally and physically challenge themselves in magnificent outdoor destinations including hiking the Grand Canyon, Zion and Bryce National Parks. The Peeke Week Retreats also include athletic challenges (marathons, cycling adventures, triathlons) in combination with relaxation and rejuvenation at destinations including Red Mountain Resort, Miraval, Canyon Ranch and the Golden Door. Her retreats have been featured in Fitness, Prevention and More magazines.
Pamela Henning

Pam Henning is the Senior Vice President of Integrated Sales and Marketing for Fox Cable Networks Entertainment based in New York. With the company since March 2008, Henning spearheads the integrated marketing initiatives for FCN's flagship entertainment network, FX. Henning oversees a bi-coastal team that create, produce and execute multi-platform custom programs with brand partners, leveraging the assets of the networks' original programming, acquired series and robust movie roster.
Prior to FCN, Henning spent two years as the Senior Vice President, Global Integrated Marketing, at The Weinstein Company. At TWC, she was responsible for identifying, negotiating and executing global, cross-platform deals with agencies, brands, and producers for all TWC original film and television properties. Henning managed day-to-day relationships with corporate strategic partners and investors including WPP, LVMH, L'Oreal Paris, and T-Mobile. In addition, she oversaw the licensing and merchandising initiatives for all TWC properties and launched a multi-tiered retail licensing strategy for Project Runway.
Previous to The Weinstein Company, Henning held roles at Serino Coyne, Inc. (an Omnicom Company), BHS Entertainment, Loews Cineplex Entertainment, and MTV: Music Television.
Henning received a bachelor's degree in communications from the S.I. Newhouse School at Syracuse University and studied film production at West Surrey College of Art & Design in England.
Blake Warner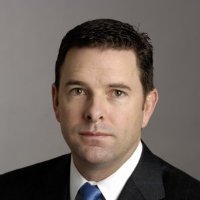 Blake Warner founded Silicon Valley Partners in 2009 with more than 16 years of investment banking experience, advising media and technology companies. Mr. Warner offers a combination of extensive capital raising and strategic advisory experience with a deep understanding of the Digital Media, Digital Marketing Services and Digital Infrastructure sectors. He has led more than 100 engagements for more than 81 companies, including Netflix, TiVo, aQuantive, and Internet Brands.
Prior to founding Silicon Valley Partners, Mr. Warner was a Managing Director and Co-head of the Software, Media and Telecommunications group at Thomas Weisel Partners, a San Francisco-based investment bank specializing in growth companies. He was responsible for re-building one of the leading Internet & Digital Media franchises in the wake of the Internet/Technology bubble bursting. He originated and executed a broad range of investment banking transactions, including public and private equity offerings and M&A advisory assignments. Prior to joining TWP, Mr. Warner spent five years at Bank of America specializing in structured finance in the Entertainment, Media & Gaming practice.
Mr. Warner earned his Masters of Business Administration from the Marshall School of Business at the University of Southern California. He received his Bachelor of Arts degree with a double major in Business Economics and Political Science from the University of California at Santa Barbara. He serves as the Chairman of the Governance Council for Everest Public High School (a newly-founded charter school) and as Board Member of The Summit Institute in Redwood City, California, an educational non-profit organization. Mr. Warner is married, has three children and lives in the San Francisco Bay Area.