HER Radio - Health and Wellness Radio Show about Women

About the Show
presented by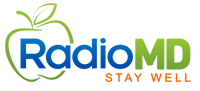 Air times: Thursdays 11am PST/2pm EST
Grab a cup of coffee or tea, fall into your "virtual comfy chair" and join in on the conversation between Michelle King Robson and Dr. Pam Peeke and as they cut through the confusion and share the naked bottom-line truth about all things woman. Dialing up top experts to discuss women's greatest lifetime triumphs and challenges, this acclaimed women's advocate and top doc fearlessly tackle it all: HER body, HER mind, HER wellness, HER sex, HER relationships, HER aging, HER beauty – only on HER Radio.
Hosted by nationally recognized women's health and wellness advocate and EmpowHER.com Founder & CEO, Michelle King Robson, and internationally renowned physician, scientist, and women's health pioneer Dr. Pamela Peeke.
Meet the Hosts
Founder and CEO of EmpowHER.com and MKR Media, LLC. Michelle is a nationally-recognized women's health and wellness advocate and has combined a successful track record as a business woman and entrepreneur. With nearly two decades of civic and community leadership she focuses on her personal passion for improving women's health and wellness.
Visit Michelle's Profile
Dr. Pamela Peeke is an internationally recognized expert, physician, scientist and author in the fields of nutrition, stress, fitness and public health. On stage or in front of a camera, she combines her trademark energy, wit and humor with the latest scientific data to motivate and educate audiences of all ages to transform themselves for healthy living.
View Pam's Profile
This Week's Guests
Dr. Mary Mandell is a psychiatrist on the NAMI North Carolina board. She completed her psychiatry residency at the University of North Carolina at Chapel Hill and served as chief resident there. Mandell specializes in working with patients diagnosed with anxiety and mood disorders. During Mandell's HER Radio segment, she talked about the differences between depression and simply feeling down to raise awareness for the 24th annual Mental Illness Awareness Week (MIAW).
Listen to Dr. Mary Mandell
Sara Chana Silverstein is a Brooklyn-based, international board-certified lactation consultant (IBCLC), classical homeopath, herbalist, businesswoman, wife and mother of seven children. Sara Chana is your teacher and guide as you navigate the challenging worlds of working mom and/or breastfeeding mother, revealing the secrets to taking charge of your own health for the well-being of both you and your child. She is a highly sought-after public speaker, presenting an array of topics in an intelligent, compelling, funny, provocative, and exciting way.
Learn More About Sara Chana
Dr. Sara Gottfried M.D. is a Harvard-educated physician, speaker, and author of the New York Times bestselling book, The Hormone Cure: Reclaim Balance, Sleep, Sex Drive, and Vitality with The Gottfried Protocol (Scribner). For the past 20 years, Dr. Gottfried has been dedicated to practicing and helping women feel at home in their bodies. Dr. Gottfried lives in San Francisco, California with her husband and 2 daughters. Her husband, David Gottfried, is the founder of the US Green Building Council and LEED, and teaches people online how to green their lives. In her personal time, she enjoys learning how to reverse the epidemic of overwhelmed women with everything from "Tiara Time" to orgasm, lightly cooks kale (which her family refuses to eat), and biohacks her own neurohormonal dashboard. "I've had nearly every hormonal problem a woman can get – I've done the leg work and reviewed the studies exhaustively so you don't have to!" exclaims Dr. Gottfried.
Learn More About Sara Gottfried
ON-DEMAND SHOW GUESTS
Dr. Norman Rosenthal
- Clinical Professor of Psychiatry, Georgetown Medical School
Dr. Deb Hecker
- Psychotherapist and Re-partnering coach
Dr. Beth DuPree
- Medical Director of the Breast Health Program at Holy Redeemer Health System
Dr. Jay Harness
- Breast Cancer Surgeon
Dr. Lisa Curcio
- Breast care specialist and surgeon at the Advanced Breast Care Specialists of Orange County at Breastlink – Saddleback
Dr. Mache Seibel
-Professor at the University of Massachusetts Medical School and Women's Health Expert
Dr. Marty Klein
- Licensed Marriage and Family Therapist and Certified Sex Therapist
Adrienne Ressler
- Vice President, Professional Development for The Renfrew Center Foundation
Dr. Rose Hartzell
- Licensed Marital and Family Therapist
Rachel Van Dyken
- New York Times, Wall Street Journal, and USA Today Bestselling Author
JJ Virgin
- Fitness and Nutrition Expert
Dr. James Yiannias
- Board Certified Dermatologist
Dr. Michael Olding
- Chief of Plastic Surgery at The George Washington University School of Medicine & Health Sciences
Melanie Cole
- Exercise Physiologist/ Talk Show Host/ Director of Operations at RadioMD
Patricia Papernow
- Expert on "blended families" and post-divorce parenting
Natalia Hancock
- Registered Dietitian and Chef
Barbara Rolls
- Professor and the Helen A. Guthrie Chair of Nutritional Sciences at The Pennsylvania State University
Dr. Theodore Friedman
- Chairman of Medicine and Chief of the Division of Endocrinology, Molecular Medicine and Metabolism at Charles Drew University
Dr. Francine Kaufman
- Chief Medical Officer and VP of Global Clinical, Medical and Health affairs at Medtronic Diabetes
Dr. Gail Gross
- Family and child development expert, author and lecturer.
Chris Freytag
- Fitness expert, speaker, contributing editor to Prevention magazine and Author
Dr. Lishan Aklog
-Renowned heart surgeon, entrepreneur and health care executive
Michelle King Robson
-Founder of EmpowHER & Guest Sally Odegard
Dawna Stone
-Author, entrepreneur, speaker, and health, fitness and wellness expert.
Dr. Pamela Rutledge
-Director of the Media Psychology Research Center
Dr. Barb DePree
-Gynecology, Certified Menopause Practitioner
Bonnie Taub-Dix MA, RD, CDN
- Registered Dietitian
Dr. Michael Breus, Ph.D
- Clinical Psychologist who is known as the "Sleep Doctor"
Dr. Timothy A. Pychyl, PhD
- The Director of the Centre for Initiatives in Education, an Associate Professor in the Department of Psychology at Carleton University, and Author
Dr. Peter D. Geldner
- One of Chicago's premier plastic surgeons and founder of The Geldner Center
Dr. Marty Klein
- Licensed Marriage and Family Therapist and Certified Sex Therapist
Dr. James Hill
- Professor of Pediatrics and Medicine at the University of Colorado School of Medicine
Dr. Tracy Thomas
- Psychologist
Kathy Freston
- New York Times best-selling author with a concentration on healthy living and conscious eating.
Vivian Diller
- Psychologist
Regina Benjamin
- 18th United States Surgeon General
Rinatta Paries
- Relationship Coach
Marjorie Jenkins
- Professor of medicine, Founder and Chief Scientific Officer of the Laura W. Bush Institute for Women's Health
Dr. Peter Geldner
- Plastic Surgeon
Jonathan Bailor
- a New York Times and USA Today Bestselling author, nutrition and exercise expert
Lisa Spencer
- Health Coach
Dr. Norman Rosenthal
- Clinical Professor of Psychiatry, Georgetown Medical School
Samantha Hess
- Professional Cuddler
Osama Hamdy, MD
- Medical Director of the Obesity Clinical Program at Joslin Clinic
Staness Jonekos
- Author of Eat Like a Woman, award-winning television writer, producer, and director
Sally Lynch
Janine Austin Clayton
- Director for the NIH Office of Research on Women's Health
Taneen Carvell
- Athletic Coach
Scott Thornton
- Gynecologist
Sara Gottfried
- Harvard-educated physician, speaker, and author
Sara Chana Silverstein
- International board-certified lactation consultant (IBCLC)
Donna Duberg