HER Radio - The Naked Truth About Women

presented by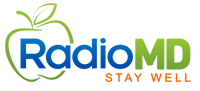 Air times: Thursdays 11am PST/2pm EST
Grab a cup of coffee or tea, fall into your "virtual comfy chair" and join in on the conversation between Michelle King Robson and Dr. Pam Peeke and as they cut through the confusion and share the naked bottom-line truth about all things woman. Dialing up top experts to discuss women's greatest lifetime triumphs and challenges, this acclaimed women's advocate and top doc fearlessly tackle it all: HER body, HER mind, HER wellness, HER sex, HER relationships, HER aging, HER beauty – only on HER Radio.
Hosted by nationally recognized women's health and wellness advocate and EmpowHER.com Founder & CEO, Michelle King Robson, and internationally renowned physician, scientist, and women's health pioneer Dr. Pamela Peeke.
Meet the Hosts
Founder and CEO of EmpowHER.com and MKR Media, LLC. Michelle is a nationally-recognized women's health and wellness advocate and has combined a successful track record as a business woman and entrepreneur. With nearly two decades of civic and community leadership she focuses on her personal passion for improving women's health and wellness.
Visit Michelle's Profile
Dr. Pamela Peeke is an internationally recognized expert, physician, scientist and author in the fields of nutrition, stress, fitness and public health. On stage or in front of a camera, she combines her trademark energy, wit and humor with the latest scientific data to motivate and educate audiences of all ages to transform themselves for healthy living.
View Pam's Profile
This Week's Guests
Dawna Stone is an author, entrepreneur, motivational speaker, and health, fitness and wellness expert. Through her new book, Healthy You! 14 Days to Quick and Permanent Weight Loss and a Healthier, Happier You, as well as frequent local and national television, radio and speaking appearances, Dawna serves as a role model and inspiration to men and women everywhere. As founder of Women's Running magazine and the Women's Half Marathon series, Dawna has helped thousands lead healthier lives. She has also served as a celebrity spokesperson for the American Heart Association's "Go Red for Women" campaign and contributed health and wellness articles to numerous newspapers and magazines. In 2005, Dawna appeared on and won NBC's "The Apprentice: Martha Stewart". She spent the following year working closely with Martha Stewart developing a variety of projects for Martha Stewart Living Omnimedia including Body+Soul magazine (now Whole Living). Dawna has appeared regularly on television series like "The Today Show" and "MARTHA", channels like MSNBC and morning news programs on all four of the big networks— NBC, CBS, ABC and Fox. She also hosted her own show on Sirius Satellite Radio called "Health and Fitness Talk with Dawna Stone" as well as a regular television segment on Fox called "Healthy Living with Dawna Stone."
Learn More about Dawna Stone
Dr. Aklog was born in Ethiopia, one of the world's poorest nations, into a prominent and highly-achieving family. His father was the first cardiologist to practice in Ethiopia, and his mother was the country's first woman to receive a graduate university education, which she earned at Harvard. Dr. Aklog was also one of the first few surgeons in the United States to use surgical robots in patients undergoing heart surgery. The robot does not perform the actual surgery but enables the surgeon to work with better precision in tightly confined areas, making the most of evolving minimally invasive techniques. Dr. Aklog specializes in the surgical treatment of all types of heart disease but is particularly passionate about the increasing role of new technologies which facilitate performing "minimally invasive" procedures. He is a nationally and internationally recognized expert on this type of surgery, which aims to correct heart problems and relieve suffering through smaller incisions and results in less trauma and a more rapid recovery for the patient. He lectures extensively on this topic and directs courses to teach other surgeons these new techniques.
Learn More about Dr. Lishan Aklog
Pamela Rutledge, Ph.D., M.B.A., is Director of the Media Psychology Research Center. She is a speaker, writer and researcher. Her expertise is in the narrative experience of immersive technologies, the impact on individual and group behaviors of social and mobile networks and subjective user experience of flow and efficacy. Rutledge provides transmedia storytelling workshops for organizational communications and branding campaigns. Rutledge is adjunct faculty in the Leadership Psychology program and faculty director of the Media Psychology program at the Massachusetts School of Professional Psychology (MSPP) and adjunct faculty at Fielding Graduate University.
Learn More About Dr. Pamela Rutledge
ON-DEMAND SHOW GUESTS
Dr. Norman Rosenthal
- Clinical Professor of Psychiatry, Georgetown Medical School
Dr. Deb Hecker
- Psychotherapist and Re-partnering coach
Dr. Beth DuPree
- Medical Director of the Breast Health Program at Holy Redeemer Health System
Dr. Jay Harness
- Breast Cancer Surgeon
Dr. Lisa Curcio
- Breast care specialist and surgeon at the Advanced Breast Care Specialists of Orange County at Breastlink – Saddleback
Dr. Mache Seibel
-Professor at the University of Massachusetts Medical School and Women's Health Expert
Dr. Marty Klein
- Licensed Marriage and Family Therapist and Certified Sex Therapist
Adrienne Ressler
- Vice President, Professional Development for The Renfrew Center Foundation
Dr. Rose Hartzell
- Licensed Marital and Family Therapist
Rachel Van Dyken
- New York Times, Wall Street Journal, and USA Today Bestselling Author
JJ Virgin
- Fitness and Nutrition Expert
Dr. James Yiannias
- Board Certified Dermatologist
Dr. Michael Olding
- Chief of Plastic Surgery at The George Washington University School of Medicine & Health Sciences
Melanie Cole
- Exercise Physiologist/ Talk Show Host/ Director of Operations at RadioMD
Patricia Papernow
- Expert on "blended families" and post-divorce parenting
Natalia Hancock
- Registered Dietitian and Chef
Barbara Rolls
- Professor and the Helen A. Guthrie Chair of Nutritional Sciences at The Pennsylvania State University
Dr. Theodore Friedman
- Chairman of Medicine and Chief of the Division of Endocrinology, Molecular Medicine and Metabolism at Charles Drew University
Dr. Francine Kaufman
- Chief Medical Officer and VP of Global Clinical, Medical and Health affairs at Medtronic Diabetes
Dr. Gail Gross
- Family and child development expert, author and lecturer.
Chris Freytag
- Fitness expert, speaker, contributing editor to Prevention magazine and Author