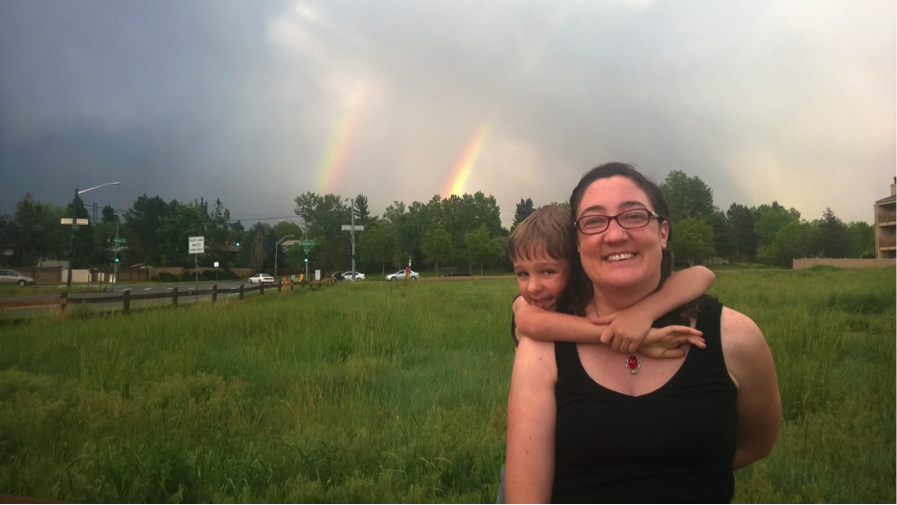 Photos Courtesy of Christine VonGunden
Sponsored by: Rituxan (rituximab)
Today, Christine VonGunden feels good, and her life is getting back to normal. But three years ago, when she was just 37 years old, she and her doctors didn't think she would make it after she experienced a variety of health symptoms.
A single working mom, Christine found it extremely difficult to manage her worsening symptoms while taking care of her three-year old son. While in the hospital in 2012, Christine came close to death. Her body was working against her, and she was frustrated that, even after visiting more than 10 doctors, she still didn't have the right diagnosis. It wasn't until Christine was diagnosed with granulomatosis with polyangiitis (GPA), a rare autoimmune disorder, that she was finally able to seek proper treatment.
According to the American College of Rheumatology, GPA is estimated to affect three out of every 100,000 people. Both men and women are affected by GPA equally. It can occur at any age but usually appears in adults between the ages 40-65.
GPA is a potentially fatal, rare type of vasculitis (blood vessel inflammation) that affects the sinuses, lungs and kidneys. Like 90 percent of people who have GPA, Christine initially had the symptoms of a seemingly common cold. However, her nagging cough and heavy fatigue did not cease, and her initial earache transformed into chronic minor hearing loss.
"I couldn't hear my son in his car seat, and I knew something was wrong because the ear ache and hearing loss would not go away," she said.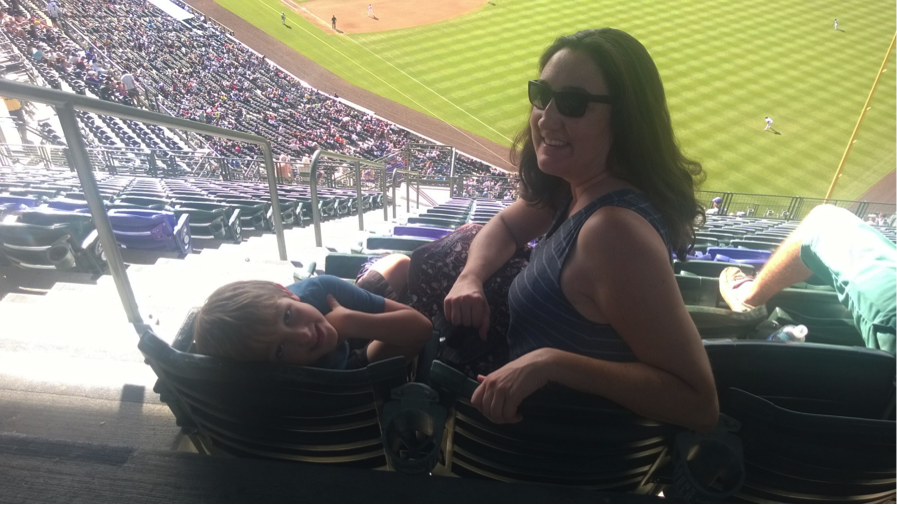 Sometimes GPA also manifests as sinus problems, resulting from inflammation of blood vessels in the respiratory system.
Because of this, in 2011, Christine underwent sinus surgery that only slightly improved her symptoms. In June of 2012, her respiratory problems worsened; she developed a bad rash, arthritic pain in her joints, and a 103-degree fever. Because she worried that she might be contagious, she tried to protect her family from getting sick by isolating herself from them. A doctor initially misdiagnosed her with pneumonia. She was prescribed antibiotics and sent home.
Four days later, she was being carried into the emergency room.
Even after arriving in the hospital, it took some time until specialists finally pieced together Christine's history of symptoms. While she was stuck in her hospital bed and missing her son, it wasn't clear she'd ever get back to the life she has today.
Finally, after doctors discovered the presence of an inflammation involving her kidneys, they arrived at a diagnosis of GPA. Doctors put Christine on Rituxan (rituximab), a medicine used to treat GPA in combination with steroids, and she began to experience improvement.
In 2011, the U.S. Food and Drug Administration approved Rituxan, in combination with steroids, for the treatment of GPA. Rituximab is a biologic agent that targets B cells. It is currently the only FDA-approved treatment for this condition.
"There are different types of vasculitis, but GPA is quite rare and more serious than many people know," Christine said. "My symptoms are not always visible. People don't see my heavy fatigue and headaches. I was lucky to get a diagnosis and to be put on treatment that worked for me."
For all those who know someone suffering with GPA or a similar illness, Christine recommends reading a piece called 10 Ways to Support a Loved One with a Chronic or Invisible Illness, which offers the following tips:
1. Be patient
2. Be supportive
3. Be gentle
4. Be understanding
5. Be a good listener
6. Be available
7. Be kind
8. Be loving
9. Be there
10. Believe them
While there is no cure for GPA, the disease can be brought into remission with medications that alleviate symptoms of the disease. Early diagnosis and treatment can be effective in reducing patients' symptoms.
Now that she has the correct diagnosis and is educated about the effects of GPA, Christine was able to work and spend time with her son without fearing that her condition is contagious. She attributes her current health to her vast support network, exercise, good nutrition, and excellent communication with her doctors about a medication that would treat her symptoms.
What Does Rituxan Treat?
Granulomatosis with Polyangiitis (GPA) (Wegener's Granulomatosis) and Microscopic Polyangiitis (MPA) in adult patients in combination with glucocorticoids.
Rituxan is not recommended for use in patients with severe, active infections.
Important Side Effect Information
What is the most important information I should know about Rituxan?
Rituxan can cause serious side effects that can lead to death, including
• Infusion reactions: Infusion reactions are the most common side effect of Rituxan treatment. Serious infusion reactions can happen during your infusion or within 24 hours after your infusion.
• Severe skin and mouth reactions: May include painful sores or ulcers on your skin, lips or in your mouth, blisters, peeling skin, rash, pustules.
• Hepatitis B virus (HBV) reactivation: If you have had hepatitis B or are a carrier of hepatitis B virus, receiving Rituxan could cause the virus to become an active infection again.
• Progressive multifocal leukoencephalopathy (PML): A rare, serious brain infection caused by a virus.
What are the possible side effects of Rituxan?:
Rituxan can cause serious and life‐threatening side effects, including:
• Tumor lysis syndrome (TLS): TLS is caused by the fast breakdown of cancer cells. TLS can cause you to have kidney failure and the need for dialysis treatment or may cause an abnormal heart rhythm.
• Serious infections: Serious infections can happen during and after treatment with Rituxan and can lead to death.:
• Heart problems: Rituxan may cause chest pain and irregular heartbeats, which may need treatment, or your doctor may decide to stop your treatment with Rituxan.
• Kidney problems: Especially if you are receiving Rituxan for NHL. Your doctor should do blood tests to check how well your kidneys are working.
• Stomach and serious bowel problems that can sometimes lead to death: Tell your doctor right away if you have any stomach area pain during treatment with Rituxan.
• Low blood cell counts: Your doctor may do blood tests during treatment with Rituxan to check your blood cell counts.
What are common side effects during treatment with Rituxan?
• Infusion reactions
• Chills
• Infections
• Body aches
• Tiredness
• Low white blood cell counts
Other side effects include:
• Aching joints during or within hours of receiving an infusion
• More frequent upper respiratory tract infections
You may report side effects to the FDA at (800) FDA‐1088 or www.fda.gov/medwatch. You may also report side effects to Genentech at (888) 835‐2555.
Please see the Rituxan Medication Guide including most serious side effects for additional important side effect information at http://www.gene.com/download/pdf/rituxan_prescribing.pdf.
To learn more about Rituxan for GPA, visit: http://www.rituxanforgpampa.com/patient
Sources:
"Granulomatosis with Polyangiitis (Wegener's)." Granulomatosis with Polyangitis (Wegner's). Web. 19 Oct. 2015. http://www.rheumatology.org/I-Am-A/Patient-Caregiver/Diseases-Conditions/Granulomatosis-with-Polyangitis-Wegners
"Vasculitis Foundation » Granulomatosis with Polyangiitis (GPA/Wegener's)." Vasculitis Foundation. Web. 19 Oct. 2015. http://www.vasculitisfoundation.org/education/forms/granulomatosis-with-polyangiitis-gpa-wegeners
10 Ways to Support a Loved One with a Chronic or Invisible Illness http://www.Mollysfund.org
Also reprinted in Vasculitis Foundation Newsletter July 2014 http://www.vasculitisfoundation.org/news/newsletters
Tags: