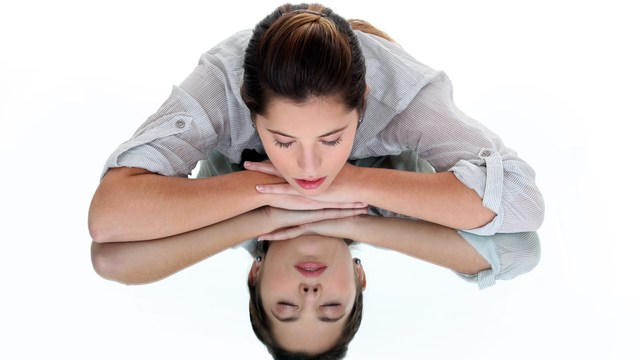 Auremar/PhotoSpin
Teenage acne and endometriosis appears to have a connection. Women who suffered from severe acne in their teens were found to have a 20 percent increased risk of developing endometriosis, in a recent study from Harvard Medical School.
Endometriosis is a painful condition where tissue that should only line the inside a woman's uterus grows in other places in the pelvis. Approximately 10 percent of women are affected by endometriosis. It most commonly occurs in women between the ages of 25-40.
The researchers were prompted to investigate whether an alteration in one area of our DNA might be involved in both acne and endometriosis.
An alteration in this part of our DNA had previously been linked to a four-fold increase in acne. This same alteration also had been found in studies in those diagnosed with endometriosis. It made sense to explore this alteration by one more step, to see if there was a connection between the two conditions.
Dr. Jing Xie and his team used data from the Nurses Health Study II, which included 88,623 women followed from September 1989 to June 2009. They used the information to perform a prospective study which involved them following the women's health status to see how many developed endometriosis.
They found that there were 4,382 cases of endometriosis confirmed by laparoscopy among the study participants.
"Women who reported a history of severe teenage acne -- 7.9% of the group -- were 20% more likely to develop endometriosis," reported Medscape.com.
Even when the researchers statistically controlled for tetraclycline and isotretinoin use, the increased risk was still present. Infertility history, body mass, and skin or hair type did not change the results.
One limitation of the study was that the endometriosis was only diagnosed by surgery. In fact, the incidence of endometriosis is probably higher.
"Estimates suggest that between 20% to 50% of women being treated for infertility have endometriosis (but may not have symptoms), and up to 80% of women with chronic pelvic pain may be affected," reported Medicine.net.
The study also mostly included Caucasian women so further studies with a more diverse population should be performed.
The researchers wrote in the study abstract that there are wide implications of their results.
"As a visible and non-invasive clinical indicator, severe teenage acne may be useful for early detection of endometriosis. We bring this counter-intuitive association to the attention of clinicians for the benefit of the patient and an early diagnosis of endometriosis."
The study was funded by a research grant from the National Institute of Health.
Sources:
Severe Acne in Teen Years Linked to Increased Endometriosis Risk. Reuters Health Information. By Anne Harding. August 29, 2014. Medscape.com.
http://www.medscape.com/viewarticle/830653
Xie, Jing M.D. et al. Severe teenage acne and risk of endometriosis. Hum. Reprod. (2014) doi: 10.1093/humrep/deu207. published online: August 19, 2014.
http://humrep.oxfordjournals.org/content/early/2014/08/19/humrep.deu207
Endometriosis. Medicine.net. Retrieved Sept. 14, 2014.
http://www.medicinenet.com/endometriosis/article.htm
Michele is an R.N. freelance writer with a special interest in woman's healthcare and quality of care issues. Other articles by Michele are at http://contributor.yahoo.com/user/499625/michele_blacksberg.html
Edited by Jody Smith