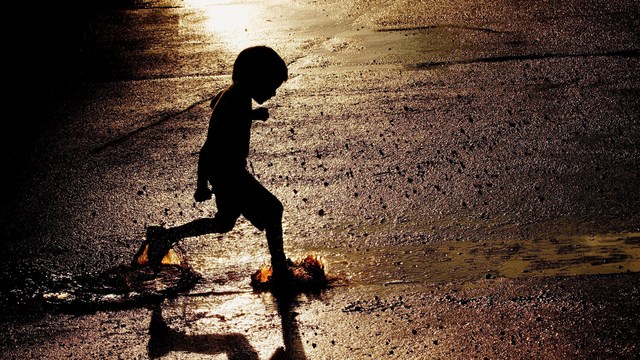 Design Pics/PhotoSpin
Most parents are aware of the existence of attention-deficit/hyperactivity disorder (ADHD), a neurodevelopmental disorder, because it is so commonly talked about in the news and because more children are being diagnosed now than ever before.
In fact, the Centers for Disease Control (CDC) just released a study stating that there is an increase in diagnosis and treatment of ADHD in U.S. children. The study compared data from the 2003 and 2007 National Survey of Children's Health (NSCH) to the survey from 2011.
Compared to 2003, there are about 2 million more children and adolescents (ages 4-17) in the U.S. who have been diagnosed with ADHD in 2011. And of those children who currently have ADHD, more than two-thirds are receiving medication.
This study brings up many questions:
Are more children actually suffering from ADHD now than previously, or are people just more aware of what ADHD is now? Or are children being overdiagnosed and overtreated?
And did the changing/broadening of Diagnostic and Statistical Manual of Mental Disorders (DSM 5) definitions of ADHD have anything to do with it?
Dr. John Walkup, Dr. Lauren Stossel and Dr. Rebecca Rendleman argue in the Journal of the American Academy of Child & Adolescent Psychiatry that there is not an overtreatment of ADHD in children, despite an increasing number of children being diagnosed.
"The rates of treated ADHD continue to be lower than the rate of ADHD diagnosis, suggesting a pattern of undertreatment of ADHD," the journal article reported.
"Reports of high and rising rates of psychiatric disorders and medication treatment always seem to draw public attention, but the issue is really not about rising rates but how close we are as a society to understanding the true prevalence of a condition and how well we identify those with the disorder and assuring that they have the opportunity to receive evidence-based treatment," the doctors state in the journal.
"With ADHD it appears that we are getting close—after more than 2 decades of advocacy—to identifying and treating a majority of children and adolescents with ADHD," according to the journal article.
Stefanie Weiss, a mental health consultant, said in an email that she thinks changes in the DSM helped parents get their children the treatment they need.
"More children being diagnosed is excellent," Weiss said. "Clearer guidelines helps clinicians, which benefits patients so they can get the help they deserve."
She believes there is an increase in ADHD diagnosis because more people are understanding that their children are not just having "behavior problems," and there is less stigma attached to the diagnosis now.
Catharine Devlin, a child and adolescent clinical psychologist, said in an email that she notices overdiagnosis of ADHD is becoming an issue. Often, children who have anxiety or mood disorders are misdiagnosed with ADHD.
She said it's imperative to look at more than just the current presenting symptoms.
"It is important to look at age of onset, the reason kids are appearing agitated or inattentive, their responses to various environments, etc.," Devlin said.
"For example, when I see a kid who is running around the house and behaving defiantly at home, but sits calmly and does their work at school, we are looking more at parenting issues or reactions to stressful home situations."
She said children with anxiety can have similar results on neuropsychological tests, such as slow processing speed, restlessness and poor concentration, so she recommends that parents have their children evaluated properly.
Although medication is still used by many, Devlin said there are other ways to treat ADHD, such as neurofeedback to help learn self-regulation, family therapy to help set up structure and home management programs, and individual therapy to learn coping skills.
An article on Medscape pointed to the harm that overdiagnosis and overtreatment of ADHD could do to children and their families.
Dr. Rae Thomas mentioned in the article that children could suffer side effects from medication as well as stigma from psychological labels, and parents will have to foot the bill for medication costs that might be unnecessary.
Thomas added that side effects include weight gain/loss and growth issues. People should also consider the fact that long-term benefits of taking this medication are mostly unknown.
Sources:
Centers for Disease Control. CDC Online Newsroom – Digital Press Kit – Increases in ADHD Diagnoses, Medication Treatment. ADHD Estimates Rise. Web. December 12, 2013.
http://www.cdc.gov/media/dpk/2013/dpk-ADHD-estimates-rise.html
Walkup, John T.; Stossel, Lauren and Rendleman, Rebecca. Journal of the American Academy of Child & Adolescent Psychiatry. Beyond Rising Rates: Personalized Medicine and Public Health Approaches to the Diagnosis and Treatment of Attention-Deficit/Hyperactivity Disorder. Web. December 12, 2013.
http://www.jaacap.com/article/S0890-8567%2813%2900745-4/fulltext
Weiss, Stefanie. Email interview. December 12, 2013.
http://askstefanie.com/about
Devlin, Catharine. Email interview. December 10, 2013. Email interview.
http://chicagofamilytherapist.com
Medscape. Lowry, Fran. Broader Definition of ADHD Will 'Do More Harm Than Good.' Web. December 12, 2013.
http://www.medscape.com/viewarticle/814208#1
Reviewed December 12, 2013
by Michele Blacksberg RN
Edited by Jody Smith
Tags: