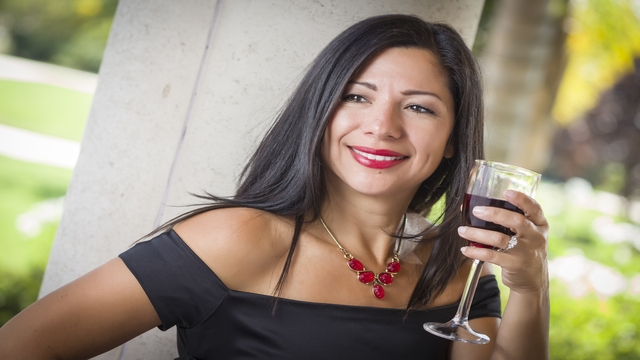 Andy Dean Photography/PhotoSpin
Alcohol consumption is a large part of the American culture in that it is used in celebration, toasts, as a form of bonding, at sporting events, after bad days and during the holidays.
It is advised that men not drink more than two drinks per day, and women keep it to one drink per day.
However recent research in the February 2013 Journal of the Academy of Nutrition and Dietetics found that 18 percent of men and 11 percent of women are drinking above and beyond this recommendation.
In a given week, how many alcoholic beverages do you drink?
Wine with dinner? Cocktails with the girls? A beer to relax?
While moderation is important and the occasional drink may be okay, remember that alcohol has other implications that may get in the way of your health.
First, alcohol has been found to increase the risk of certain cancers, particularly breast, liver, mouth, colorectal and throat.
Second, alcohol requires a lot of processing by the liver which can interfere with the processing of other important substances such as medications, chemicals and hormones.
Third, liver processing, especially at night, can lead to insomnia or 3 a.m. wake-ups.
Fourth, alcohol is not calorie-free therefore it can cause weight gain and (depending what your drink of choice is) increases in blood sugar levels.
Fifth, ongoing alcohol consumption can further depress mood disorders, can lead to decreased memory, and can worsen psoriasis and other skin disorders.
Alcohol addiction is an important health concern to recognize in both yourself and the people you love.
Many choose alcohol as their coping mechanism when times are stressful or things are tough. However other healthier options are available.
Even though the current recommendation for women is seven drinks per week, remember that a drink is typically considered 5 ounces of wine, 1.5 ounces of hard liquor or 12 ounces of beer. Seven drinks may be too many for you and your health goals.
With that said, how many drinks do you really have?
References:
1. Grens, K. Too Many Americans still Drink too Much: Study. Web. 25 February, 2013
http://www.nlm.nih.gov/medlineplus/news/fullstory_134308.html
2. Bagnardi, V., Rota, M., Botteri, E., Tramacere, I., Islami, F., Fedirko, V., Scotti, L., M., Jenab, Turati, F., Pasquali, E., Pelucchi, C., Bellocco, R., Negri, E., Corrao, G., Rehm, J., Boffetta, P., and La Vecchia, C. Light Alcohol Drinking and Cancer. Web. 25 February, 2013.
http://www.medscape.com/viewarticle/778949
3. Kazakevich, N., Moody, M., Landau, J., and Goldberg, L. Alcohol and Skin Disorders. Web. 25 February, 2013.
http://www.medscape.com/viewarticle/742538
Reviewed February 26, 2013
by Michele Blacksberg RN
Edited by Jody Smith