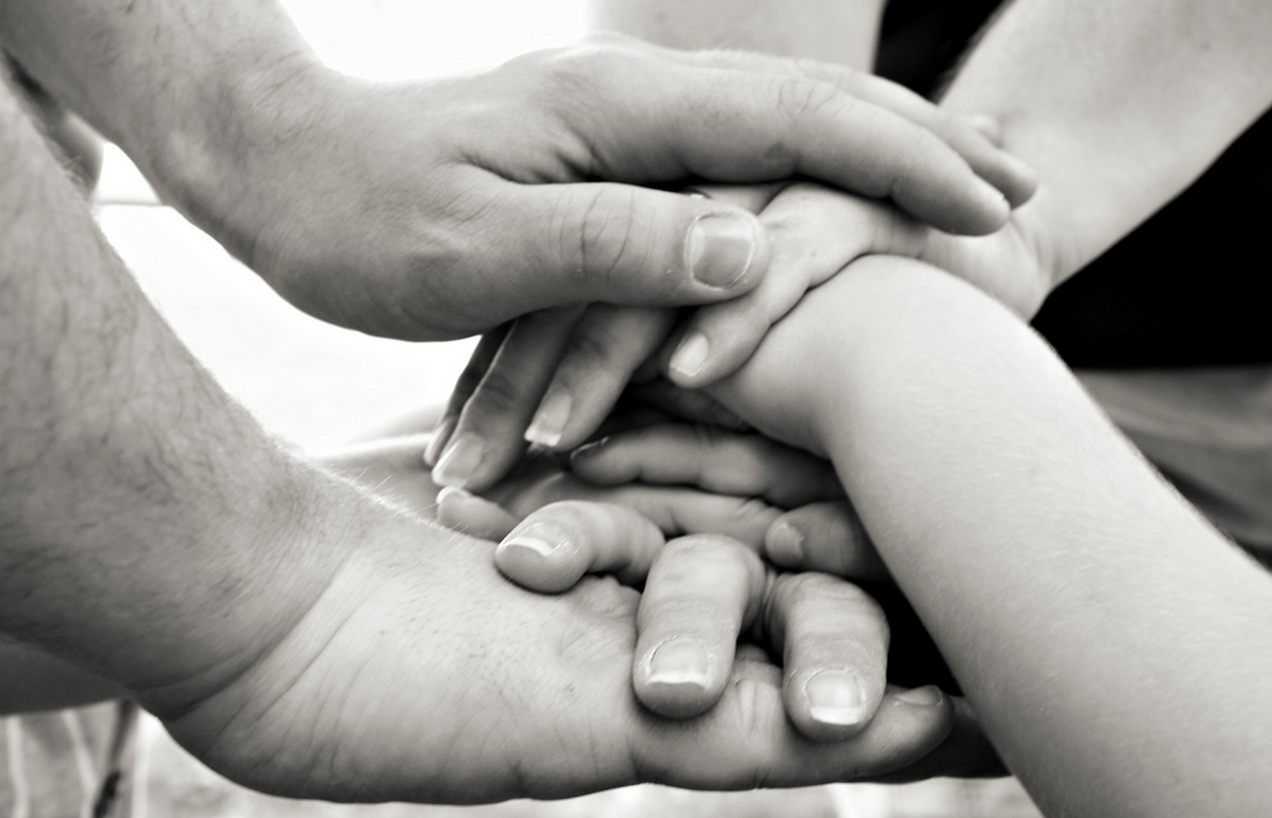 RebeccaVC1/Unsplash
As awareness of Alzheimer's disease grows and more people are diagnosed early into the disease, we are seeing more families fighting back and living well with Alzheimer's disease.
It's a fight that requires a great amount of emotional strength from both the person with Alzheimer's and their family caregivers.
They need us, as their family and friends, by their side supporting them. But often our ignorance of the disease scares us, causing us to take flight and avoid the situation. Ultimately we abandon them, leaving them feeling alone, confused, and too often, depressed.
Our fear pales in comparison to the emotional roller coaster that began for them when symptoms first appeared, sometimes years before diagnosis. A formal diagnosis puts a label on their struggle, and for some, may provide a sense of relief. It, however, also intensifies their emotional highs and lows.
Fear is often the initial, overwhelming emotion that cripples the family whose thoughts fill with negative outcomes. Sometimes it's fear of the unknown about what lies ahead. Other times, due to previous experience with the disease, its fear of the known.
Navigating a daily mix of emotions becomes the norm for the family diagnosed with Alzheimer's or another debilitating disease.
For the person with Alzheimer's, having a terminal illness is a very disheartening situation. Their thoughts and emotions may include:
Fear of what it will do to their family
Embarrassment about what others may think
Frustration over lost abilities and memories
Anger about having a debilitating disease
As the disease progresses, the emotional ride for the person with Alzheimer's slows, but the ride gains momentum for their caregiver who is committed to helping their loved one.
The caregiver wants to do everything right but Alzheimer's disease is too unpredictable for perfection to be possible. As a result, the untrained caregiver, who holds themselves to the highest standard, is overcome by guilt even when the smallest thing goes wrong.
In any given day, the family caregiver experiences several emotions that, according to Susan Macaulay at My Alzheimer's Story, "makes coping with even the simple tasks a monumental chore."
There will be many emotional highs and lows as each person goes through their unique coping process. As a friend or family member, we must be sensitive to the emotional toll a debilitating disease can bestow on a family.
However, with us holding their hand or giving them a shoulder to cry on, they will be more empowered to cope with these emotions, thereby slowing the ride, enabling them to enjoy life together for many years.
Sources:
Diagnosing Alzheimer's Disease, How Is This Accomplished? - Dr. Tariot (VIDEO). EmpowHER.com. Retrieved July 6st, 2015. 
https://www.empowher.com/alzheimers-disease/content/diagnosing-alzheimers-disease-how-accomplished-dr-tariot-video
5 Raw Emotions Alzheimers Dementia Caregivers Feel Every Day. MyAlzheimersStory.com. Retrieved July 6st, 2015.
http://myalzheimersstory.com/2014/02/26/5-raw-emotions-alzheimers-dementia-caregivers-feel-every-day
As Caregiver, Your Emotions Can Literally Kill You. TogetherInThis.com. Retrieved July 6st, 2015.
http://togetherinthis.com/emotions-can-kill
About the Author:
Mike Good is founder of Together in This, an online resource helping family members caring for someone with Alzheimer's. Through short, informative articles and easy-to-use tools, such as the Introductory Guide to Alzheimer's, he helps them take control and have peace of mind that they are doing the right things.
Reviewed July 6, 2015
by Michele Blacksberg RN
Edited by Jody Smith