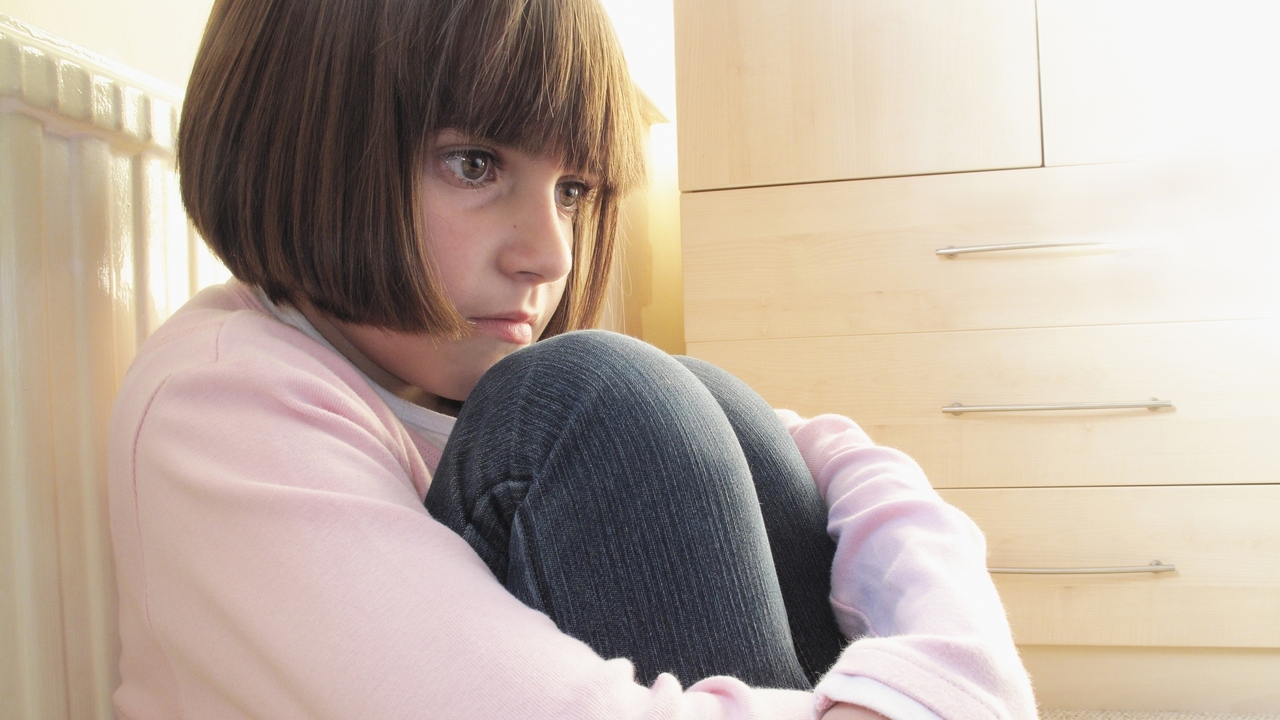 Adrian Brockwell/PhotoSpin
Dysfunctional homes leave emotional scars, as anyone whose childhood was less than ideal knows. However, new evidence indicates that a high-stress childhood leaves long term physical health consequences as well.
A relationship between childhood trauma and the incidence of asthma has been revealed by a recent study by the American Academy of Allergy, Asthma & Immunology.
Asthma rates have been rising precipitously, with an increase of 4.3 million cases between 2001 and 2009 .
According to Robyn Wing, MD, an emergency medicine physician at Hasbro Children's Hospital who led the study, asthma is the most chronic childhood condition, currently affecting 7 million, or 9.5 percent of children in the United States.
"The biological risk factors for asthma onset and severity, such as genetics, allergens, tobacco smoke, air pollution and respiratory infections, have been well established by previous studies. But psychosocial factors, such as stress, which we know can be physically harmful, are now being examined as a risk factor for asthma in children," wrote Wing.
Adverse Childhood Experiences were defined by the ACAAI as:
1) Having witnessed domestic violence, alcohol or drug addiction.
2) Having lived with anyone severely depressed or suicidal.
3) Having lived with a parent or guardian who had spent time in prison or jail while the child was present.
4) The separation or divorce of parents.
5) The death of a parent or guardian.
The researchers reviewed Information from nearly 100,000 children and teens in the 2011-2012 National Survey of Children's Health and compared those findings with parent or guardian reports of a child having asthma, and whether a child had experienced an ACE at home.
Children who experienced only one adverse childhood experience were 28 percent more likely to develop asthma than children who had experienced none. The risk of developing asthma increased with each subsequent ACE.
The link between stress at home and asthma is related to adrenaline and cortisol. When we encounter a perceived threat, our hypothalamus signals the "fight or flight response" in the brain, releasing adrenaline and cortisol into the bloodstream.
Children living in a dysfunctional environment are in a constant state of physical stress, which takes its toll on the immune system.
According to WebMd, "The long-term activation of the stress-response system — and the subsequent overexposure to cortisol and other stress hormones — can disrupt almost all your body's processes."
According to Wing, stress should be viewed as a risk factor for childhood asthma, and the stress level of a child's home life should be evaluated by clinicians.
The same effort that parents put into elaborate bento boxes and detailed soccer schedules should be channeled into shielding children from emotional upheaval. If you are facing domestic violence, addiction, depression or other loss, please seek help today — if not for your sake, for your children's.
Contact your doctor or one of the organizations below:
The National Alliance on Mental Illness
Forever Family, for Children of Incarcerated Parents
Sources:
Witnessing Drug Problems or Domestic Violence Causes Greater Asthma Incidence. acaai.org. Retrieved May 25, 2015.
http://acaai.org/news/witnessing-drug-problems-or-domestic-violence-causes-greater-asthma-incidence
Hasbro Children's Hospital Study Finds Link Between Adverse Childhood Experiences and Pediatric Asthma. HasbroChildrensHospital.org. Retrieved May 26, 2015.
http://www.hasbrochildrenshospital.org/Newsroom/News.aspx?NewsId=70710/Hasbro-Children%E2%80%99s-Hospital-Study-Finds-Link-Between-Adverse-Childhood-Experiences-and-Pediatric-Asthma/
Chronic stress puts your health at risk. WebMd.org. Retrieved May 26, 2015.
http://www.mayoclinic.org/healthy-lifestyle/stress-management/in-depth/stress/art-20046037
Reviewed May 27, 2015
by Michele Blacksberg RN
Edited by Jody Smith
Tags: