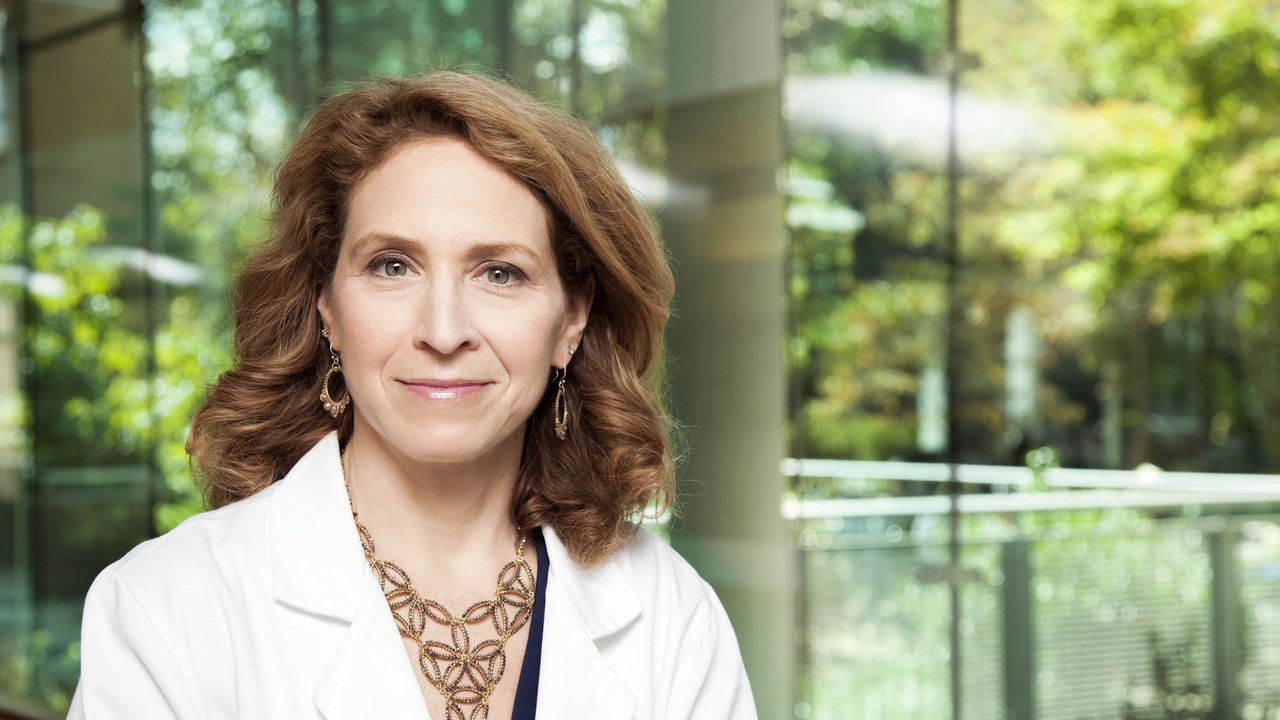 Photo courtesy of Courtesy of Dr. Weiss
About 1 in 8 U.S. women will develop invasive breast cancer over the course of her lifetime, according to Breast Cancer.org. No one wants to be part of such a dreadful statistic, but life has a way of surprising us.
My mother was that 1 in 8, as was her mother before her. Thankfully enough, my mother was on top of her breast health and caught the disease at stage zero, before it had time to wreak any serious havoc.
However, because of her family history, she opted for a double mastectomy and still struggled with the disease just as any woman might.
My mother read numerous articles online regarding how she could improve her health, and over time, after a series of doctor visits and checkups, she was cancer-free.
Although my mother prevailed through different issues, one thing that proved consistently helpful in her battle was the knowledge she gained from Breastcancer.org.
So, years later, when I told her I had the opportunity to interview Dr. Marisa Weiss, founder, president, and chief medical organizer of Breastcancer.org, we were both equally excited.
Breastcancer.org provides free advice and medical care to the thousands of women affected by this disease. Dr. Weiss's website provides breast cancer patients with helpful and educational information they can use when seeing their primary doctor is not an option.
Before Dr. Weiss was the founder, president and chief medical officer of a renowned website, she was a breast oncologist in the Philadelphia region. And, since she comes from a medical family of public service, caring for others became a definite part of Dr. Weiss's career.
Dr. Weiss treats each of her patients with special care. She started Breastcancer.org with the same mentality to give women everywhere the exact attention they need.
One way in which this is accomplished on her website is through the different sections dedicated to categories such as Symptoms and Diagnosis, Treatment & Side Effects, Day-to-Day Matters, Lower Your Risk, and Get Involved. People accessing the site can find what they need quickly and efficiently.
For reasons such as her extensive website and the fact that she has made an impact on roughly 27 million people globally over the past 10 years, Dr. Weiss is known as a visionary advocate for women's breast health.
Some of her accomplishments include authoring four critically acclaimed books regarding breast health, and founding a support organization called Living Beyond Breast Cancer (LBBC). She speaks at international breast health conferences, and writes a column called Think Pink, Live Green regarding environmental health factors.
When asked about being called a visionary advocate, Dr. Weiss responded humbly, acknowledging how powerful this role is.
"It's an honor to have the privilege to take care of someone," said Dr. Weiss, "I want to give each person the full life view where she has a chance of really combatting things and never has to see the problem at hand again."
As a doctor, she knows that many people are relying on her for information. As a breast cancer survivor herself, she personally understands that some things that might seem trivial to someone not affected by the disease are actually quite critical to someone battling breast cancer.
She has been through many situations similar to those that her patients face. Thus she has a truer understanding of how they need to be treated, as opposed to a doctor who does not know the disease personally.
During my interview with Dr. Weiss, both of us spoke about the ways breast cancer has affected us personally.
I told her about my mother's battle. She told me that during hers, the main daily affirmation that she lived by was this: "My life is my greatest gift from which I can share with others." She said that she still lives by that affirmation today.
In keeping with this power statement, Dr. Weiss opens her heart to her patients and makes sure that they understand how important their lives are to her.
Dr. Marisa Weiss is not only a breast cancer specialist. She is a pioneer, finding new ways of providing the most substantial care. She accomplishes this by listening to her patient's needs, writing books about the struggles of breast cancer, and creating a free online forum for people across the country and around the world.
"Life is a work in progress," Weiss told me. "It requires you to be a continuous student; there's no time that you are ever done."
Reviewed September 1, 2016
by Michele Blacksberg RN
Edited by Jody Smith
Tags: