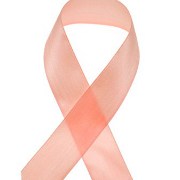 Photo: Getty Images
If eight women lived to be at least 85, one of them would develop breast cancer at some point in her life according to WebMD. Two-thirds of women who develop breast cancer are over 50 and most of the rest are between 39 and 49. Breast cancer is the most common form of cancer among women. It goes without saying -- breast cancer's affects are widespread.
So, too, are the fundraising efforts of some states. And not only are the efforts far-reaching, states are getting innovative with the ways they're collecting funds for breast cancer treatment and prevention.
Researchers at Washington University in St. Louis found that some states are gathering funds in ways such as a state lottery, selling specialty license plates and offering the ability to make a donation on state income tax forms.
Their inventiveness hasn't gone unrewarded either, as researchers say these fundraising efforts have raised millions of dollars.
In a recent study that appears online and in the September-October print issue of the journal Public Health Reports, the team from Washington University reviewed state legislation on breast cancer funding between 2001-09. The team found that 18 states have programs that enable taxpayers to check a box on their income tax forms to donate part of their tax refund to breast cancer programs. The median annual amount collected was $115,000 per state.
"We found that revenue-generating breast cancer initiatives can be a successful strategy for states to raise funds, or 'pink ribbon dollars,' for prevention and early detection programs," said Amy A. Eyler, PhD, research associate professor at the Brown School of Social Work and the Prevention Research Center at Washington University in St. Louis.
The study also noted that 26 states have breast cancer license plates that have generated more than $4.1 million. The extra cost of the specialized plates ranges from $20 to $75, the researchers at Washington University in St. Louis said in a university news release. Residents can order the specialty license plates for an extra annual fee, a percentage of which goes to a specified cause or organization.
"States with medium or high breast cancer death rates were 2.5 times more likely to offer breast cancer specialty license plates than states with low breast cancer death rates," the researchers noted.
The number of specialty plates offered per state ranges from one in New Hampshire to more than 800 in Maryland, so while breast cancer treatment and prevention advocates are not the first to come up with the specialty plate idea, they certainly made a wise move by offering them to consumers.
Illinois was the only state to have a breast cancer lottery, which raised between $4 million and $7.4 million from 2005-09, depending on the source.
These are just a few of the creative ways states are raising money for breast cancer treatment and prevention, but if we think long and hard, I'm sure there are hundreds of other possibilities, too.
Sources:
States Get Creative in Raising Money for Breast Cancer Programs. HealthDay. Web. 9 Sept. 2011.
http://consumer.healthday.com/Article.asp?AID=656590
'Pink Ribbon Dollars' Help Fill Financial Gaps For Breast Cancer Programs. ScienceDaily. Web. 13 Sept. 2011. http://www.sciencedaily.com/releases/2011/08/110831115938.htm
Breast Cancer Health Center. WebMD. Web. 13 Sept. 2011. http://www.webmd.com/breast-cancer/guide/understanding-breast-cancer-basics
Bailey Mosier is a freelance journalist living in Orlando, Florida. She received a Masters of Journalism from Arizona State University, played D-I golf, has been editor of a Scottsdale-based golf magazine and currently contributes to GolfChannel.com. She aims to live an active, healthy lifestyle full of sunshine and smiles.
Reviewed September 13, 2011
by Michele Blacksberg R.N.
Edited by Jody Smith