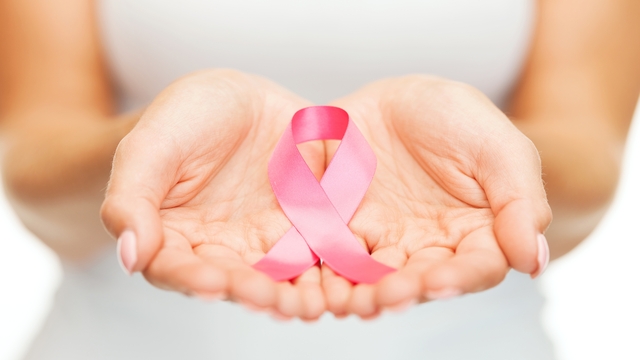 Lev Dolgachov/PhotoSpin
Women with a strong family history for BRCA2 genetic mutations in close relatives, but who test negative for the family-specific mutation, may feel like they've dodged a bullet.
Prior studies have suggested that women with close family ties for certain mutations, but who undergo genetic testing and test negative, have the same risk as someone in the general population, according to the U.S. National Cancer Institute.
However British researchers at the University of Manchester had different findings. Contrary to earlier belief, they saw that women who are from BRCA2 families but who test negative may have still about a 40 percent greater lifetime risk for developing breast cancer compared with the general population.
This is according to a new study published online Nov. 27, 2013 in Cancer Epidemiology, Biomarkers & Prevention, a journal of the American Association for Cancer Research.
"We found that women who test negative for family-specific BRCA2 mutations have more than four times the risk for developing breast cancer than the general population and that any increased risk for breast cancer is largely limited to BRCA2 families with strong family history and other genetic factors," said Gareth R. Evans, M.B.B.S., M.D., M.R.C.P., F.R.C.P., honorary professor of medical genetics and cancer epidemiology at the University of Manchester in the UK.
Female carriers of family-specific BRCA1 or BRCA2 (BReast CAncer type 1 or 2) mutation genes have substantial risk (40-65 percent) for developing breast cancer in their lifetime when compared with the general population. In the United States that's about 5-10 percent of the diagnosed breast cancers, according to the American Cancer Society.
Female BRCA1/2 carriers are at much higher risk for developing ovarian cancer and other types of cancer, too.
Genetic testing for the BRCA gene is available only to people with a personal or family history that's likely to have an inherited mutation, or who have specific types of breast cancer.
"The BRCA gene test isn't routinely performed on women at average risk of breast and ovarian cancers," according to the Mayo Clinic.
Genetic testing is considered a valuable tool in predicting and managing a person's patient-specific breast cancer risk.
For the study, Evans and colleagues wanted to know if unaffected non-carrier relatives in a family with established BRCA 1/2 mutation had an increased risk of developing breast cancer.
The researchers used data from the M6-Inherited Cancer in England study, which has screened families of individuals with breast and/or ovarian cancer for mutations in BRCA1/2 since 1996.
The researchers identified 49 women with first-degree relatives of a mutation carrier, that developed breast cancer but who had previously tested negative for the family-specific mutation.
Evans believes it's likely thatwomen who test negative for the gene mutation inherit other genetic factors that increase their breast cancer risk. He said that there's about 77 genetic variations that can help track the inheritance of disease genes within families that are linked to breast cancer.
In the article, the authors noted that following genetic testing, health specialists should use caution when stating that a woman's negative BRCA2 test result is equal to the breast cancer risk of the general population. That may not be true for some women.
"Identification of additional genetic variations is necessary to understand why some of the BRCA-negative women from BRCA families are at higher risk," Evans said in a written statement.
The National Institute for Health Research funded this study. The authors declare no conflict of interest.
Lynette Summerill is an award-winning writer and Scuba enthusiast who lives in San Diego with her husband and two beach loving dogs. In addition to writing about cancer-related issues for EmpowHER, her work has been seen in publications internationally.
Sources:
"Negative BRCA Testing May Not Always Imply Lowered Breast Cancer Risk" American Association of Cancer Research press release. 27 November 2013. And "Increased Rate of Phenocopies in All Age Groups in BRCA1/BRCA2 Mutation Kindred, but Increased Prospective Breast Cancer Risk Is Confined to BRCA2 Mutation Carriers." D. Gareth R. Evans, S. L. Ingham, I.Buchan, E. R. Woodward, H. Byers, A. Howell, E. R. Maher, W.G. Newman, and F. Lalloo. Cancer Epidemiol Biomarkers PrevPublished OnlineFirst November 27, 2013; doi:10.1158/1055-9965.EPI-13-0316-T. Abstract at:
http://cebp.aacrjournals.org/content/early/2013/11/15/1055-9965.EPI-13-0316-T.abstract
BRCA 1 and BRCA2: Cancer Risk and Genetic Testing. National Cancer Institute Fact Sheet. Online:
http://www.cancer.gov/cancertopics/factsheet/Risk/BRCA
American Cancer Society. Breast Cancer Facts & Figures, 2013-2014, 2013.
http://www.cancer.org/acs/groups/content/@research/documents/document/acspc-040951.pdf
What is hereditary breast ovarian cancer (HBOC) syndrome? Stanford University Cancer Center. Accessed 26 November 2013.
http://cancer.stanford.edu/information/geneticsAndCancer/types/herbocs.html
BRCA gene test for Cancer. Mayo Clinic. Accessed 26 November 2013.
http://www.mayoclinic.com/health/brca-gene-test/MY00322
Reviewed November 27, 2013
by Michele Blacksberg RN
Edited by Jody Smith
Tags: