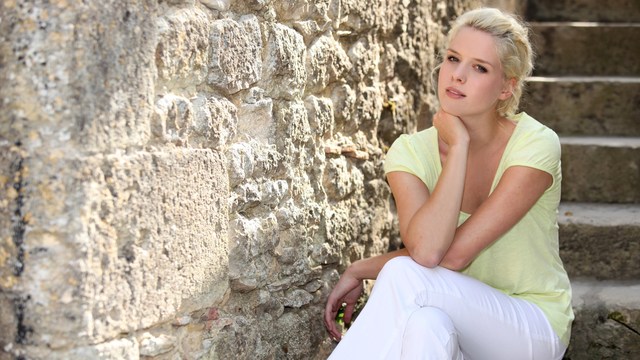 Auremar/PhotoSpin
Some potentially good news for patients with advanced estrogen receptor-positive (ER+) breast cancer has recently emerged. An experimental drug palbociclib (Pfizer) has shown in stage II clinical trials to significantly increase the length of time without tumor growth while a patient is on treatment.
Patients given palbociclib orally in combination with the standard anti-estrogen treatment, letrozole, experienced no tumor growth for 26.1 months of progression-free survival compared to 7.5 months for those given letrozole alone.
The findings were reported in December 5, 2012 at the CTRC-AACR San Antonio Breast Cancer Symposium by Dr. Richard S. Finn , associate professor of medicine at UCLA's Jonsson Comprehensive Cancer Center.
The results of the phase II trial were encouraging enough for the drug to recently receive the Food and Drug Administration's (FDA) "Breakthrough Therapy" designation. This expedites the development and review of potential new medicine for life-threatening diseases or conditions.
The designation, enacted as part of the 2012 FDA Safety and Innovation Act, is given to new drugs which, when administered alone or in combination, demonstrate substantial clinically significant improvement over existing therapies.
Now, researchers at Revlon/UCLA Women's Cancer Research Program at UCLA's Jonsson Comprehensive Cancer Center (JCCC) are moving as quickly as safely possible to enrolling patients for a randomized, double-blind phase 3 study at multiple sites. The goal is to evaluate palbociclib combined with letrozole compared to letrozole alone as a first-line treatment for postmenopausal patients with ER positive(+), HER2-negative, locally advanced or metastatic breast cancer.
"This drug combination [has] demonstrated a dramatic and clinically meaningful effect in women with ER+ breast cancer, the most common subtype of breast cancer," said Finn in an university statement.
Finn said that palbociclib, which is given as a pill, has "very manageable" side effects.
Dr. Dennis Slamon, professor of Medicine at JCCC and director of the Revlon/UCLA Women's Cancer Research Program is the study's senior author. He says the drug represents a new and "exciting" approach to breast cancer treatment.
In the stage II clinical trials, among 165 breast cancer patients with measureable ER+ disease, 45 percent received the combination had confirmed responses, compared to 31 percent with letrozole alone.
The study showed clinical benefit rates — tumor shrinkage and/or stable disease for a minimum of six months — were 70 percent and 44 percent, respectively.
Lynette Summerill is an award-winning writer and Scuba enthusiast who lives in San Diego with her husband and two beach loving dogs. In addition to writing about cancer-related issues for EmpowHER, her work has been seen in numerous publications.
Sources:
The Group Room. Richard S. Finn, MD explains Combination Of PD 0332991 and Letrozole Phase II Results at 35th annual CTRC-AACR San Antonio Breast Cancer Symposium. (video)
http://thegrouproom.tv/richard-s-finn-md-the-combination-of-pd-0332991-and-letrozole-phase-ii-results/2013/03/03
Combination therapy with experimental drug improves outlook for breast cancer patients. UCLA Jonnson Comprehensive Cancer Center. 2 Dec. 2012. Shaun Mason.
http://newsroom.ucla.edu/portal/ucla/ucla-translational-researchers-241247.aspx and http://newsroom.ucla.edu/portal/ucla/breast-cancer-drug-receives-breakthrough-245162.aspx
Reviewed April 23, 2013
by Michele Blacksberg RN
Edited by Jody Smith
Tags: