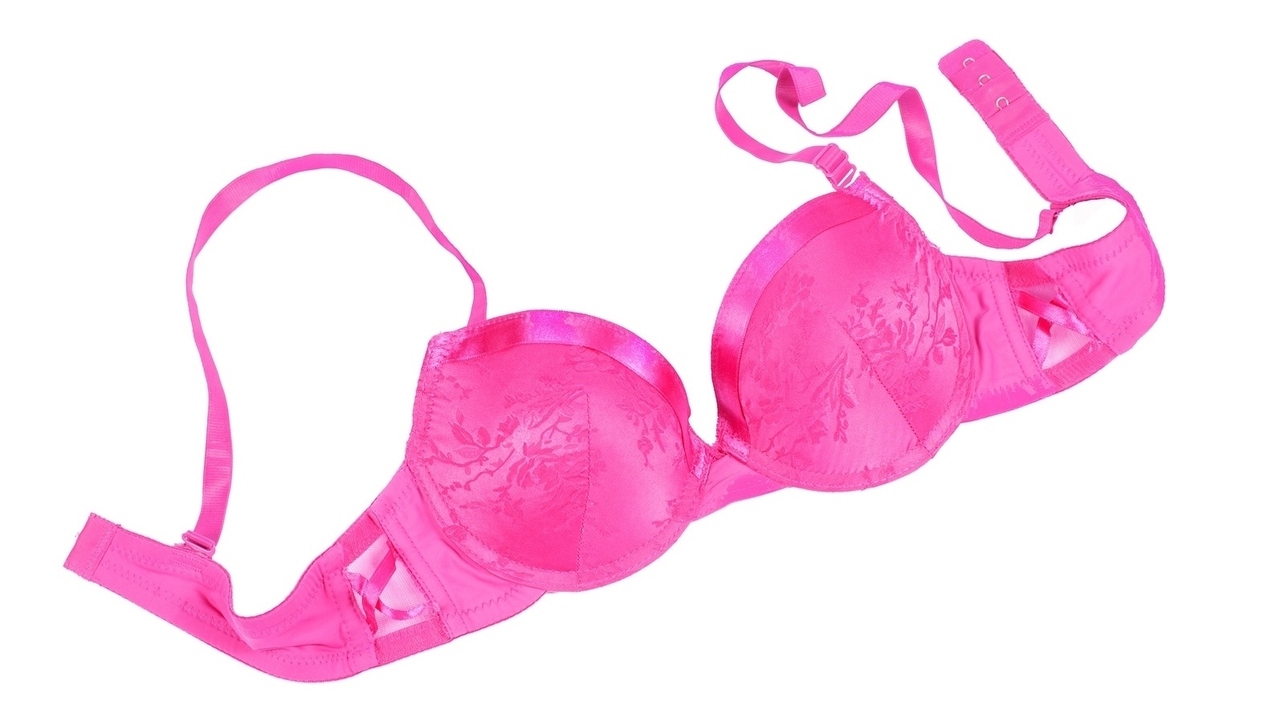 M.Photos/Fotolia
October is dedicated to Breast Cancer Awareness and during this month, the color pink reigns. It can be seen everywhere, from NFL football jerseys, to celebrities' dresses of choice, to seemingly every single product on the shelves. Bras are strung across bridges. Pink is the color du jour.
But should it be? Does the money received from pink products actually help fund breast cancer research? Do the pink ties, uniforms, and ribbons really raise awareness? Or are we all just pinkwashing the 31 days of this month?
Created by the advocacy watchdog group Breast Cancer Action, "pinkwashing" is a term associated with organizations and companies who create pink products to supposedly support breast cancer awareness but do not actually raise money for the cause.
Some of these companies are even so egregious as to slap a pink label on a cosmetic item that actually contains carcinogens, known cancer-causing chemicals. These companies are reaping major profits but aren't contributing back in any real sense to the cause they say they are supporting.
To bring awareness to the despicable act of pinkwashing, Breast Cancer Action created their Think Before You Pink campaign.
Started in 2002, this group keeps companies accountable for the products they choose to associate with breast cancer awareness and/or fundraising. It also encourages consumers to avoid blindly buy pink items without asking critical questions about how that company or that product is helping to benefit breast cancer fundraising.
Think Before You Pink encourages transparency to make it easier for consumers to find products that actively support women dealing with breast cancer. They want the power of the pink ribbon to be use for good, and not for greed.
To make sure the pink products you buy are actually going to have an effect on the breast cancer epidemic, Breast Cancer Action encourages consumers to ask four critical questions:
1) Does the money from this product actually go to support breast cancer programs? And if so, how much?
2) If the money is going to support breast cancer, which organization will get it? And what will they do with that money to help turn the tide against breast cancer?
3) What is the maximum amount this company will donate to the cause? Has that amount already been reached?
4) By buying this product do you put yourself or anyone else at risk for a higher exposure to toxins that are linked to the development of breast cancer?
There is usually nothing wrong with taking advantage of a social media or lifestyle trend to gain exposure. And there is nothing wrong with those of us who want to buy pink products. However both companies and consumers should do so responsibly.
Sources:
Forbes.com. Web. 1 October 2015. "20 companies marketing Eco-friendly pink products for breast cancer awareness".
http://www.forbes.com/sites/kateharrison/2015/10/01/20-companies-marketing-eco-friendly-pink-products-for-breast-cancer-awareness-month
Thinkbeforeyoupink.com. Web. 7 October 2015. "Before you buy."
http://thinkbeforeyoupink.org/before-you-buy
Reviewed October 8, 2015
by Michele Blacksberg RN
Edited by Jody Smith