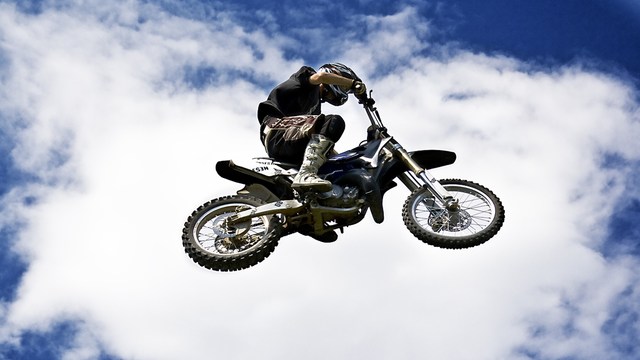 Domen Colja/PhotoSpin
Who can forget the image of fearless archaeologist Lara Croft dangling from a rope two stories high, a gun and knife wedged in thigh holsters, ready to pounce on an unsuspecting enemy? Actress Angelina Jolie made being a strong woman look effortless. Now, faced with a potentially life-threatening challenge, she's showing a new kind of strength.
In a concise and breathtaking New York Times Op-Ed, Angelina shared a deeply personal part of her life journey that will not only alter her destiny but that of legions of women who may take her words to heart. After witnessing her mother's decade long battle with ovarian cancer, Angelina sought answers to her own risk through genetic testing. Indeed she was found to carry the BRCA1 (breast cancer susceptibility gene 1) mutation.
Normally this gene helps to maintain the stability of DNA or genetic materials in each cell and prevent any abnormal cell growth. The BRCA1 mutation disrupts this process and increases the lifetime risk of breast cancer to between 55-85%, and that for ovarian cancer 20-60%. A mother of six children, and faced with these sobering statistics, Angelina decided to undergo a bilateral mastectomy. At some point in the future, she will most likely undergo a removal of her ovaries as well.
Much like her predecessor former First Lady Betty Ford did in 1974 when she publicly disclosed her mastectomy to treat breast cancer, Angelina decided to share her own journey. Why did she go public and what does it mean to you? In her own words, "I choose not to keep my story private because there are many women who do not know that they might be living under the shadow of cancer. It is my hope that they, too, will be able to get gene tested, and that if they have a high risk they, too, will know that they have strong options."
Now openly in the public forum, her dilemma raises a number of questions. First and foremost, who should get tested for this genetic mutation? It's important to note that the BRCA1 (and BRCA2) mutations are responsible for 5-10% of all breast cancers and 10-15% of ovarian cancers, primarily in white women. In other words, they're not common. It's also important to note that about 30% of women who are BRCA 1 positive elect to have the double mastectomy, and it's usually those who've had a family member die young from breast or ovarian cancer, as in Angelina's case. National Cancer Institute guidelines state that women should get genetic testing if:
For women who are not of Ashkenazi Jewish descent:
two first-degree relatives (mother, daughter, or sister) diagnosed with breast cancer, one of whom was diagnosed at age 50 or younger;
three or more first-degree or second-degree (grandmother or aunt) relatives diagnosed with breast cancer regardless of their age at diagnosis;
a combination of first- and second-degree relatives diagnosed with breast cancer and ovarian cancer (one cancer type per person);
a first-degree relative with cancer diagnosed in both breasts (bilateral breast cancer);
a combination of two or more first- or second-degree relatives diagnosed with ovarian cancer regardless of age at diagnosis;
a first- or second-degree relative diagnosed with both breast and ovarian cancer regardless of age at diagnosis; and
breast cancer diagnosed in a male relative.
For women of Ashkenazi Jewish descent:
any first-degree relative diagnosed with breast or ovarian cancer; and
two second-degree relatives on the same side of the family diagnosed with breast or ovarian cancer.

Genetic testing is expensive---$3,000--- and insurance may not pay for it. Most insurance plans will cover preventive measures as well as the surgical option for any woman positive for the gene mutation.

Angelina's story emphasizes the need for excellent pre and post genetic counseling for women considering the testing. Every woman needs to think deeply about her unique circumstances and explore all options. A double mastectomy with/without removal of ovaries is the most radical choice. There are others, including:

Monitoring with regular mammography/MRI and breast checks with your physician;
Taking medicines (tamoxifen and raloxifene) to help prevent and reduce the cancer risk;
Practicing lifestyle choices (shedding extra pounds, eating whole foods, exercising, following stress reduction routines).

By bringing her story before the American public, Angelina may potentially be affecting the outcome of a significant case now pending before the Supreme Court. Myriad Genetics is arguing that their patent on the two genes responsible for increased risk of breast and ovarian cancer is legal. Since its inception, Myriad has performed approximately 1 million tests or 250,000 per year. If the court decides in Myriad's favor, the company will have a virtual monopoly on this pricy testing. Then the issue is the fate of women at risk who cannot afford the testing and/or lack the insurance coverage.

In the end, Angelina Jolie's personal revelation provides all women with an opportunity to openly discuss their own fears and questions about the "c" word, or as Angelina noted: "Cancer is still a word that strikes fear into people's hearts, producing a deep sense of powerlessness." From powerless to EmpowHer'd, she has helped open a life-saving discussion among the community of women.