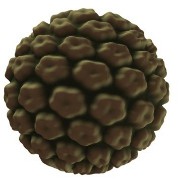 Photo: Getty Images
Michele Bachmann, U.S. Representative and GOP presidential candidate has offended not only women but cancer survivors with comments she made during a political debate earlier this month.
Bachmann's comments were based on the current vaccine Gardasil which in her words "results in mental retardation." She continues to stand by her comments despite the fact that this is disputed by experts, including the American Academy of Pediatrics.
Gardasil, approved by the FDA in 2006, reduces the risk of the two highest cancer causing strains of the HPV virus. It has long been known that HPV is responsible not only for cervical cancer but also vaginal, vulvar and anal cancer as well as penile. Recent research now shows its role in 75 percent of oropharyngeal cancers as well.
While she may attempt to sidestep her comments by stating that she is not a doctor or a scientist, she has perhaps done far more damage with her comments than if she had been. Bachmann said she "made no conclusions regarding the drug one way or the other," which contradicts her conclusion that it resulted in mental retardation.
It is just this type of uneducated comment made by Bachmann that has mothers questioning, if not outright refusing, the HPV vaccines for their children. Perhaps Bachmann needs a history lesson herself before she attempts to make history as this country's first female president.
Cervical cancer, which today affects approximately 12,000 American women a year, has been reduced by 70 percent since the implementation of cervical screening guidelines in addition to the development the HPV test which has allowed for early intervention and treatment.
However these interventions are not without physical and/or psychological damage. They can require mutilating surgery and in some instances result in a woman's loss of fertility. It continues to be responsible for half a million cancers per year globally with approximately 250,000 deaths.
We now have two vaccines, Gardasil and Cervarix, that protect against the major cancer-causing strains of HPV, which can make things one step better by eliminating the physical and psychological ramifications of the treatment needed to address these precancerous and cancerous lesions.
HPV is responsible for 99 percent of cervical cancer. It is also responsible for 90 percent of anal cancers and to a lesser extent vaginal and vulvar cancer in women and anal and penile cancer in men.
Now 75 percent of oropharyngeal cancers (mainly in men) are being found to be caused by HPV. Those parents who insist that their children will remain celibate until marriage only further expose the complete lack of understanding regarding HPV.
Celibacy will not protect her from getting HPV from her husband, studies show that one out of every two men unknowingly has HPV.
Bachmann spoke about exposing our "young girls" to such a vaccine, yet few parents of infants give a second thought to having their children vaccinated with the MMR (prevention for measles, mumps, rubella), dTAP (prevention for diphtheria, tetanus and pertussis also known as whooping cough) or polio.
It is well known that the best time for any child to be vaccinated is before they are exposed to these viruses.
There are always going to be those with unforeseen allergies or other medical conditions resulting in untoward effects whether it be to a vaccine, peanuts, sesame seeds or antibiotics. Should penicillin be banned because of the large number of individuals allergic to it?
Birth control pills have long been known to cause blood clots which can result in death yet they haven't gotten the type of backlash that these vaccines have.
While Bachmann's comments were specifically geared toward young girls, this is exactly the time when the vaccine is most effective, before the child is exposed to the virus. As a mother of a 20-year-old daughter, I didn't think twice about having her vaccinated when Gardasil was released.
I have lived with the severe ramifications of what this virus can do as a survivor of two invasive HPV-induced cancers. I have endured mutilating surgeries, chemotherapy and radiation as well as the unfortunate complications and side effects of those treatments.
I cannot conceive of my daughter having to go through even a small portion of what I did because I chose not to get her vaccinated. I wonder how many other parents could watch their children suffer the ravages of this virus knowing it was a result of not to have them vaccinated.
Now, women who survived a variety of these HPV-induced cancers, those with precancerous lesions and even those diagnosed with HPV, are outraged. At a time when they are desperately trying to spread the word about HPV and the importance of vaccination, Bachmann's comments are simply untenable.
As President of The HPV Support Network Inc., a non-profit organization that advocates for awareness and education of both physicians and patients, I personally call for an apology from Bachmann. She has done a tremendous disservice to all of us, not to mention future generations of women (and men). It is particularly painful to those of us who are HPV cancer survivors.
Hopefully when she begins to hear the voices of these women, she will comprehend just how devastating HPV is to their lives, how important vaccination is for future generations, and that inaccurate statements regarding this most valuable vaccine, used for the purposes of a political ploy, will not be tolerated.
Complaints can be made to: MicheleBachmann.com/contact/
The Washington Independent." The Washington Independent - National News in Context. N.p., n.d. Web. 26 Sept. 2011. http://washingtonindependent.com/111876/video-bachmann-stands-firm-on-ga...
"The HPV Support Network: Jul 26, 2011." The HPV Support Network. N.p., n.d. Web. 25 Sept. 2011. http://thehpvsupportnetwork.blogspot.com/2011_07_26_archive.html
"Can HPV Vaccine Stop Throat Cancer?." WebMD Children's Health Center - Kids health and safety information for a healthy child. N.p., n.d. Web. 25 Sept. 2011. http://children.webmd.com/vaccines/news/20110623/can-hpv-vaccine-stop-throat-cancer
"Gardasil." U S Food and Drug Administration Home Page. N.p., n.d. Web. 26 Sept. 2011.
http://www.fda.gov/BiologicsBl
"Pediatricians Fact-Check Bachmann's Bashing Of HPV Vaccine : Shots - Health Blog : NPR." NPR : National Public Radio : News & Analysis, World, US, Music & Arts : NPR. N.p., n.d. Web. 26 Sept. 2011. http://www.npr.org/blogs/health/2011/09/13/140445104/pediatricians-fact-check-bachmanns-bashing-of-hpv-vaccine
"CDC - HPV-Associated Cancers Statistics." Centers for Disease Control and Prevention. N.p., n.d. Web. 26 Sept. 2011.
http://www.cdc.gov/cancer/hpv/statistics/
"Cervical Cancer - NCCC National Cervical Cancer Coalition." NCCC National Cervical Cancer Coalition. N.p., n.d. Web. 26 Sept. 2011.
http://www.nccc-online.org/patient_info/cervical_cancer.html
Reviewed September 26, 2011
by Michele Blacksberg RN
Edited by Malu Banuelos
Tags: