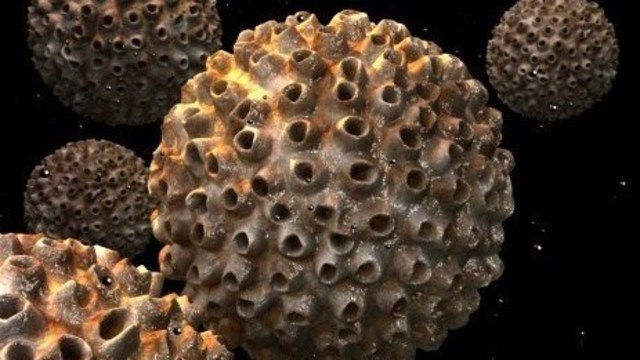 iStockphoto/Thinkstock
A cervical cancer screening test approved in April by the U.S. Food and Drug Administration is being hailed as the only first-line tool that will be able to prevent cervical cancer development by accelerating treatment and providing doctors with more precise information.
The cobas® HPV Test, developed by Roche Molecular Systems Inc. of Pleasanton, California, was initially approved in 2011 for women 30 years of age and older to be used in conjunction with, or as a follow up to, a Pap test that examines cervical cells for changes that might become cervical cancer.
However, the latest approval means the test can now be used as an alternative to the Pap test as the first and the only test in the United States for HPV that has been given approval for first-line primary cervical screening.
According to the company's press release the test can provide information that guides doctors toward specific treatment options for women 25 years of age and older.
It detects DNA from 14 high-risk types of human papillomavirus, or HPV, including HPV types 16 and 18 — two types believed to cause 70 percent of cervical cancer cases.
The approval, the FDA noted, does not change current medical practice guidelines for cervical cancer screening, which are developed by groups outside the FDA.
Once considered a death sentence, U.S. mortality rates for cervical cancer have declined by almost 70 percent between 1955 and 1992, due to increased screening and other preventative measures.
In most cases, the FDA said, a high-risk HPV infection goes away on its own and does not cause any health problems. But about 10 percent of women infected with high-risk HPV develop a persistent infection that may put them at risk of cancer.
The latest FDA approval was based on a study conducted by Roche involving more than 40,000 women showing the cobas® HPV test as safe and effective.
Persistent infection with human papillomavirus is the primary cause of cervical cancer in women, with HPV implicated in greater than 99 percent of cervical cancers worldwide.
According to the National Cancer Institute, there are more than 12,000 new cases of cervical cancer in the United States annually and 4,210 deaths due to the disease. The World Health Organization estimates that there are more than 500,000 new cases of cervical cancer annually worldwide.
Women who test positive for HPV types 16 or 18 should have a colposcopy, an exam using a device that illuminates and magnifies the cervix so a doctor can directly observe cervical cells.
A woman who tests positive for one or more of the 12 other high-risk HPV types should follow up with a Pap test to determine if a colposcopy is needed, according the FDA.
"Using the cobas® HPV Test as a primary screen means that women will have the opportunity to receive a better and more accurate standard of care," said Mark H. Stoler, MD, Professor (Emeritus) of Pathology and Clinical Gynecology at the University of Virginia Health System in the press release.
"Clinically validated HPV screening detects the virus that causes cervical cancer and does a better job identifying women at risk than Pap testing alone. But most importantly, women found to be HPV negative are provided a greater sense of security that they are safe from the disease," he said.
On their website, the American Cancer Society said that it's not yet clear how the new FDA approval will change the way most women are screened for cervical cancer in their doctors' offices.
Lynette Summerill is an award-winning writer and watersports junkie who lives in San Diego with her husband and two beach loving dogs. In addition to writing about cancer-related issues for EmpowHER, her work has been seen in publications internationally.
Sources:
FDA. FDA approves first human papillomavirus test for primary cervical cancer screening. Media Release. 24 April 2014
http://www.fda.gov/NewsEvents/Newsroom/PressAnnouncements/ucm394773.htm
Medical News Today. FDA approve first HVP tests for primary screening of cervical cancer. 25 April 2014.
http://www.medicalnewstoday.com/articles/275958.php
American Cancer Society. FDA approves HPV test as first line screening for cervical cancer. 25 April 2014.
http://www.cancer.org/cancer/news/news/fda-approves-hpv-test-as-first-line-screening-for-cervical-cancer
FDA approves Roche's HPV test for first-line primary screening for cervical cancer. Media Release. 25 April 2014.
http://www.roche.com/media/media_releases/med-cor-2014-04-25.htm
Reviewed May 6, 2014
by Michele Blacksberg RN
Edited by Jody Smith