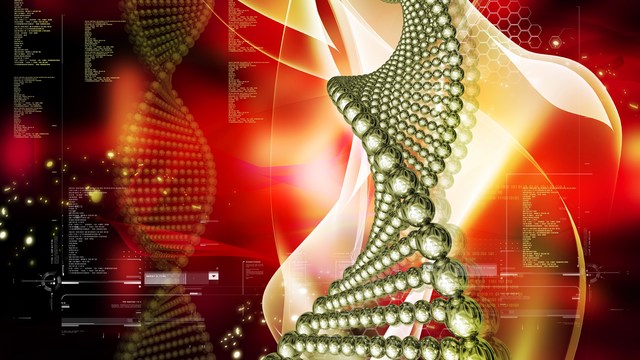 Divakaran Dileep/PhotoSpin
One of the challenges cancer patients face when undergoing chemotherapy is that the drug indiscriminately targets cells inside the body. Healthy cells, such as those that line your mouth and intestines or cause your hair to grow, are destroyed along with cancer cells.
When healthy cells are damaged by chemo drugs it causes side effects.
Drs. Jeffrey Zink, professor of chemistry and biochemistry, and Fuyu Tamanoi, professor of microbiology, immunology and molecular genetics, and their colleagues at University of California, Los Angeles (UCLA) wanted to find a better way to target and kill cancer cells while leaving healthy cells intact.
The answer is using an intercellular drug delivery system which resembles a device straight out of a Star Trek scene.
Working with complex devices smaller than the eye can see, the researchers use silica-based microscopic particles. These particles have thousands of tiny tubes with specially designed "nanovalves" that carry and precisely release the right amount of chemotherapy drugs inside the tumor.
Localizing the chemo release inside the tumor improves the drug efficacy and reduces side effects by saving nearby healthy cells, according to the study. This study was published early online on Feb. 20, 2014 in the scientific journal Small.
The tubes are blocked with capping molecules that work like a cork in a bottle to prevent the drug from leaking out.
The UCLA team collaborated with French researchers led by Dr. Jean-Olivier Durand at University of Montpellier to solve a difficult problem: how to develop a new type of microscopic (nano) particles that could absorb energy from a two-proton laser. The laser penetrates human tissue to control release the anticancer drugs.
The fluorescent nanoparticles offer another benefit. They glow, allowing researchers to track their journey inside the body using molecular imaging techniques. Researchers can see exactly where the nanoparticles are before activating the drug release.
The nanovalves contain specialized molecules that respond to the energy released from the two-photon light. The energy triggers the pores to release the anticancer drugs at precisely the right moment, according to the study.
Lab experiments on cultured human breast cancer cells showed "promising" results.
The researchers say the laser's reach is limited to 4 cm from the skin surface, the depth where breast, stomach, colon, and ovarian cancers are commonly found.
U.S. National Institutes of Health (NIH) and the Partner University Fund (FACE-PUF) funded the research.
Lynette Summerill is an award-winning writer and watersports junkie who lives in San Diego with her husband and two beach loving dogs. In addition to writing about cancer-related issues for EmpowHER, her work has been seen in publications internationally.
Sources:
Questions and Answers about Chemotherapy. NCI. Online: http://www.cancer.gov/cancertopics/coping/chemotherapy-and-you
and, Chemo Side Effects. Fact sheets.
http://www.cancer.gov/cancertopics/coping/physicaleffects/chemo-side-effects
Two-Photon-Triggered Drug Delivery via Fluorescent Nanovalves; Jonas Croissant, Arnaud Chaix, Olivier Mongin, Miao Wang, Sébastien Clément, Laurence Raehm, Jean-Olivier Durand, Vincent Hugues, Mireille Blanchard-Desce, Marie Maynadier, Audrey Gallud, Magali Gary-Bobo, Marcel Garcia, Jie Lu, Fuyuhiko Tamanoi, Daniel P. Ferris, Derrick Tarn and Jeffrey I. Zink; SMALL, DOI: 10.1002/smll.201400042, published online 20 February 2014. Abstract.
http://onlinelibrary.wiley.com/doi/10.1002/smll.201400042/abstract
Tissue Penetrating Light Releases Chemotherapy Inside Cancer Cells. UCLA News. Shaun Mason. 20 Feb. 2014.
http://www.cancer.ucla.edu/index.aspx?recordid=706&page=644
Reviewed April 8, 2014
by Michele Blacksberg RN
Edited by Jody Smith