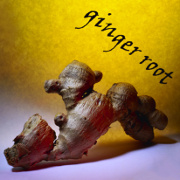 Photo: Getty Images
Ginger root may help some people prevent colon cancer, according to a new study published in the journal Cancer Prevention Research.
Suzanna M. Zick, a naturopathic doctor at the University of Michigan Medical School, and colleagues found 2 grams of ginger root supplements taken daily, reduced markers of colon inflammation in a blind clinical study.
Inflammation has been implicated in prior studies as a precursor to colon cancer.
For the study, the researchers enrolled 30 patients who were each randomly assigned the ginger root supplement or a placebo to be taken daily for 28 days. At the conclusion, the researchers measured standard levels of colon inflammation and found statistically significant reductions in most of these markers, and trends toward significant reductions in others.
A growing number of people are looking to natural and integrative alternatives to the conventional health care model. From exercise to organic food to greener products, more and more North Americans are seeking a healthier lifestyle, and that includes natural health care options.
"We need to apply the same rigor to the sorts of questions about the effect of ginger root that we apply to other clinical trial research," said Zick, who also holds a Master of Public Health degree and is a research assistant professor. "Interest in this is only going to increase as people look for ways to prevent cancer that are nontoxic, and improve their quality of life in a cost-effective way."
For instance, a 2007 government survey found about 38 percent of U.S. adults use some form of complimentary and alternative medicine (CAM) for health and wellness or to treat a variety of diseases and conditions.
According to the survey, conducted by the Centers for Disease Control and Prevention, in 2007, the latest figures available, Americans spent $33.9 billion out-of-pocket on CAM.
Of the $33.9 billion spent out-of-pocket, an estimated $22.0 billion was spent on self-care costs — CAM products, classes, and materials — with the majority going to the purchase of non-vitamin, non-mineral, natural products ($14.8 billion) such as fish oil, glucosamine and echinacea.
U.S. adults also spent approximately $11.9 billion on an estimated 354.2 million visits to CAM practitioners, such as naturopathic doctors, acupuncturists, and chiropractors or massage therapists.
To put these figures in context, the $14.8 billion spent on non-vitamin, non-mineral, natural products is equivalent to approximately one-third of total out-of-pocket spending on prescription drugs, and the $11.9 billion spent on CAM practitioner visits is equivalent to approximately one-quarter of total out-of-pocket spending on physician visits, according to Richard L. Nahin, Ph.D., MPH, acting director of National Center for Complementary and Alternative Medicine Division of Extramural Research and lead author of the CAM analysis.
Zick says while ginger root looks promising for inflammation that leads to colon cancer, and natural supplement use could be a potential cancer prevention strategy, "another trial would be needed to see how ginger root affects that risk."
Zick's study was funded by a National Cancer Institute grant.
Lynette Summerill, an award-winning writer and scuba enthusiast lives in San Diego, CA with her husband and two beach loving dogs. In addition to writing about cancer-related issues for EmpowHER, her work has been seen in newspapers and magazines around the world.
Sources:
Phase II Study of the Effects of Ginger Root Extract on Eicosanoids in Colon Mucosa in People at Normal Risk for Colorectal Cancer. Suzanna M. Zick, D. Kim Turgeon, Shaiju K. Vareed, Mack T. Ruffin, Amie J. Litzinger, Benjamin D. Wright, Sara Alrawi, Daniel P. Normolle, Zora Djuric, and Dean E. Brenner. Cancer Prev Res November 2011 4:1929-1937; Published OnlineFirst October 11, 2011; doi:10.1158/1940-6207.CAPR-11-0224. Accessed online 9 January 2012 at: http://cancerpreventionresearch.aacrjournals.org/content/4/11/1929.abstract?sid=513993b8-277e-4c84-ab59-989e89b1d7c4
National Healthcare Statistic Reports. Centers for Disease Control and Prevention. RL Nahin ,Number 18, July 30, 2009. Accessed online 9 January 2012 at:
http://www.cdc.gov/nchs/data/nhsr/nhsr018.pdf
Reviewed January 10, 2012
by Michele Blacksberg RN
Edited by Jody Smith