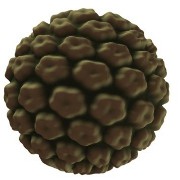 Photo: Getty Images
HPV was first identified as the cause of cervical cancer in 1983 when Professor Harald zur Hausen, MD discovered HPV16. In 1984, he discovered HPV18 which, between the two strains were shown to be responsible for approximately 70 percent of cervical cancers.
In 2006, the first vaccine to prevent cervical cancer as a result of these two strains, Gardasil, was approved by the FDA. The vaccine protects against two high risk strains, those known to potentially cause cancer, and two low risk strains that typically result in genital warts.
Since that time, the usefulness of the vaccine has expanded. The vaccine, which initially was approved as useful only with respect to cervical cancer was approved by the FDA for the prevention of vaginal, vulvar and most recently, anal precancerous and cancerous lesions, resulting from these two strains of the virus.
Because Gardasil was initially approved for use only in preventing cervical cancer, its manufacturers, Merck Pharmaceuticals, was initially forced to limit its advertising to cervical cancer prevention and genital warts only to avoid any compliance and regulatory issues.
As a result, the majority of individuals who have even heard of HPV typically make the connection to cervical cancer. It is almost as if the two have become synonymous.
What is unfortunate is that, despite the FDA expanding its use for prevention of three additional cancers, Merck has not developed any new advertising campaigns to update the public regarding the increased risk from HPV. Even its website fails to provide any more than a single line of information, and even this fails to include anal cancer.
More recently, a second vaccine, Cervarix, was developed by GlaxoSmithKline also for the prevention of cervical cancer but not protecting against genital warts. Its use has not been expanded to include any other cancers, nor has it been approved for use in males as Gardasil was in 2009.
With over 20 million Americans infected with HPV at any one time, according to the CDC, and over six million new cases per year, one would think that there would be far more information distributed to the public.
With more recent studies identifying HPV as the cause of oral cancer as well, it probably will not be long until Merck applies to the FDA to expand once again the usefulness of Gardasil to include oral cancers as well.
The CDC however recently reported a decline in the number of those eligible for the vaccine and who are choosing to take advantage of it. The rate of vaccination from 2009 to 2010 rose only 5.2 percent.
This brought the total overall vaccination rate, considered to be an individual receiving all three of the shots required to complete the series, to an abysmal 32 percent.
The CDC is concerned, and rightly so, that unless it can turn its vaccination campaign around, there will be another entire generation of women having to deal with the ravages of dysplasia and cervical cancer.
The CDC has a right to be concerned. However, until the government as well as the medical community and the vaccine manufacturers alike begin an all out effort to educate the public regarding the extensive cancer causing potential for HPV, it is unlikely that much will change.
sources:
Nobel Prize for Discovery of Cervical Cancer Virus ." American Cancer Society :: Information and Resources for Cancer: Breast, Colon, Prostate, Lung and Other Forms. N.p., n.d. Web. 12 Sept. 2011. http://www.cancer.org/Cancer/news/News/nobel-prize-for-discovery-of-cervical-cancer-virus
CDC Media Relations - Press Release: August 25, 2011." Centers for Disease Control and Prevention. N.p., n.d. Web. 12 Sept. 2011. http://www.cdc.gov/media/releases/2011/p0825_hpv_vaccine.html?source=govdelivery
http://www.gardasil.com/ Web September 12, 2011
Reviewed September 13, 2011
by Michele Blacksberg R.N.
Edited by Jody Smith
Tags: