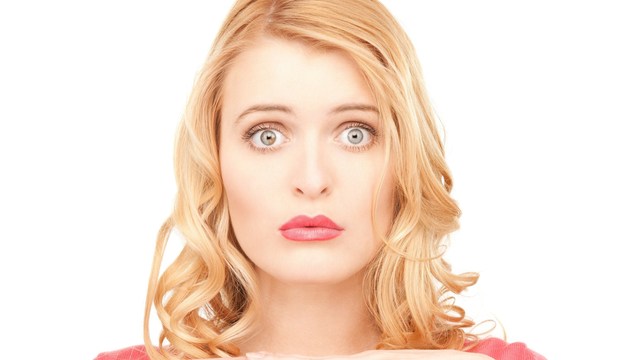 Lev Dolgachov/PhotoSpin
For many people, the thought of worms and other parasites living inside the human gut tops the gross-factor list.
Last week, the U.S. Centers for Disease Control and Prevention (CDC) warned that millions of Americans are currently infected with parasites, but may not be aware of it.
That's because parasitic infections and symptoms often go unnoticed or are misdiagnosed.
Parasites are organisms typically digested through food and water, but can be passed to humans by animals or insects — even other humans.
Parasitic infection can lead to serious human health problems, including seizures, blindness, a compromised immune system, pregnancy complications, heart failure, and death.
The CDC says while parasitic infections are typically associated with poor and often marginalized communities in low-income countries, they are also as American as apple pie.
Parasites take up residence inside their human hosts and live on their nutrients. Parasites transmit diseases that cause minor ailments as well as serious and sometimes life-threatening illness.
It's believed that about 62 million Americans are currently infected with five of the most common — and neglected — parasites. The CDC is making these parasites priorities for public health action.
Parasitic infections are an unpleasant fact of life, but a common drug developed decades ago to prevent parasitic pinworms is being investigated as an unconventional treatment in the fight against cancer.
Some good news for brain cancer
Researchers at Johns Hopkins University in Baltimore are treating terminal brain cancer patients with the pinworm preventative drug.
Dr. Gregory J. Riggins, a Johns Hopkins professor of neurology and oncology, told The Baltimore Sun that the promising treatment which costs just a few dollars a dose could one day become a go-to cancer drug for glioblastoma multiforme, a common and aggressive brain cancer.
"We spend a lot of time training and thinking about what causes cancer so we can come up with strategies to make an impact on survival," Riggins said. "Most things we try don't work and then we find something completely by accident."
One day about three years ago, after implanting cancer cells in mice, Riggins and his colleagues discovered that the tumors wouldn't grow.
They tried repeatedly for months to get tumors to appear, but were unsuccessful. Then they learned the mice had been treated for pinworms. After reviewing the literature, they discovered the parasitic medicine — fenbendazole —inhibited cancer growth.
The pinworm drug had shown signs that it could interfere with cancer decades ago, yet no one ever explored why or whether it could be used to treat the disease, reported the Sun.
Researchers still don't know exactly why fenbenzole seems to work. Their best guess is that the drug inhibits formation of tubulin strands, microscopic proteins needed by cancer cells to grow.
After years of research, Riggins' team found through trial and error that mebendazole, part of the same drug family, was most effective in halting growth of glioblastoma multiforme tumors.
So far, the researchers are surprised by mebendazole's lack of toxicity, a problem that has prevented many other promising cancer treatments from coming to market.
While there have been few side effects in earlier tests involving low doses of the drug, it hasn't blocked tumor growth so researchers are currently testing stronger doses in terminal patients.
In the latest clinical trial, participants are being given the standard treatment plus increasingly larger doses of the parasite drug.
If the higher dosage prolongs patients' lives as it did in animal models by 63 percent, researchers plan more clinical studies to find the best combination of tumor-inhibiting drugs before potentially seeking FDA approval.
Lynette Summerill is an award-winning writer and watersports junkie who lives in San Diego with her husband and two beach loving dogs. In addition to writing about cancer-related issues for EmpowHER, her work has been seen in publications internationally.
Sources:
CDC warns of common parasites plaguing millions in U.S. CBS News. Jessica Firger. 8 May 2014.
http://www.cbsnews.com/news/parasites-causing-infections-in-the-us-cdc-says
Parasites. CDC. Accessed 13 May 2014.
http://www.cdc.gov/parasites
http://www.cdc.gov/parasites/npi/index.html
Parasite treatment may help people with brain cancer. Meredith Cohn. The Balitmore Sun. 9 May 2014.
http://www.baltimoresun.com/health/bs-hs-pinworm-cancer-drug-20140506,0,7355054.story#ixzz31cWWJVJP
Reviewed May 20, 2014
by Michele Blacksberg RN
Edited by Jody Smith
Tags: