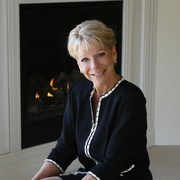 Photo: Rocky Raco Photography
In the United States an estimated 241,740 men will be diagnosed with prostate cancer, according to the National Cancer Institute.
Men who are African-American, have a family history of the cancer, or are over age 60 are at a higher risk of developing prostate cancer. In men over the age of 75, it is the leading cause of death due to cancer, noted MedlinePlus.
Receiving a diagnosis of prostate cancer can be difficult for the patient as well as his family. Michele A. Reiss, Ph.D., a psychotherapist, medical educator and author of the book Lessons in Loss and Living, works with individuals and their family members who are coping with serious illnesses.
She talked to EmpowHER about issues with prostate cancer, coping for patients and their families, and self-care tips for loved ones.
EmpowHER: What are misconceptions individuals have when they are faced with a diagnosis of prostate cancer? How do you help them work through those?
Dr. Reiss: Misconceptions abound about most forms of cancer. Simply put, the word cancer frightens most of us and makes us think about dire outcomes.
Prostate cancer is often not openly talked about and many are surprised to find out how common it is.
Although many men with prostate cancer are diagnosed early and do quite well, advanced prostate cancer is a serious disease and at times the challenges encountered by men coping with this state of the disease may be underestimated by those more familiar with early treatment successes.
Lastly, concerns about impaired sexual function with prostate disease perhaps preclude important discussions regarding how best to maintain a satisfying sexual existence amidst this disease. Open conversations and education are the resolutions for correcting these misconceptions as well as others.
EmpowHER: What techniques do you use to help individuals cope with a diagnosis of a serious illness such as prostate cancer?
Dr. Reiss: Coping as positively as possible with the adversity of a serious illness is not easy but it is worth striving towards.