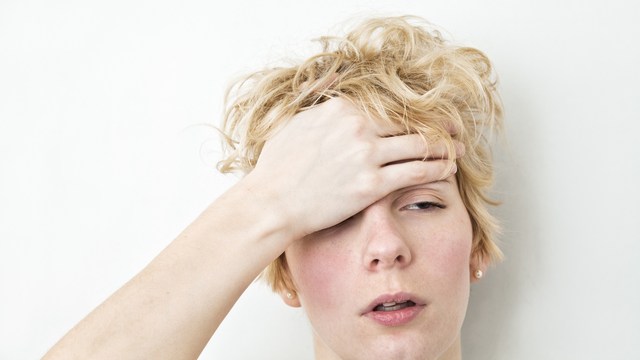 Benoit Daoust/PhotoSpin
Some cancer patients being treated with an intravenous chemotherapy drug have reported feeling drunk during treatment, with symptoms lasting up to several hours post-treatment, according to a new warning issued by the U.S. Food and Drug Administration.
Cancer patients receiving the prescription chemotherapy drug docetaxel may not know that the drug contains ethanol (alcohol), which affects the central nervous system and can impair chemo patients' ability to drive, use machinery or perform other activities that are dangerous for at least one to two hours after treatment.
Several forms of docetaxel are currently marketed, including generics and the brand-name products Taxotere, Docefrez, and Docetaxel Injection. The alcohol content varies from 2-6.4 grams per 200 mg dose depending on the product, the FDA says.
Breast, prostate, stomach, head and neck cancers, and non-small cell lung cancer patients treated with docetaxel have reported feeling drunk, experiencing confusion, stumbling, or becoming very sleepy.
Tell your health care provider if you experience any of these symptoms after your chemo treatment, the FDA advises.
"Always tell your healthcare professional about all medicines you are currently taking even if they are over-the-counter, as the alcohol in docetaxel may adversely affect other medicines you are using," the FDA warns.
When combined with docetaxel certain medicines such as pain relievers and sleep aids amplify the intoxication symptoms.
At least one patient reported feeling drunk up to 24 hours after treatment, according to a study published in the journal Clinical Oncology.
The FDA also recommends that, before receiving docetaxel, you should tell your health care professional if you are pregnant, plan to become pregnant in the future, have problems with alcohol or drinking, have liver disease or other medical conditions that may be affected by alcohol intake.
Lynette Summerill is an award-winning writer and watersports junkie living in San Jose. In addition to writing about cancer for EmpowHER, her work has been seen in publications internationally.
Sources:
Mirza A, Mithal N. Alcohol intoxication with the new formulation of docetaxel. Clin Oncol (R Coll Radiol) 2011;23:560-1. (Subscription required.)
http://www.sciencedirect.com/science/article/pii/S093665551100673X
FDA warns that cancer drug docetaxel may cause symptoms of alcohol intoxication after treatment. 20 June 2014.
http://www.fda.gov/Drugs/DrugSafety/ucm401752.htm
American Cancer Society. Guide to Cancer Drugs: Docetaxel. Accessed 9 July 2014.
http://www.cancer.org/treatment/treatmentsandsideeffects/guidetocancerdrugs/docetaxel
Reviewed August 5, 2014
by Michele Blacksberg RN
Edited by Jody Smith