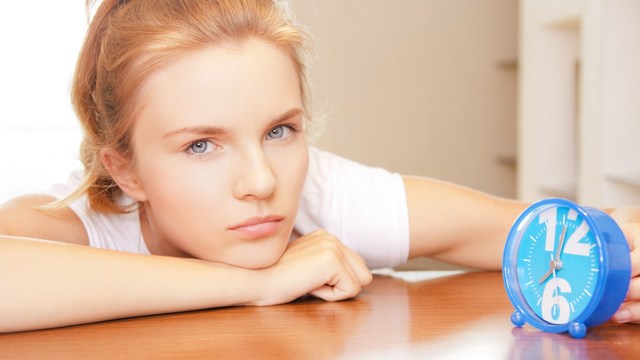 Lev Dolgachov/PhotoSpin
Long before Juan Ponce de León searched for the Fountain of Youth, humans were already seeking a means to preserve their youth. Now geneticists could be one step closer to unlocking the secret.
Researchers uncovered an internal clock embedded in our genetic makeup that's capable of measuring the biological age of organs – or even cancer cells. While the research is preliminary, it could offer important clues as to why we age, and what speeds up or slows down the aging process.
As it turns out, our biological clock's rate speeds up or slows down depending on a person's age, ticking faster from birth through the teenage years, and slowing to a constant rate around age 20.
The cold dish of irony is that not every body part ages at the same rate. Women's breast tissue, for instance, ages faster than other parts. This may explain why breast cancer is the single most common cancer for women after skin cancer.
The "epigenetic clock," discovered by UCLA professor of human genetics Steve Horvath and his team also revealed that the biological age of diseased tissues is much older than healthy tissues in the body.
"Healthy breast tissue is about two to three years older than the rest of a woman's body," said Horvath in a written statement. "If a woman has breast cancer, the healthy tissue next to the tumor is about 12 years older than the rest of her body."
It's no secret, as we age, the likelihood of cancer increases even in people where there is no family history of cancer.
The clock ranked cancerous tissue on average 36 years older than other tissue, which could offer an explanation as to why age is a major risk factor for many cancers in both sexes. This research was published in the October 21, 2103 issue of Genome Biology Journal.
Horvath tested the clock's effectiveness by comparing a tissue's biological age to its chronological age. The clock repeatedly proved accurate.
"It's surprising that one could develop a clock that reliably keeps time across the human anatomy," he admitted. "My approach really compared apples and oranges, or in this case, very different parts of the body: the brain, heart, lungs, liver, kidney and cartilage."
Another surprising development Horvath uncovered is that adult cells can be reprogrammed back to a stem cell state effectively resetting the body's biological clock to zero.
"In the same way our circadian clocks keep track of hours, this new epigenetic clock keeps track of years," Horvath told Forbes. "Can it be used as an anti-aging tool? That's an exciting question we need to answer."
Lynette Summerill is an award-winning writer and Scuba enthusiast who lives in San Diego with her husband and two beach loving dogs. In addition to writing about cancer-related issues for EmpowHER, her work has been seen in publications internationally.
Sources:
Genome Biology. "DNA methylation age of human tissues and cell types." Steve Horvath. 21 Oct. 2013. Open access article at
http://genomebiology.com/2013/14/10/R115
UCLA scientist uncovers biological clock able to measure age of most human tissues. ULA Media Release,Elaine Schmidt. 20 October 2013
http://www.eurekalert.org/pub_releases/2013-10/uoc--usu101613.php
Forbes. Scientists Discover New Biological Clock with Age-Measuring Potential. Melanie Heiken. 21 October 2013.
http://www.forbes.com/sites/melaniehaiken/2013/10/21/scientists-discover-new-biological-clock-that-measures-aging
Reviewed October 28, 2013
by Michele Blacksberg RN
Edited by Jody Smith