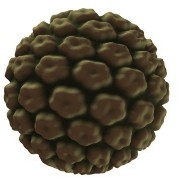 Photo: Getty Images
"We believe that medical attitudes serve to create a climate of emotional and physical estrangement, to reinforce the attitudes of acceptance and self blame for the situations we find ourselves in. This makes it impossible to ask questions or challenge what is happening around our own health and increases the despair and feelings of not feeling in control. What happens in hospital can have damaging physical and emotional effects on women's lives and basically, what we ask is to retain our dignity."(2)
I believe it is safe to say that this is a comment that resonates with the majority of women today. This comment however was made by Terese Weir of the Glenfield Women's Health Cooperative at the hearings regarding National Women's Hospital in New Zealand in 1989.
For those unfamiliar, this inquiry surrounded patients who were kept in the dark regarding their diagnosis of CIS (carcinoma in situ) and lack of treatment thereof resulting from one doctor's belief that CIS did not lead to cervical cancer.
It is truly unfortunate that this extended to involve far more than just one doctor. Yet today, there continue to be doctors who fail to inform their patients of the true risks of HPV. Far too often it is minimized which only leads to women's belief that stringent follow up really isn't necessary because "It isn't going to happen to me," and "I'm in the minority for developing anything significant." Whether the reasons behind failing to fully educate women on the risks of HPV results from a belief that the patient would not understand (which is truly condescending and reprehensible); a lack of understanding themselves (which is unacceptable); or the doctors own uncomfortable feelings because this is an STD (which is unreasonable); all border on negligence and potentially place a women's health and life at risk.
Various medical organizations today, while recognizing the psychological effects that a diagnosis of HPV can have for a woman, still have not focused on getting accurate and focused information out to the medical community to address it. It is simply insufficient to know of the effects this virus can have, without also providing the patient with the options she has and helping her to come to what is a rational option, and the best option for her.
The U.S. government has not developed any type of educational campaign as they did with the HIV/AIDS virus yet the two were discovered at the same time.
One would think that in the more than two decades since this scandal was brought to light, that it would never happen again. Yet, what occurs today in medical offices all across the country and likely across the globe, is that women continue to be deprived of information which is crucial to their health. Unfortunately, the one thing which cannot just be patched up with a Band-Aid is the damage done to the doctor-patient relationship.
Sources:
Managing HPV: A New Era in Patient Care. Association of Reproductive Health Professionals. Retrieved August 13, 2011.
http://www.arhp.org/publications-and-resources/quick-reference-guide-for-clinicians/managing-hpv/Counseling
Rosier, Pat. The Speculum Bites Back: Feminists Spark an Inquiry into the Treatment of Carcinoma in Situ at Auckland's National Women's Hospital. Reproductive and Genetic Engineering: Journal of International Feminist Analysis. Retrieved February 18, 2011.
http://www.finrrage.org/pdf_files/RepTech%20General/Carcinoma_In_Situ.pdf
Reviewed August 15, 2011
by Michele Blacksberg R.N.
Edited by Jody Smith
Tags: