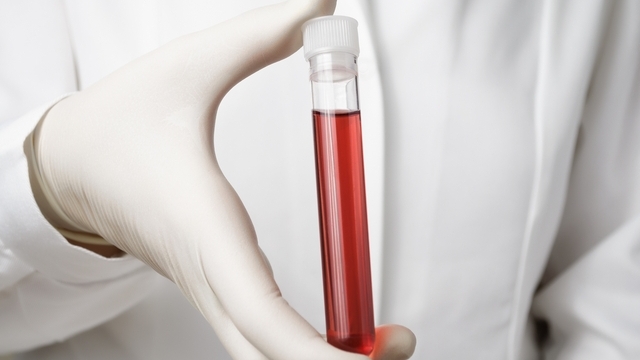 Lymphoma is a group of blood cancers that start in the lymphatic system. The lymphatic system carries lymph, a watery, colorless fluid and white blood cells throughout body through a system of vessels. The primary job of the lymph system is to fight infection inside the body by filtering out viruses, microbial bacterium and other harmful agents.
When lymphoma occurs, the white blood cells within the lymph fluid, called lymphocytes, are in a state of uncontrollable growth and multiplication. These cancerous cells can then spread to other parts of the body by moving through the lymphatic system.
There are two main types of lymphoma, Hodgkin lymphoma (sometimes called Hodgkin's disease and named for Dr. Thomas Hodgkin who first described it in 1832) and non-Hodgkin lymphoma (NHL). Each type has characteristics that are similar and those that are so unique as to distinguish it from other diseases classified as lymphoma.
While lymphoma causes many different signs and symptoms, some people may have no symptoms at all until the tumor grows quite large. Symptoms vary to the type of lymphoma a person has and in which part of the lymph system the disease starts. Generalized symptoms include weight loss without a known reason, fever and heavy night sweating. In faster growing lymphomas, a person with low blood counts may experience severe or frequent infections, easy bruising or bleeding, fatigue and/or anemia.
One distinguishing difference between the two main lymphoma types is the white blood cells involved. Each type looks different under a microscope, although sometimes tests are needed to confirm a diagnosis. Hodgkin lymphoma starts when normal white blood cells (usually B cells) become abnormal, super-sized Reed-Sternberg cells. These gigantic cells not only rapidly reproduce, but also tend to live longer than normal cells. The abnormal cells eventually become so plentiful they form tumors. However, Hodgkin lymphoma is one of the most curable forms of cancer.
In non-Hodgkin lymphoma, a B cell type of cancer cell is also typical in about 85 percent of diagnoses, but looks different than the Reed-Sternberg cells. Some people with NHL have different types of white blood cells known as T cells and Natural Killer (NK) cells that become abnormal and cause lymphoma.
In 2010, about 628,415 American adults and children live with lymphoma or are in remission (no sign of the disease). Non-Hodgkin lymphoma is three times more commonly diagnosed than Hodgkin lymphoma. NHL is slightly more common in men than in women and affects Whites more often than African-Americans or Asian-Americans. A person's risk of getting NHL during his or her lifetime is about 1 in 50, according the Leukemia and Lymphoma Society.
Although some types of NHL are among the most common childhood cancers, more than 9 out of 10 cases occur in adults, according to the American Cancer Society. Some patients with fast-growing NHL can be cured. For patients with slow-growing NHL, treatment may keep the disease in check for many years. The type of NHL found in children is often very different from that seen in adults.
Some subtypes of lymphoma are seen in the United States:
Burkitt's lymphoma is a type of NHL that affects more males than females. It typically starts with swollen, but painless lymph nodes in the groin, under arms, belly or neck that grow quickly. The disease can also start in the ovaries, testes, brain, and spinal fluid.
Follicular lymphoma is a slow-growing type of NHL that forms outside the lymph node and is slightly more prevalent in women than men. It accounts for 20-30 percent of all NHLs and is generally seen in people age 60 or older. Follicular lymphoma is more common among Whites than other ethnic groups.
Often, the first sign of follicular lymphoma is a painless swelling in the neck, armpit or groin caused by enlarged lymph nodes. Some people also report loss of appetite and fatigue. There is no cure for follicular lymphoma, however most people respond well to treatment and are able to manage the disease. Recent treatment advancements have extended patients' lifespan many years after diagnosis, according to the Lymphoma Research Foundation.
Although Mantle cell lymphoma is a rare type of NHL (about 6 percent of new diagnoses) that mainly affects older women (over age 60), it is also one of the most difficult to treat. It frequently involves the gastrointestinal tract and bone marrow and is one of the few NHLs that can cross the boundary into the brain, yet it can be better treated in that event, according to the Leukemia and Lymphoma Society.
Lynette Summerill, an award-winning writer and scuba enthusiast lives in San Diego, CA with her husband and two canine kids. In addition to writing about cancer-related issues for EmpowHER, her work has been seen in newspapers and magazines around the world.
Sources:
Leukemia and Lymphoma Society. Lymphoma. More information online at:
http://www.lls.org/diseaseinformation/lymphoma
American Cancer Society. Overview guide: Non-Hodgkin Lymphoma. More information at online:
http://www.cancer.org/Cancer/Non-HodgkinLymphoma/OverviewGuide/index
Lymphoma Research Foundation. Follocular Lymphoma. More information online at
http://www.lymphoma.org/site/pp.asp?c=bkLTKaOQLmK8E&b=6300155
National Cancer Institute. SEER Fact Sheet: Lymphoma Accessed at:
http://seer.cancer.gov/statfacts/html/lymph.html
Reviewed September 7, 2011
by Michele Blacksberg R.N.
Edited by Jody Smith