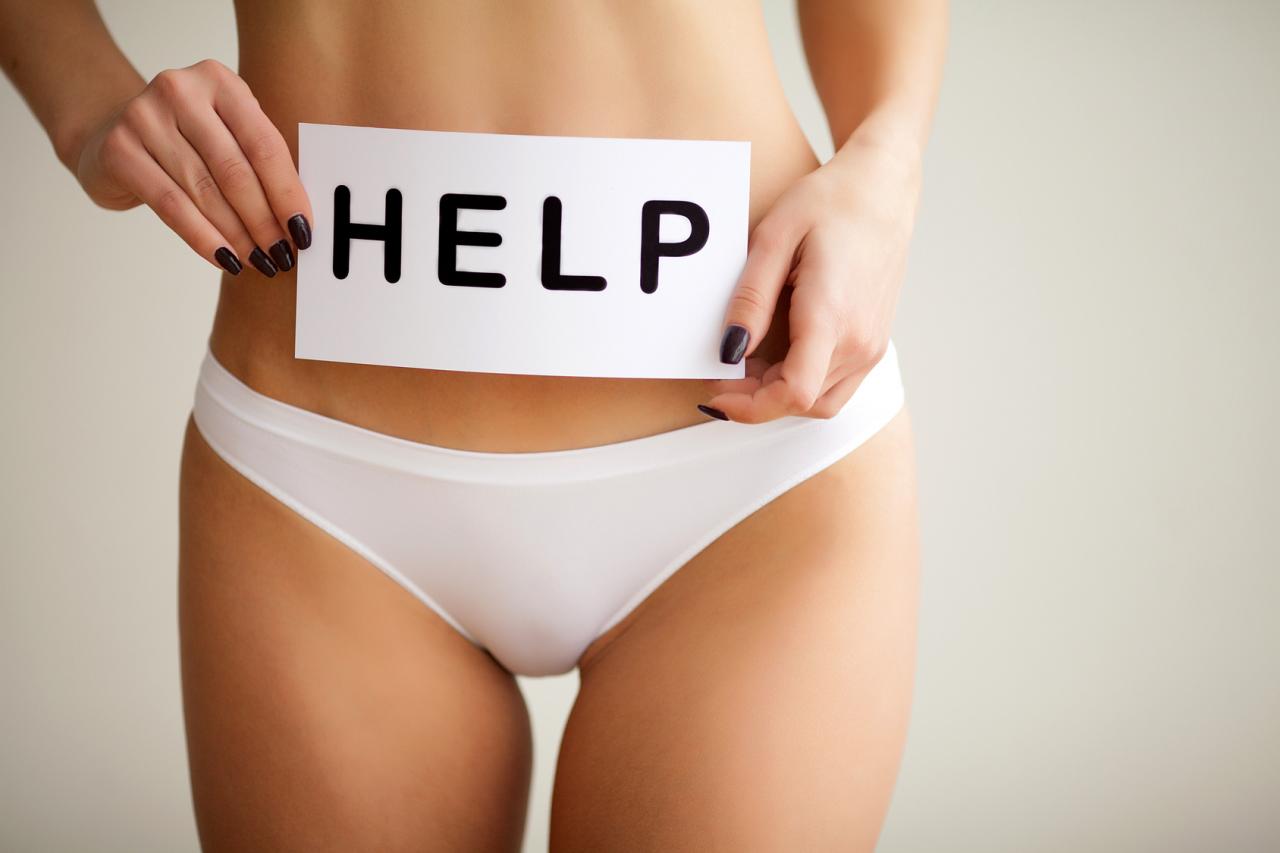 Most people understand the importance of making their health a priority, but sometimes, talking to a doctor about what ails you can be uncomfortable. Many would agree that seeking medical attention for the flu doesn't come with the same potential embarrassment factor as when things are amiss in the most private areas of our bodies. But if you or your better half is experiencing pain or abnormal activity "down there," you should never ignore it. Here are four symptoms and what they could be telling you:
1. Cloudy or Bloody Urine
If you experience discolored urine, especially when accompanied by a foul or strong odor, it could be a sign you have a urinary tract infection (UTI). A UTI, or bladder infection, is treated with antibiotics and typically clears up in a few days. Sometimes though, blood in the urine can be a sign of something more serious, like a kidney infection and even kidney or bladder cancer in some cases. It's best to pay your doctor a visit so you can quickly get to the root of the issue and get back on the road to health.
2. Pain or Burning With Urination
If going "number one" brings pain, UTI, kidney infection or prostatitis (inflammation of the prostate in men) could be among the culprits. But this symptom is also associated with a handful of sexually transmitted diseases and bladder cancer. For men, if the pain of going comes with discharge, it's crucial to get tested and treated. And for either men or women, if sores appear on the genitals, herpes could be the cause. In addition, painful urination can be a symptom of vaginitis, an inflammation caused by an abnormal balance of bacteria in the vagina. There are varying types of vaginitis, with different treatments, so it's best to be seen by your physician promptly to correct the issue.
3. Strong Need to Urinate Often
If you always feel like you have to go, even right after your bladder has been emptied, it's another indication you may be suffering from one of the previously-mentioned ailments. That nagging feeling of a full bladder is a hallmark of bladder infections; but again, it could be a sign of something more severe. Overactive bladder, urinary incontinence and, in the worst cases, interstitial cystitis and bladder cancer also create this discomfort. So if you feel you don't have control over your bladder, ask yourself what's more embarrassing: an accident in public, or talking to your doctor about fixing the problem? Remember, we can't help if you don't say something so don't suffer in silence.
4. Difficulty Starting Urination
For the men in your life, seeking medical help can be particularly low on the list of priorities, especially when the problem is as personal as being able to urinate. Chances are, if your partner suffers from this, you might not even know. But what you should know is that difficulty starting urination is a sign of an inflamed or enlarged prostate – two issues that require medical attention. Like the other ailments discussed here, treatment is typically straightforward and quick if you address the problem as early as possible.
Don't Take Matters into Your Own Hands
Many people suffer through the flu or other sicknesses without visiting the doctor, and eventually, most get over it. But when it comes to issues in the urinary tract, you should never cross your fingers and simply hope for it to pass. Many of the symptoms associated with the less severe "down there" conditions are also those associated with the most severe, including cancer. Over-the-counter medicine and homeopathic remedies should never be a substitute for a licensed doctor's advice. Furthermore, if any of the symptoms listed above are accompanied by a fever, pain in your side, lower back or groin area, and/or nausea and vomiting, it's a sign something is seriously wrong. So play it safe. Even if talking about it makes you blush a little, rest assured your doctor has heard and seen it all; and if the end result is a healthier you, then it's
All user-generated information on this site is the opinion of its author only and is not a substitute for medical advice or treatment for any medical conditions. Members and guests are responsible for their own posts and the potential consequences of those posts detailed in our Terms of Service.
Tags: