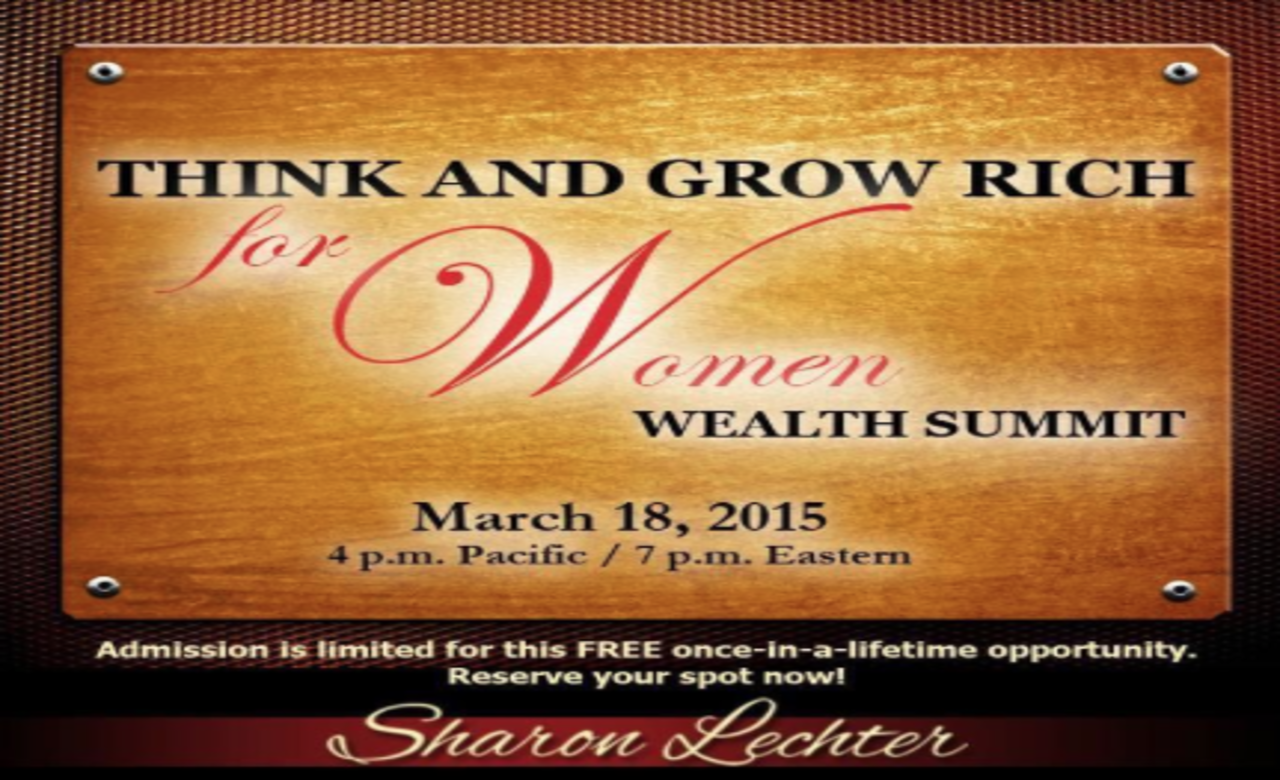 When I discover something amazing that someone else is doing, I get excited. And if I know
that telling people about it could make a massive difference in their lives, then I feel
obligated to do exactly that.
One of my good friends, Sharon Lechter, is hosting a special event on March 18 alongside Loral Langemeier, Rita Davenport and myself.
Now, if you could hear any one of these amazing women share their expertise on wealth building and entrepreneurship, you'd learn a ton of great life-changing information. This webinar gives you an opportunity to hear from all of these women in the same day and all you need is a computer.
If you're not familiar with Sharon, she was the driving force behind creating and building the
"Rich Dad" and "Think And Grow Rich For Women" worldwide brands.
Sharon and I are joining forces with amazing women who are financial
powerhouses. The first is Loral Langemeier, one of today's most visible and innovative
money experts, known as the Millionaire Maker. Also joining Sharon is Rita Davenport,
who brings her incredible humor in addition to her experience generating nearly $1 billion
dollars in revenue as the leader of one of network marketing's biggest brands.
By attending this event you could:
Wipe out negative money habits and start toward your own financial independence

Unlock your own self-confidence and realize you can change your life for the better

Discover what dreams and goals you really want to achieve and how to go after them
It's a first come, first serve opportunity, and it is free to sign up.
Visit this link for more information and to claim your ticket:
http://zj144.isrefer.com/go/MMS/EmpowHER
Tags: