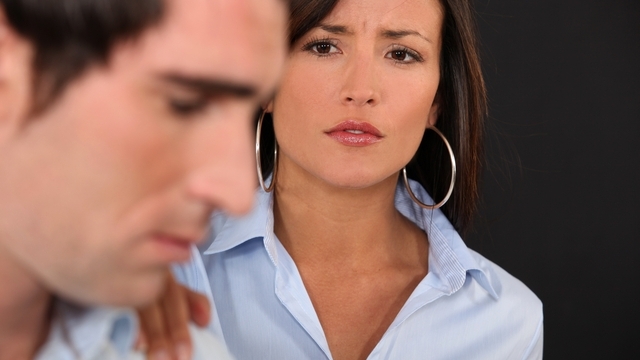 I was so sad to hear about Robin Williams' death earlier this week. He brought people so much joy and made everyone laugh and cry with his comedy and acting. Despite the happiness he brought others, it sounds like he was silently suffering on the inside, as many people do from depression and mental health concerns. I can relate as I suffered from suicidal thoughts after I had a hysterectomy.
Suicide is the seventh leading cause of death among men, according to the CDC's most recent statistics on men's health from 2010. Why is this number so high? When someone is diagnosed with cancer, we're all over it. Sadly, when an individual is suffering from depression, we act like they can simply stop being depressed on their own.
Just like the heart and lungs, the brain is an organ in the human body. But there is no stigma surrounding heart and lung disease like there is with mental health. When chemical imbalances occur in the brain, it can result in a mental illness like depression.
If we want perception on mental health to change, we must bring attention to all areas of health, including mental health. People battling from any health condition ranging from heart disease to depression should not have to suffer. It is important to get rid of the stigma associated with mental health. Be there for and offer support to loved ones suffering from depression.
I will miss Robin Williams dearly. He was such a talented man who brought laughter to my life. Williams' legacy will live on through his movies, comedic talent and his children. My thoughts and prayers are with his loved ones during this difficult time. I will always remember and hold on to the happiness and laughter he brought me. Rest in peace Robin!
All user-generated information on this site is the opinion of its author only and is not a substitute for medical advice or treatment for any medical conditions. Members and guests are responsible for their own posts and the potential consequences of those posts detailed in our Terms of Service.
Tags: