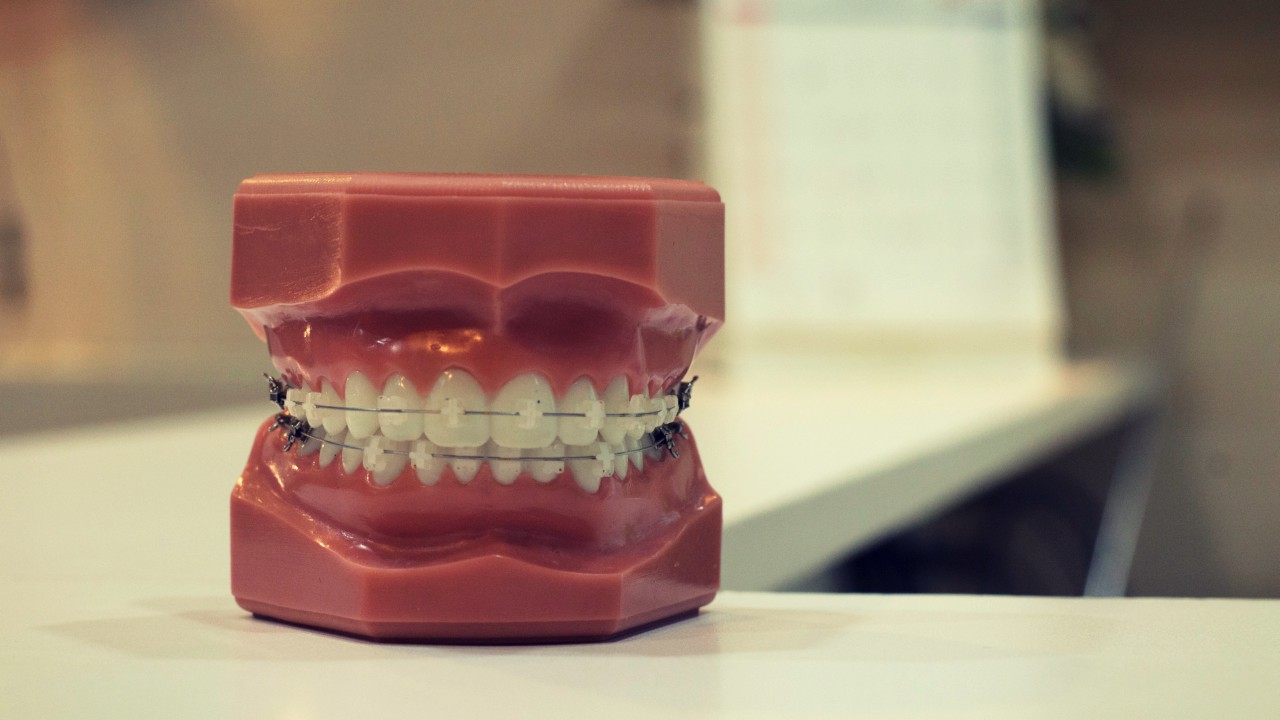 Via Unsplash
Ah, braces. Such sweet memories we can look back on. Totally kidding. But hey, at least we can all reminisce about these painful and awkward times together.
Here are 10 relatable moments that all former metal mouths can remember almost too vividly.
1) The Last Meal.
It's coming. The dreaded orthodontist appointment where they mercilessly tighten your braces. You know that after that, the food your jaw can actually handle chewing dwindles down like crazy.
Think mashed potatoes and applesauce, for every meal. Picking your last meal before the appointment turns into one of the most important decisions of your life.
2) Food Becomes a Daily Struggle.
No matter what you ate, you could expect it to stick around long after it entered your mouth. After every meal a trip to the bathroom was necessary to awkwardly pick at your braces trying to get it out. Every meal, every snack, every day.
3) Taking Gum For Granted.
Your orthodontist made gum sound like poison. Apparently if you chewed it, all hell would break loose in your mouth. You saw all your friends happily blowing bubbles and you yearn sadly for those glory days.
4) Rubber Bands — Just Why?
Forget the pain of tightening your braces. The real pain came from those horrible little rubber bands. You would wear them over night and wake up in the morning wondering if someone punched you in the jaw while you were sleeping.
5) Rebel, rebel.
Oh, so you thought you could get away with not wearing the rubber bands at night? Think again! Your orthodontist noticed. There was never a time they didn't notice.
There is nothing more awkward than your orthodontist throwing some serious shade at you.
6) So Many Colors!
When you first got your braces, picking out a color for the brackets seemed so exciting. So many to choose from, so many endless opportunities.
It soon became evident that colors aren't cool at all. They clashed with all of your outfits and made your braces even more obnoxious than they already were.
7) Rogue Wires.
You were sitting in class taking notes when all of the sudden it happened. A wire popped loose and jabbed you like a knife in the cheek.
You held back your tears while you excused yourself to the bathroom to try and push it back into place, only managing to slice your finger.
8) So. Many. Appointments.
On top of regular visits to the orthodontist, which seemed like every other day, you were constantly finding yourself going for other reasons too. In you'd go because of wires popping off and brackets flying off your teeth for no apparent reason.
Goodbye social life, hello waiting room.
9) Avoiding Pictures Like it Was Your Job.
Posing for every picture meant sporting the duck face. When you finally mustered up enough confidence to actually smile in a picture, the glare that came off your braces was so bright it looked like you were trying to contact extraterrestrial life.
No pictures, please.
10) Lost Hope.
Finally, the day arrived when your orthodontist said your braces were coming off. Full of happiness and utter joy, you arrive at the office just to find out you actually need one more month of braces. This was probably the fourth or fifth time you'd heard this.
Does reliving the horror of braces make you cringe? Whether you're looking to fix up your smile because traditional braces weren't enough, or you're one of the lucky ones that can't relate to these struggles and want a straighter, brighter smile, check out SmileDirectClub.
Find out if you're a candidate to get a straighter smile without having to endure any of these horrors! We're also offering a special discount to our readers - 50 percent off your impression kit when you use the code HERSMILE.
Reviewed November 9, 2016
by Michele Blacksberg RN
Edited by Jody Smith
Sponsored by: SmileDirectClub
Read more in Smile On