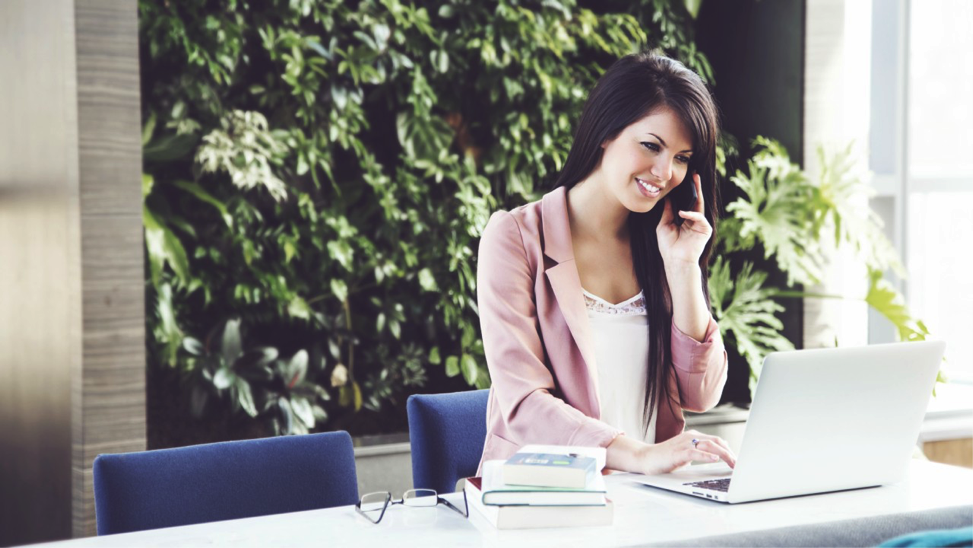 Never underestimate the power of a beautiful smile, because something as simple as a grin may help you be your most successful self.
According to a study by the American Academy of Cosmetic Dentistry, smiles have the biggest impact on first impressions. Study results showed that 48 percent of adults thought the most important part of meeting someone for the first time was their smile, coming even before the way someone talks, dresses or smells.
The study also revealed that the overall appearance of a smile impacted positive first impressions. Having crooked, imperfect or stained teeth were seen as "less attractive," 37 percent of participants said. In addition, one quarter of survey participants revealed that those with "perfect" teeth were viewed as more confident than those without good teeth.
Have you thought about what first impression your smile makes during important situations like job interviews and meeting new people? If you haven't, you might want to start, as it can affect your career and your success.
How Smiling Can Impact Your Career
The next time you interview for that dream job, make sure you smile. Smiling during a job interview is not only a courtesy; it also indicates that you're excited about the position, and interested in what the interviewer is saying.
While employers are looking for people who have the skills to do the work, they are also looking for someone who would be a good fit in the working environment. A smile can go a long way in that regard, according to Recruiter.com.
Smiling also increases feelings of familiarity, giving people a sense of trustworthiness and more basis for liking others, a study published in Psychol Sci reported.
Stop for a second and think about the interactions you have with people and who you choose to associate yourself with — it might have more to do with their smile than you think.
Does Your Smile Make a Good Impression?
If you are nervous during a job interview, it might be hard to pay attention to your smile, and that's why you should practice beforehand!
Watch your smile in a mirror and evaluate what you see. Do you seem calm? Natural? Genuine? These are all factors to consider when perfecting your smile. You could even ask a loved one or close friend for some honest feedback.
Maybe you normally appear natural and confident, but in professional settings, you can't help but tense up. These are details you might not notice on your own, which is why practicing with a mirror or with someone else is always beneficial.
Furthermore, smiling can actually lower your stress levels and heart rate. This may make you less nervous and come off as more authentic and natural during an interview or important work meeting, according to a study published in Psychol Sci.
The grin you put out there really can have a lasting effect on those around you. If you're interested in improving your smile, but shy away from expensive, traditional options like braces, you should consider SmileDirectClub.
SmileDirectClub offers an invisible alignment treatment for people who want a convenient and affordable method of straightening their teeth.
It can be easy to overlook the importance of straight, white teeth, but beautiful smiles can leave a lasting impression on people and you will see enduring benefits.
Find out if you could be a candidate for SmileDirectClub today, and take action so your smile can lead you to success! We're also offering a special deal for our readers – use the code HERSMILE before checkout to receive 50 percent off your impression kit.
Sponsored by: SmileDirectClub
Read more in Smile On
Article Sources
1) Reis, Harry T. et al. What is smiling is beautiful and good. European Journal of Social Psychology. May/June 1990 Volume 20, Issue 3. Pages181–267. Accessed November 6, 2016.
http://onlinelibrary.wiley.com/doi/10.1002/ejsp.2420200307/abstract
2) de Vries, M. et al. Happiness cools the warm glow of familiarity: Psychophysiological evidence that mood modulates the familiarity-affect link. Psychol Sci. 2010 Mar;21(3):321-8. doi: 10.1177/0956797609359878. Epub 2010 Jan 19.. Accessed November 6, 2016.
https://www.ncbi.nlm.nih.gov/pubmed/20424063
3)How to Smile in an Interview. Our Everyday Life. Accessed November 6, 2016. http://oureverydaylife.com/smile-interview-4669.html
4) Kraft TL1, Pressman SD. Grin and bear it: the influence of manipulated facial expression on the stress response. Psychol Sci. 2012;23(11):1372-8. doi: 10.1177/0956797612445312. Epub 2012 Sep 24. Accessed November 6, 2016.
https://www.ncbi.nlm.nih.gov/pubmed/23012270
5) New Survey Shows Smiling Is Best Way to Make First Impression. AdWeek. Accessed November 8, 2016.
http://www.adweek.com/fishbowlny/new-survey-shows-smiling-is-the-best-way-to-make-a-first-impression/322531
6) How a Smile Can Get You Hired. Recruiter.com. Accessed November 8, 2016. https://www.recruiter.com/i/how-a-smile-can-get-you-hired