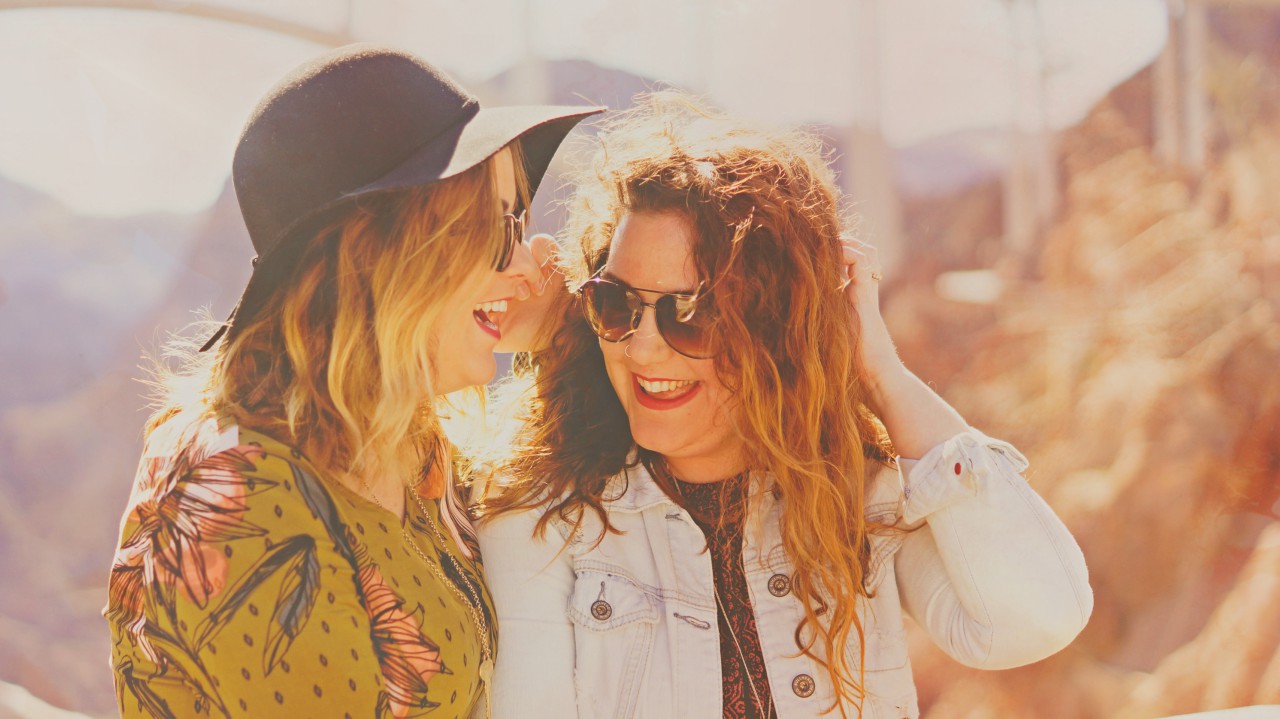 Via Unsplash, Edited by EmpowHER
I'm going to give you an easy exercise that you can add onto your multitasking life. Take a minute to smile right now.
How do you feel?
Even if you felt ridiculous, chances are that there was an inner boost. After all, as Louis Armstrong sang, "When you're smiling, when you're smiling, the whole world smiles with you."
The world needs it.
The truth is more than a catchy song, as there is a lot of evidence of body language mirroring, meaning that most of us automatically copy the facial expressions of others.
Who knew that your facial expressions could be so powerful?
You may think that straightening and whitening your smile belongs in the "extra" category: you'll get to it when you finish renovating your kitchen and other hefty items on your to-do list. Heck, you may even put flossing in the "extra" category.
However, there are few things that can boost your mood as effectively and quickly as a smile that you are proud of showcasing.
If you need more incentive, note that studies have shown that people who are perceived to have a nice smile may make better impressions during a job interview and with a potential partner.
However, it is not just about what you can get out of your smile. It is also about how your smile makes you feel.
Smiling, even if it's the fake-it-till-you-make-it variety, activates a neural messaging feedback loop that enhances your health and happiness. It also works as a natural pain reliever (which I'm going to try to remember the next time I get hit with a headache).
Smiling releases nature's happiness chemicals, otherwise known as endorphins. A surge of endorphins can make you feel more self-confident. When you feel that way, you are more likely to make other people feel better about themselves, and build happy relationships all around you.
This self-confidence, as the result of a simple smile, may also lead other people to treat you differently, when you retire your resting "witch" face.
When the world is reflecting joy back at you, it can be hard not to look in the mirror and whisper, "Hello, confidence." Just make sure no one is in the next bathroom stall.
Walk and talk like a confident person and guess what? You will be so. You may accept compliments that come your way with an affirming, "Thank you," rather than a deflection. You may start to see new opportunities.
SmileDirectClub makes it all too easy to begin transforming yourself from the outside in. They manufacture and ship invisible aligners that won't cost a fortune directly to you, so you can get that smile you want to show off. Use our code HERSMILE to save 50 percent on your impression kit!
Confidence may just be a smile away. Better get practicing.
Sponsored by: SmileDirectClub
Reviewed December 4, 2016
By Michele Blacksberg RN
Edited by Jody Smith
Read more in Smile On