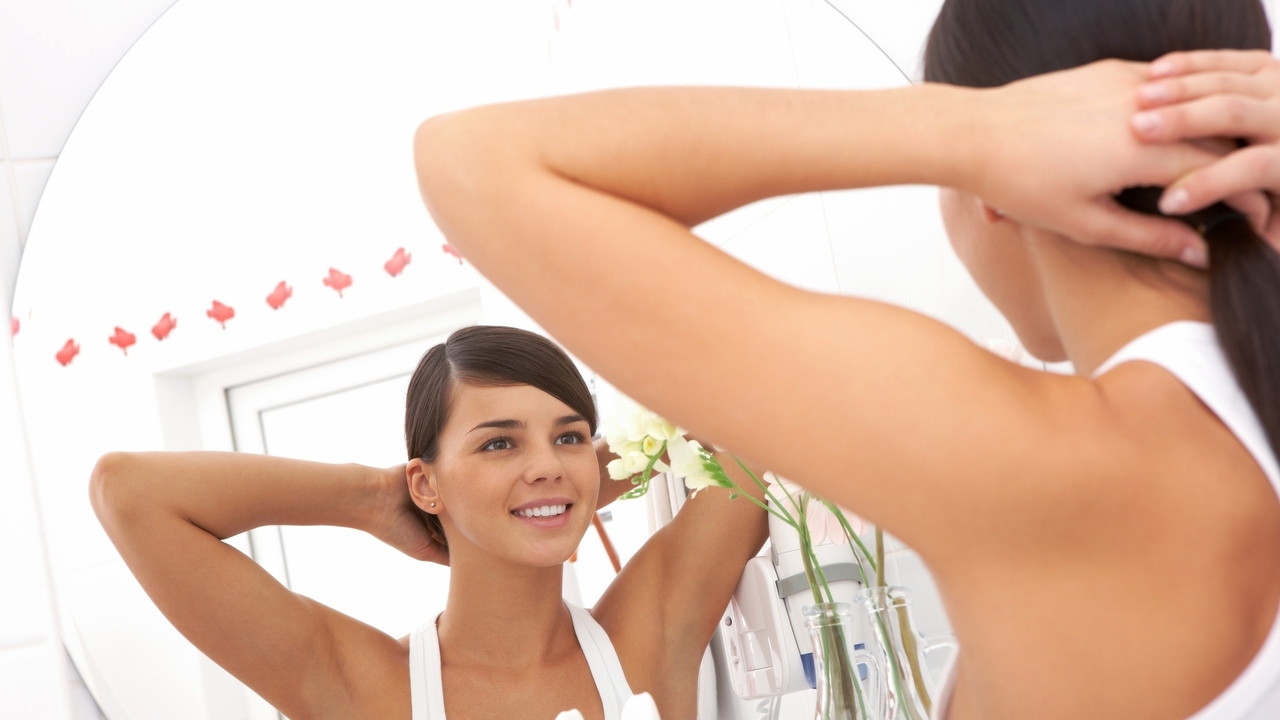 MonkeyBusiness Images/PhotoSpin
"I am woman, hear me roar … I am strong, I am invincible, I am woman." These lyrics are from "I Am Woman," sung and co-written by Helen Reddy in 1975.
Ever wonder why some lyrics are so catchy? Perhaps because numerous songs have the best examples of affirmations that many people can relate to.
Once you start thinking about affirmations, it will be obvious that there are limitless possibilities for self-affirmations around every corner.
What is a self-affirmation, you ask? Basically it's a statement that you consciously make (or think) regarding yourself. Affirmations can help to change the way you think about yourself.
Positive self-affirmations don't have to be complex. In fact, they can be quite simple, yet profound all the same.
Vanessa Pawlowski, a psychologist in Beverly Hills, California, said in an email that she believes positive affirmations can help women get out of the habit of negative self-talk.
"When we talk to ourselves negatively all day long, it is very hard to be confident," she said.
"And as women, we tend to be very hard on ourselves in terms of our appearance, the pressures we feel to make everyone around us happy, and to be the perfect partner, friend, mom, employee, etc."
"But once we start to speak to ourselves in a different way, it opens up the door to us beginning to feel better about ourselves," Pawlowski added.
"Positivity gives us that boost to keep trying even when we feel like giving up or think something is not going to work."
Here are some of the best positive self-affirmations to tell yourself every day to help boost confidence, starting with a few of Pawlowski's:
1) Beauty comes in all shapes and sizes.
2) I have a right to my feelings, so I don't have to apologize for saying how I feel.
3) Mistakes are part of life, but they are not failures. I learn from every experience.
Jane Greer, a marriage and family therapist, wrote the celebrity sex and relationship commentary called "Shrink Wrap."
She has shared her favorite affirmations here:
1) I am confident and in complete control, making powerful, positive choices for myself each and every day.
2) I feel healthy, energetic and powerful.
3) I feel strong, successful and accomplished. I'm proud of what I do each and every day.
LaTayne Bruce, a national corporate sales executive at Nationwide Insurance, motivational speaker and author, said she has one major self-affirmation that helped her through her toughest days:
1) Don't confuse your journey with your destination.
"This reminded me to stay focused on my goal," Bruce said in an email. "Life is tough and there are times when all the plans you make don't seem to work out."
Dr. Nadia Taylor, the founder and creator of FamilyWellnessMD, believes that "the power of the spoken word cannot be underestimated" and is a "force to be reckoned with."
Here are her favorite self-affirmations:
1) I am fearfully and wonderfully made.
2) I am worth it. I am worth going after my dreams. I'm worth being the best that I can be.
3) I have purpose. I am here for a reason. Without me, this world would not be the same.
If you're not quite sure how to make the most of self-affirmations, have no fear.
Frank Bevacqua, a psychologist and founder of HOPE Coaching Services, LLC: Helping Optimize Personal Empowerment, said in an email that just the act of repeating or listening to a mantra repeatedly will not necessarily help.
"You must believe what you're saying to yourself and hearing," he said.
He suggests making a list of attributes and qualities that you want to be associated with. Then make an effort to notice situations every day where you exemplified the traits that you most want to possess.
You'll start to realize that if you want to be more understanding, funny or caring, at least one of these traits will be noticeable each day in some type of situation.
"We just get so stuck that we fail to see them," Bevacqua said. "Start to recognize when you are able to solve a problem at work that others can't, or you crack a joke that others laugh at."
"Celebrate those moments and let those be your affirmations that you carry with you," he added. "Once you start recognizing those little successes, momentum builds and larger successes are sure to follow."
Of course, the positive affirmations that work best for you may be completely unique and specific.
Are there any self-affirmations missing that you think are important for boosting confidence? Share yours in the comments section.
Sources:
Bevacqua, Frank. Email interview. February 10, 2015.
http://www.hopecoachingservices.com/about
Pawlowski, Vanessa. Email interview. February 10, 2015.
http://www.beverlyhillsanxietycare.com/about-dr-pawlowski
Greer, Jane. Email interview. February 10, 2015.
http://drjanegreer.com/bio
Bruce, LaTayne. Email interview. February 10, 2015.
http://navigateyourjourney.com/?page_id=2677
Taylor, Nadia. Email interview. February 10, 2015.
http://familywellnessmd.com/about
Reviewed March 11, 2015
by Michele Blacksberg RN
Edited by Jody Smith